There was only one thing missing from Nintendo's E3 | Opinion
It was a strong E3 for Nintendo again, but a bit of hardware would have made all the difference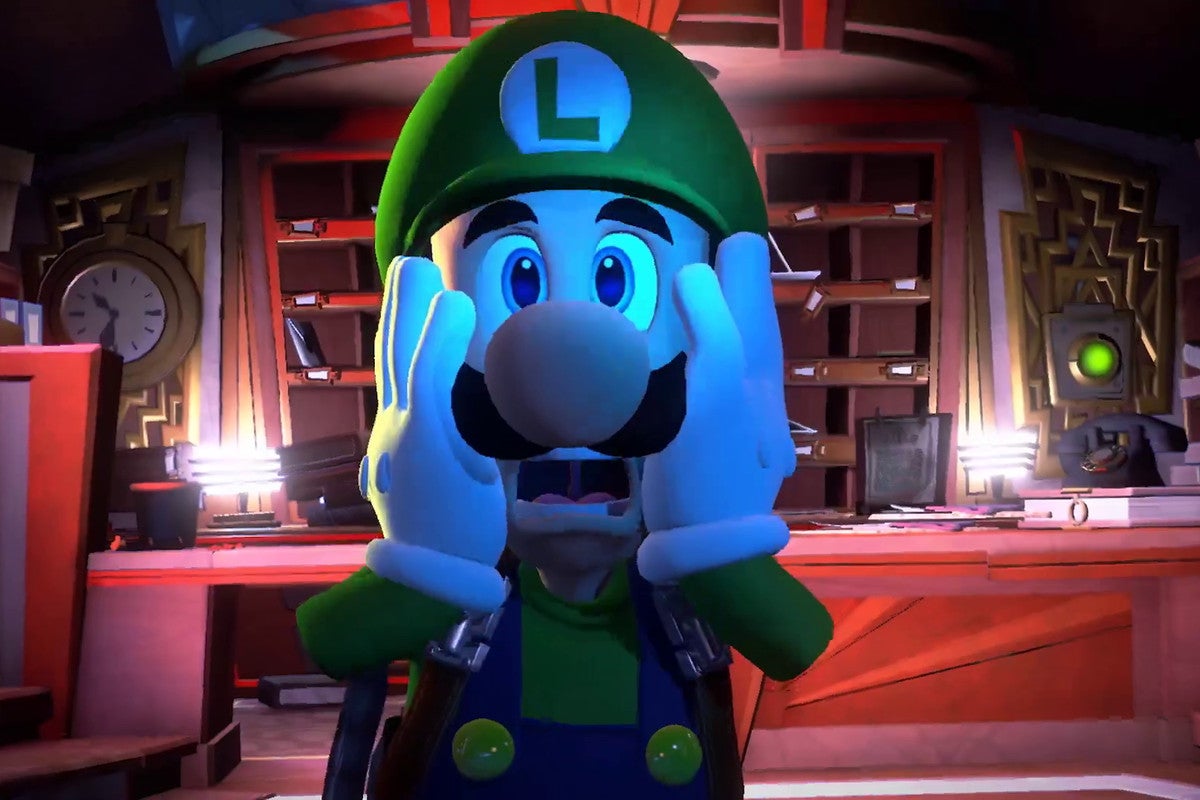 It was a slightly different E3 for Nintendo this year.
Shorn of one major game for 2019 (outside of Pokémon, which isn't technically a Nintendo game), it instead focused on the breadth of content it has lined-up for the year. There were the deeper dives into Luigi's Mansion 3 and The Legend of Zelda: Link's Awakening, reminders of the upcoming Super Mario Maker 2 and Fire Emblem Three Houses, plus a number of smaller, more targeted and third-party offerings.
At times it felt a bit heavy on Japanese games, but there was something for everyone -- even beginning with a Smash Bros character for fans in Asia, and ending on one for Western audiences.
There were indie games, licensed games, violent games, family friendly games... There was even a bit of Microsoft, and not just with Banjo-Kazooie, but also a new Minecraft (that had only been revealed two days previously on the Xbox stage).
"If you look at the Switch line-up at E3, you'll note the games all have something in common: they're almost all sequels to 3DS games"
And, of course, ending with a reveal for a new Zelda is always going to steal the hearts of Nintendo fans the world over. It's a headliner that is guaranteed to get people talking, even if what was shown was ultimately very slight.
The one disappointment was arguably the delay to Animal Crossing: New Horizons out of 2019 and into March 2020. Yet with Luigi's Mansion looking promising, and with plenty of games to come this year, it was probably an easy decision to push it back a few months to deliver a strong end to the financial year.
So it was a decent showing for Nintendo, yet there was something missing. And it was something the platform holder had warned us would be missing in advance: a new, cheaper Switch.
If you look at the Switch line-up at E3, you'll note the games all have something in common: they're almost all sequels to 3DS games. Even with the delay to Animal Crossing, games like Pokémon Sword and Shield, Luigi's Mansion 3, Fire Emblem: Three Houses and The Legend of Zelda: Link's Awakening are follow-ups to games that had come out on Nintendo's now practically defunct portable.
It's possibly more a quirk of the development cycle than a deliberate strategy, but this creates a decent opportunity for Nintendo to upgrade its 75 million-strong 3DS fanbase to its new console. The content certainly enables them to do that.
However, Nintendo Switch remains premium priced hardware. It offers value for money, but it's not exactly the entry-level device that the 3DS has been for most of its lifecycle. There have been repeated reports that a more affordable Switch console is in-development; potentially removing the hybrid nature of the original, or at least some of the tools required to make it one, in an effort to drive down some of the cost.
Of course, there's a good chance that is still coming, and potentially soon. Nintendo Direct videos can happen at any time. It doesn't have to be an E3 thing, especially if there's still some last minute tweaks to do. And there's a legitimate argument that E3 isn't the best place to reveal an entry-level product targeted at a more mainstream audience (although the world's media is here).
But with the games that Nintendo is pushing during 2019 (and into early 2020), you can see that 3DS users -- who have yet to move to Switch -- are going to be intrigued by what's on offer. They could just do with a more suitable console to play them on. And until we see it, it will feel like that's the missing component in what could be an otherwise great year for Nintendo.