The Stomping Land stalls again, so why is it still available on Steam?
Game's creator is no longer responding to his own team members, 3D artist jumps ship to rival project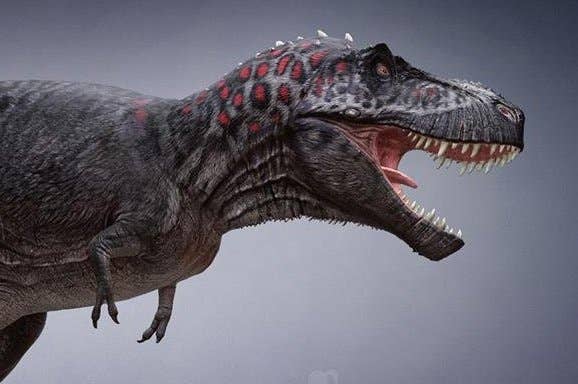 SuperCrit's Early Access project The Stomping Land may be finished for good, following an apparent breakdown in communication within its own development team.
The Stomping Land's problems first became apparent last September, when the game was removed from Steam Early Access after SuperCrit's repeated failure to respond to community questions regarding its lack of progress. SuperCrit started updating the game again soon after its removal, leading to its reinstatement.
However, whatever screening process Valve has in place clearly needs to be improved, because The Stomping Land has once again stalled, and to such a profound degree that a key member of its own team has been forced to walk away.
"If this silence continues I will stop my participation and start taking the necessary measures to cover my expenses"

Vlad Konstantinov
Last month, Vlad Konstantinov, a 3D modeller building the game's all-important dinosaurs, complained that he had lost all contact with Alex Fundora, The Stomping Land's creator. In a post on the game's Steam forums, Konstantinov complained that his emails had gone unanswered for at least a month (as of January 16), and that he was still owed money for his work on the most recent dinosaur model.
"He's put me in a very difficult situation, because now I will have to pay our texture artist for his work from my own pocket... If this silence continues I will stop my participation in TSL and start taking the necessary measures to cover my expenses."
And that has evidently come to pass, with Konstantinov joining the team of Beasts of Prey, another survival sandbox game in which dinosaurs play a vital role.
The situation is particularly galling due to the $114,000 Alex Fundora raised for the game's development through Kickstarter, and the fact that it is still for sale on Steam for £18.99 - despite abundant evidence of anger and disappointment in the comments below its listing and on its dedicated forums, and the fact that the SuperCrit website no longer exists.
Now, Valve modified its position on Early Access games with two policy changes last year: the first served its own interests to a great extent, warning its customers that Early Access games might never be finished; the second, several months later, was more altruistic, demanding more transparency and pragmatism from developers wishing to release unfinished games.
Frankly, it's regrettable that the policy changes happened in that order, and the unfortunate situation around The Stomping Land indicates that Valve still has more work to do before its Early Access customers are adequately protected.