The state of recruitment in 2023
Hiring specialists discuss how mass layoffs, the push for diversity and more have affected the jobs market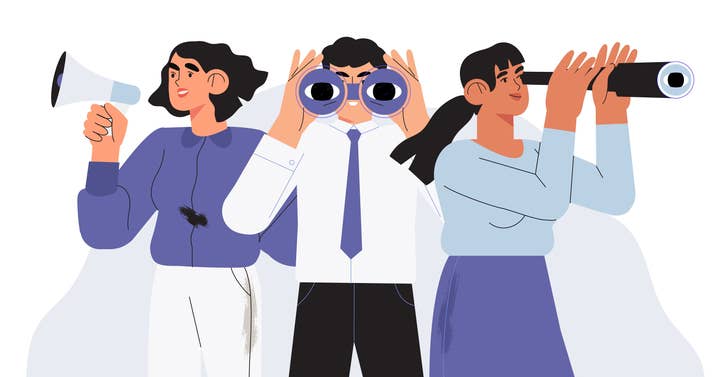 Sign up for the GI Daily here to get the biggest news straight to your inbox
The state of hiring in the games industry has seen many changes in recent years with more calls for inclusivity and efforts to address the talent pipeline gap between junior and senior roles. Recruitment has become even more vital as mass layoffs have hit the tech and gaming business sectors.
In January, Microsoft laid off 10,000 staffers. In March, Meta announced it reduce its workforce by 10,000 employees before the year's end. Last month, Embracer announced that it was restructuring with studio closures expected. Pokemon Go maker Niantic, closed its LA studio weeks ago. And those are just a few examples.
The process for both job seekers and headhunters can be lengthy and somewhat exhausting. For the games industry, recruiting agencies' roles have become much more crucial during economic uncertainty.
GamesIndustry.biz spoke with a cohort of job recruiters about their roles and how they are adapting to the latest challenges.
How do recruiters navigate an influx of ideal candidates following mass layoffs?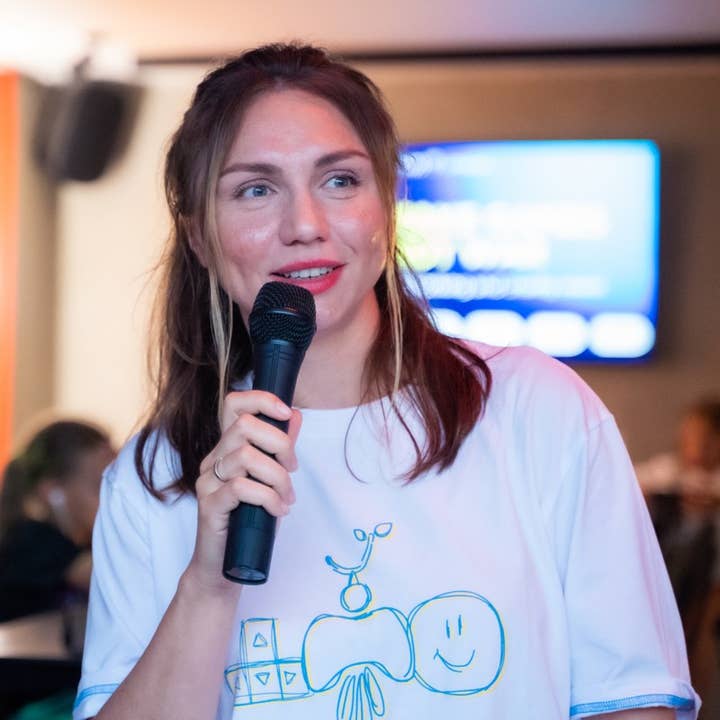 Following waves of layoffs, there has been an influx of job candidates; job recruiters are now sorting through a large talent pool. However, video games recruitment agency Values Value founder Tanja Loktionova says its workload has not increased dramatically after these redundancies.
Loktionova explains, "Our sourcing department can feel the consequences of cuts in companies because now it needs much [more] time to create lists of all the candidates that could have been laid off; to check their LinkedIn statuses and updates and see if they match our current pipelines. We didn't notice a significant increase if we're discussing the number of applications gained for top positions."
Alan Dixon, principal consultant of Amiqus, says that navigating a larger candidate pool is a matter of speed for recruiters in terms of their approach.
"Speak with them quickly and give them a frank appraisal of how, if at all, you can help them. Manage expectations closely. Be respectful of the fact that although they may be out of work, they may need time to adjust to this, and things may not move as fast as they would like," said Dixon.
Kim Parker-Adcock, managing director of One Player Mission (formerly OPM) agrees that time is also important. "We are always quick to reach out to folks who have lost their jobs to get them employed again ASAP. The consultants work with their own specialist candidates during the application and employment process and beyond. We want to look after their mental well-being as well as this can suffer during times of stress."
How has recruiting changed after the industry was called for more diversity?
In 2020, the games industry had a broad call for more diversity following the Black Lives Matter protests across America in response to the murder of George Floyd. This resulted in more action for equitable and inclusive hiring across studios.
Recruitment lead for Values Value Sasha Kononenko says: "It is not about changing the recruiting method and expanding the pipeline with very different candidates; it is about the recruiting approach. [Values Value] didn't change anything because we never reject candidates based on their personal non-related to work characteristics."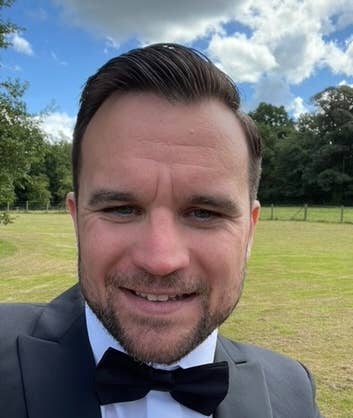 Amiqus' Dixon explains that following the DEI call-out, more companies are requesting diverse shortlists. They are implementing remote and flexible work — items he notes attract a more diverse candidate pool.
"Companies are also publicly supporting diversity by advertising their allyship. Some are also taking on D&I consultants or specialists to help them with their DEI journey," he says.
Loktionova explains that diverse hiring is a matter of company branding. For example, a studio should publicly speak about fostering diversity and inclusion. She says, "They [should] say, "We're super open to all candidates, we support inner programs of diversity and inclusion development, we try to protect vulnerable groups."
"Also, this can be a part of the recruiter's job to speak about it. Your candidates should know about you, so participate in different social activities, support different projects, speak about them at conferences, etc."
"[Studios] must shout from the rooftops about how welcoming they are and prove it by hiring purely based on skill, experience, and company culture fit"Kim Parker-Adcock, One Player Mission
Adcock agrees that a studio should also voice how inclusive it is to encourage a more diverse candidate pool. The managing director said, "Whatever your people need (within reason) should be accommodated. [Studios] must shout from the rooftops about how welcoming they are and prove it by hiring purely based on skill, experience, and company culture fit.
"There are so many excellent campaigns that have really made a difference and improved the industry beyond belief with their new perspectives. The industry is richer in creativity and connects to the world so comprehensively now, and we must keep working at that."
Why is there a gap between hiring junior and senior talent?
Recruiting in game development has drawn some criticism for focusing on more mid-to-senior level jobs than junior positions, which attributes to a skill shortage. Recruiters were asked how adapting hiring practices could address the imbalance.
Loktionova says, "It depends on the companies and whether they are ready to invest their time and money into juniors. We live in post-pandemic times when most companies stay hybrid or remote — not everyone has returned to the office."
She explains when there's a choice between experienced professionals and juniors, most companies will choose mid to senior-range professionals instead. Loktionova says that this is not sustainable in the long term.
"Who are we going to hire in five years if we don't create trainee projects?"Tanja Loktionova, Values Value
"Who are we going to hire in five years if we don't create trainee projects, if we don't hire juniors, if we don't educate them, if we don't give them an opportunity to gain commercial experience, and so on and so forth?" she says.
"There are outsourcing teams who rely on junior-to-mid level specialists whose business model is based on raising new talents, but I don't think they will cope with this imbalance of a demand to mid-to-seniors."
Amiqus business manager Liz Prince says the agency mainly engages with senior-level roles because they are more challenging to fill.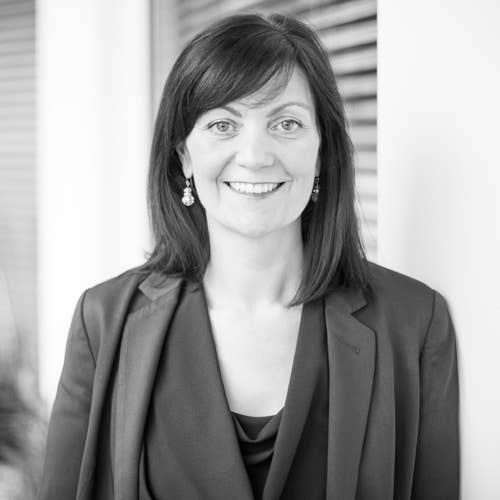 "In terms of the wider industry, it's true that when hiring for projects, the need tends to be immediate studios to look for candidates who have experience in games specifically so they can hit the ground running and fill a specific gap," she says.
"That can mean that someone with either no work experience at entry level or those who have experience outside of games may not make it through the selection process or may not even apply in the first place because they don't feel qualified."
"If the industry can look for skills rather than experience...it would help widen the talent pipeline"Liz Prince, Amiqus
Prince continues, "If the industry can look for skills rather than experience...it would help widen the talent pipeline."
Adcock offers more details about the existing gap between junior and senior role openings. She says hiring agencies provide the candidates clients ask for, most often people with a proven track record. This is why job advertisements will require previous experience.
However, the One Player Mission management director recognizes the disparity between entry-level jobs and higher-level positions. She says, "We do need a pipeline of more junior people, and One Player Mission always registers talented juniors and keeps in touch throughout their careers. With the skills shortage, it's sometimes impossible for companies to take staff away from work to train juniors."
How does a studio gain the attention of job seekers?
When gaining a job candidate's attention for a role, Loktionova says the key is studio brand awareness.
"If a trusted team with a known history hires, it's quite easy, and these companies may not even post their jobs elsewhere except their website and rely mostly on gathering applications from all around the world without headhunting," she says.
The larger the firm, the more their open role advertisements stand out. Bigger studios can generate attention for their role by providing what people are seeking; working on more interesting projects, sufficient salary, and career growth. Positions that list projected salaries and bonuses get more applicants as well.
She also states that companies should share the details of their application process. The clearer the job listing and the process is, the more appealing the role will be to potential applicants. "The more transparent you are, the more you understand your employer's value proposition, the better you make a job description — the more you stand out," the Values Value executive adds.
Amiqus' Prince agrees with having more detailed job postings. She says, "Making sure that the job spec, website, social feeds, etc., talk to people as potential employees as well as players will also go a long way to making your recruitment brand stand out from the crowd."
"Sharing salary information keeps the process transparent, but sadly the majority don't despite data proving they'd receive 27% more applicants if they did"Kim Parker-Adcock, One Player Mission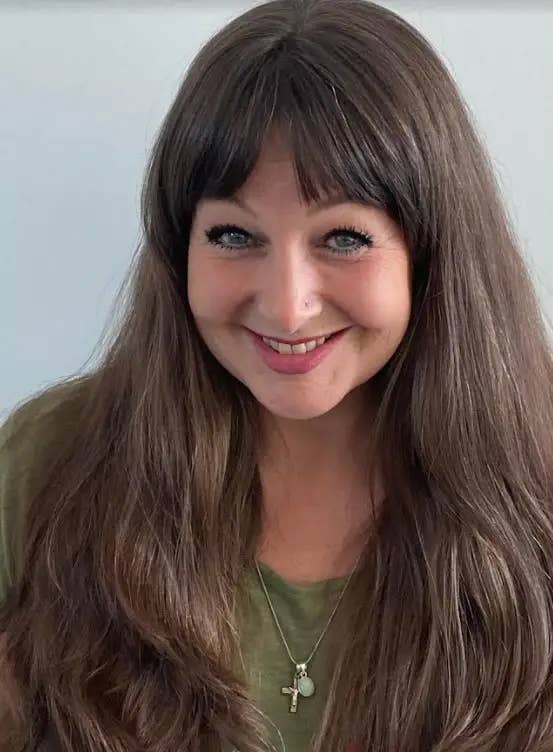 Adcock adds, "Sharing salary information keeps the process transparent, but sadly the majority don't despite data proving they'd receive 27% more applicants if they did."
It's common that job seekers also field multiple offers for the same position. Loktionova says that its incumbent on recruiters to view the needs and priorities of their candidates.
She says, "If you have two offers, how will you choose between them? [Values Value] tries to create a proposition together with a company that would match it. You work with a counter-offer or with rival offers already at the very beginning of the recruitment process at the screening.
"If the company matches the candidate's values and culture, and if the candidate is interested in the project and they like your team…you stand out even with more modest perks and benefits."
Dixon echoes the same sentiment for candidates with multiple offers. He says, "Companies need to make their offer verbally and then in writing. Make the benefits and salary package as competitive, flexible, and real-world as possible (like flexible working, bonuses, and enhanced paternity/maternity leave and healthcare). Pool tables and free fruit isn't really a benefit anymore."
Sign up for the GI Daily here to get the biggest news straight to your inbox