The Sims 4 rated 18+ in Russia for same-sex relationships
EA's inclusive franchise considered potentially harmful to children under 436-FZ law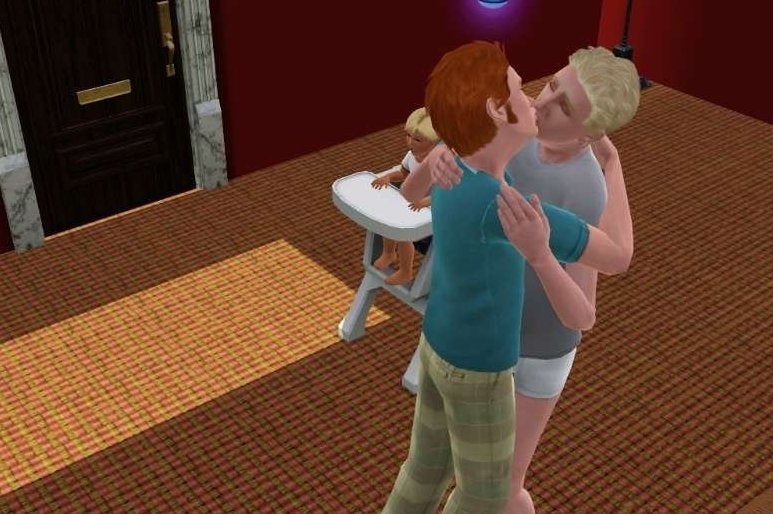 The Sims 4 has received an 18+ rating in Russia, apparently due to the potential for players to guide their virtual families into same-sex relationships.
The Russian Federation's decision was revealed via the game's official Twitter feed, but the reasoning behind it was given in response to a player's question.
"18+ [rating] has been assigned in accordance with the law number 436-FZ 'On the protection of children from information harmful to their health and development'," the Tweet stated, as translated by Ars Technica.
Electronic Arts, the game's publisher, would no doubt be disappointed with the decision regardless of its basis. The Sims series has generally received 12+ ratings in Europe and a 'T' (for Teen) in the US, but it seems that law 436-FZ has been invoked due to the game's depictions of same-sex relationships.
When the law was first passed in Russia in 2010, it was principally concerned with protecting minors from the sort of content that concerns most countries: violence, drug abuse, pronography, and so on. However, its second amendment, passed by Vladimir Putin in 2013, classified "propaganda of non-traditional sexual relationships" as harmful to children.
This will be particularly galling to EA as it is one of the most vocal and proactive companies on LGBT issues in the games industry. In November 2012, it was considered one of the "Best Places to Work for LGBT Equality" by the Human Rights Campaign. A year later it had maintained that high standard, scoring 100 per cent on the Human Rights Campaign's Corporate Equality Index.
Indeed, when EA was rather hysterically named "The Worst Company in America" in a Consumerist poll last year, COO Peter Moore mentioned the company's resistance to frequent complaints about same-sex relationships in its games as a point of pride.
"If that's what makes us the worst company, bring it on," he said, "Because we're not caving on that."