EA scores 100 per cent for workplace equality
Human Rights Campaign names publisher one of the "Best Places To Work" in the U.S.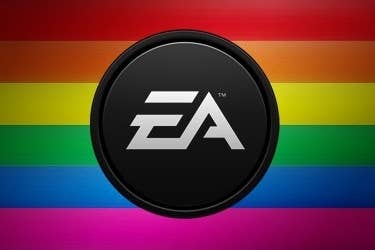 Electronic Arts has received full marks in the Human Rights Campaign's Corporate Equality Index for the second year running, making it into the organisation's "Best Places To Work" for 2014.
The Corporate Equality Index is judged based on a range of internal policies and criteria at major businesses in the U.S.. Out of the 304 companies to receive a score of 100 per cent, EA was the only one exclusively focused on video games.
In part, this success was attributed to the company's Diversity & Inclusion Team, which was particularly active over the last year.
EA supported Pride Parades around its offices in San Francisco, Seattle, Los Angeles, Vancouver, Orlando, Austin and Stockholm. It also hosted its own event, Full Spectrum, which brought together key figures from the industry to discuss issues facing the LGBT community in gaming, and was the official sponsor of the first annual GaymerX convention.
"We're very proud that EA has been named a 'Best Place to Work' by HRC again this year and that our organisation has been recognised for providing a workplace that is inclusive and where everyone feels welcome," said Andre Chambers, head of Diversity & Inclusion, in a statement. "We look forward to continuing that tradition in 2014."
EA's ongoing success with the Human Rights Campaign runs contrary to the general perception of the company. In the same two years it has scored 100 per cent on the Corporate Equality Index, it was also named the Worst Company in America in the Consumerist Online Poll.
The full Corporate Equality Index for 2014 can be found here.