"The roadmap for a successful Nintendo console is unclear"
Launching the NX and delaying Zelda is the right call, analysts say, but Nintendo's place in the modern console market is not assured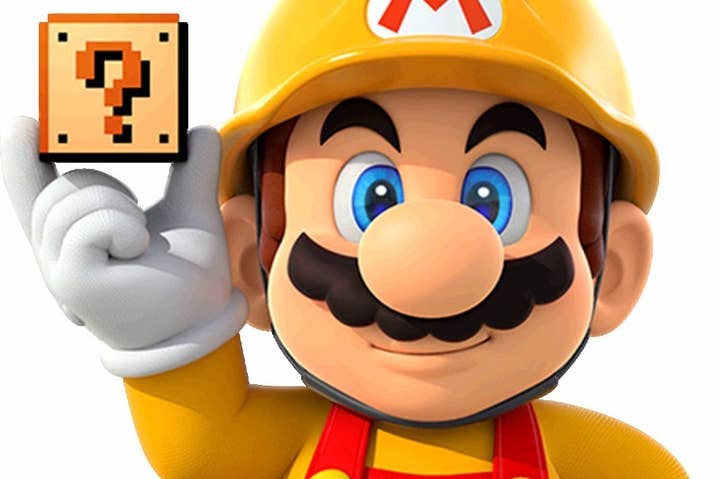 Nintendo's new console may well be launching next year, but the industry's analysts remain unconvinced that the venerable platform holder will be able to regain its golden touch.
The underwhelming financial results Nintendo published this week were overshadowed by the announcement that its new console, currently known as "NX," is scheduled to launch in March 2017. This is later than several credible rumours had suggested, and while every analyst GamesIndustry.biz talked to agreed that Nintendo must ensure a smooth launch for the NX, the knock-on effect on the release date for the new Zelda game did raise a few eyebrows.
Patrick Walker, EEDAR's VP of insights and analytics, had expected the NX launch to happen in 2017 rather than 2016, due to, "Nintendo's past history of delaying hardware releases." Moving the new Zelda, though, a shining beacon for Wii U owners since it was unveiled at E3 2014, is, "very surprising. Nintendo is likely to have a tough holiday without the release of a Mario or Zelda title.
"Big picture: the NX is critical to the long term success of Nintendo," Walker continues. "Nintendo needs to rebound with the NX to remain a relevant platform holder over the next five years."
"It shows that the games industry is, in fact, so volatile that even a powerhouse like Nintendo is not impervious to it"

Joost van Dreunen, SuperData
Billy Pidgeon, an independent analyst, also noted Nintendo's decision to, "keep its powder dry," for the rest of 2016, and forecast "more loss" for the coming financial year as a result. If the NX launches as planned, it will only have a few weeks to flatter Nintendo's bottom line, but Pidgeon believes that caution is the right move for Nintendo in its current predicament.
"The company may be taking the additional time to properly prepare for the NX launch and to maximise the quality of upcoming major franchises like Zelda as well," he says. "This may cause some investors anxiety, but we'll see whether it was worth the wait. Nintendo should be working on the NX library and manufacturing pipeline to make certain that the launch is smooth, with sufficient supply, and that the library will be sufficient to drive demand."
For IDC Research director Lewis Ward, the decision to delay Zelda's Wii U release is all about giving the NX launch line-up as much appeal as possible, and driving sales of the new hardware in the process. "It's a bit of a half-step approach, but it's understandable since Nintendo's console business has to be focused on making the NX a success at this point," he says. "The Wii U didn't meet expectations, and I don't blame Nintendo for shifting gears and trying to come as strongly out of the gate with NX as possible. Having a great Zelda title on day one will help.
"Yes, the Wii U catalog is looking thin this holiday, but at this point I think Nintendo and everyone else can see the handwriting on the wall and it is pivoting towards whetting the appetite of its faithful fans for the NX."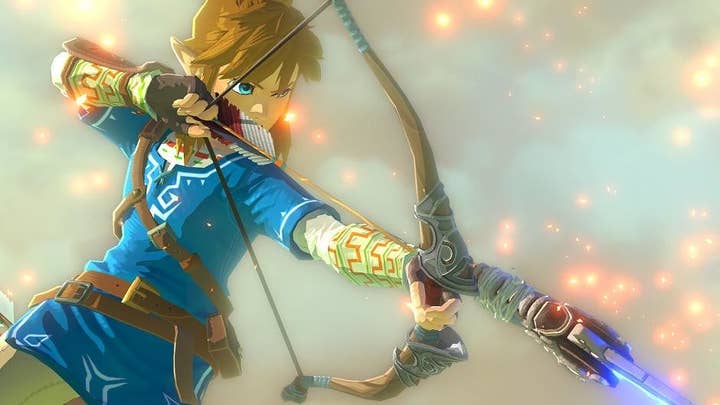 That process of, "whetting the appetite of its faithful fans," is where the doubts begin to creep into view. Engaged gamers will tend to get excited about new hardware even without solid details of what it will actually be, and Wedbush Securities' Michael Pachter noted the paucity of information attached to Nintendo's announcement. Only the release window and a reassurance that the NX was based on a "brand-new" concept was offered, but that was counterbalanced with the surprising revelation that E3 wouldn't be used as a stage on which to unveil that concept to the world.
"Scheduling a hardware launch so late in the [fiscal] year and excluding any NX sales from guidance suggests a lack of confidence that the device will actually launch in FY17," Pachter says. "It is important to note that a March launch provides Nintendo with wiggle room to delay, as it's still likely to launch well ahead of the key holiday season."
"The Wii U didn't meet expectations, and I don't blame Nintendo for shifting gears and trying to come as strongly out of the gate with NX as possible"

Lewis Ward, IDC Research
If Nintendo does push back the NX launch beyond March 2017, it will be down to ensuring the best possible entrance for the new console. However, several analysts questioned whether Nintendo will be able to deliver a concept that will excite the market in the first place, regardless of how much time is spent finessing the product. "The challenge is that the roadmap for a successful Nintendo console is unclear," says EEDAR's Patrick Walker. "The market is limited for a third HD console on which the main USP is Nintendo IP, and motion [controlled] gaming has evolved from a fad in mainstream entertainment into a niche. Finding the market need for a third console will be a challenge, and thus far very little is known about how the NX will accomplish this."
Nintendo has proved that it is willing to alter its thinking with Miitomo, the first of many planned releases for mobile devices, but that is likely to remain a relatively small piece of its overall business for years to come. To appease its investors and stay relevant to consumers, Nintendo needs to understand where its values as a platform holder will fit into the modern console market.
"Historically, Nintendo has been in control of most of the value chain, integrating both hardware and software into a single ecosystem, but now that situation has changed," says SuperData's Joost van Dreunen. "For one, digital distribution takes up almost one-fifth of software revenue (19%), and continues to grow year-over-year. In addition, its success with new revenue streams like the amiibo is growing, even as US sales for the toys-to-life category have started to flatten out. That provides necessary income in the midst of a volatile period, but it cannot cover the whole. Nintendo's international success - with Fire Emblem selling more outside of Japan (1.06M units compared to 780K) - has a greater exposure to currency fluctuations. And, finally, both of its key titles, Fire Emblem and Animal Crossing, were initially conceived as console titles but have found their greatest degree of success on handhelds.
"It shows that the games industry is, in fact, so volatile that even a powerhouse like Nintendo is not impervious to it. Nintendo's current game plan is likely to provide enough runway to develop a full strategy and rollout that capitalises on the current market changes. The thing to remember about Nintendo is to never count it out."