Nintendo's tumbling profits underline need for new hardware
Fiscal year net income down 60 per cent; Wii U sold 3.26 million units in 12 months, could halt production by March 2018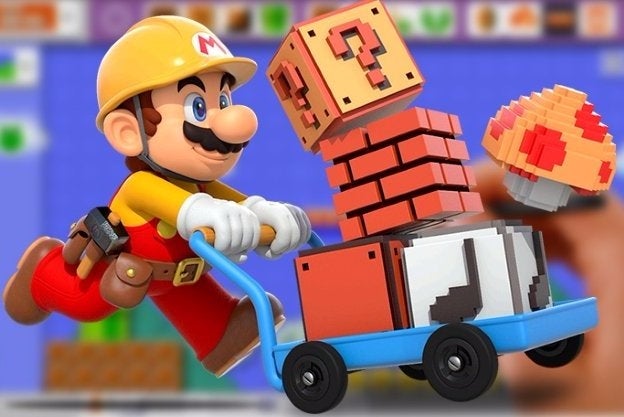 Nintendo's profits fell by more than 60 per cent in the last fiscal year, highlighting the company's growing need for new hardware.
In the year ended March 31 2016, Nintendo earned ¥504.5 billion ($4.5b / €4b) in revenue, down 8.2 per cent on the prior year. The company improved its operating income by 32.7 per cent year-on-year, but its net income nevertheless declined by 60 per cent to ¥16.5 billion ($149m / €131m).
That dip in profits may be linked to the development of the NX console, which the company confirmed will launch in March 2017. However, hardware and software sales on both of its key platforms also played a part.
The 3DS had two hits, Animal Crossing: Happy Home Designer (3.04m units) and Pokémon Super Mystery Dungeon (1.22m units), but Nintendo acknowledged, "a lack of major titles like Pokémon Omega Ruby/Pokémon Alpha Sapphire Super Smash Bros. for Nintendo 3DS, which energized the entire 3DS business during the prior fiscal year." 3DS hardware sold 6.79 million units in total.
The Wii U yielded two strikingly big hits: Splatoon sold 4.27 million units and Super Mario Maker sold 3.52 million units, which is impressive relative to the installed base of 12.8 million consoles. However, that installed base still represents a broader failure for the company, with just 3.26 million Wii Us sold in 12 months.
That much was evident in the company's "Outlook" for next year, which made no mention of any new Wii U games, and instead revealed that a new console, the NX, would launch in March 2017. Given that the eagerly anticipated new Zelda game will launch simultaneously for both platforms - despite being announced as a Wii U title - it seems likely that Wii U owners will be reliant on the NX release schedule for major titles from here on.
Indeed, the fact that Zelda for Wii U is now scheduled to launch in 2017 alongside the NX version actually represents a delay for Wii U owners, who expected the game to be the highlight of the console's launch schedule for late 2016. Nintendo expects to sell 800,000 units of the Wii U this fiscal year, despite the NX launching at its very end. Last year the console sold 3.26 million systems.
Nintendo's amiibo line of products continued to add value to the company, with almost 24.7 million units of the figure-type and 28.9 million units of the card-type sold. Miitomo, Nintendo's first mobile game, also debuted at the tail end of the fiscal year. According to the Wall Street Journal's Takashi Mochizuki, who attended the company's earnings briefing, Miitomo already has 10 million unique users, and two new games are now in development for smartphones.
[UPDATE]: A Reuters report underscores just how ready Nintendo might be to move on from the Wii U. The news service's own coverage of the earnings briefing revealed that Nintendo president Tatsumi Kimishima said the company could halt production on the Wii U entirely by March of 2018.