The return of the London Games Festival
After two years as an online-only event, festival director Michael French discusses plans to bring the ten-day games celebration back to the streets of the capital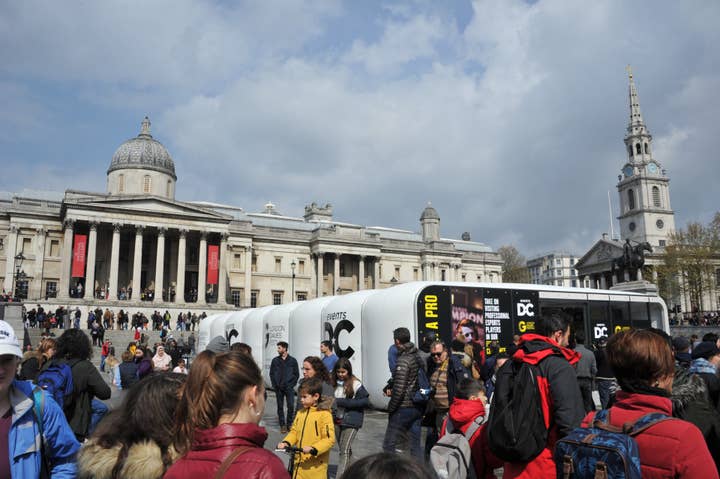 By the end of London Games Festival 2019, more than 97,000 people had attended its events across the city. It was a solid number for an event that was only four years old, and the team behind it was exploring ways to take it past 100,000.
Then the pandemic happened.
As with so many events, the festival shifted to an digital-only model for 2020 and 2021, hosting activity and content online to keep awareness high and continue connecting developers with publishers and investors as best it could.
But far from stunting the event, festival director and head of Games London Michael French tells us the online iterations attracted new audiences, opened new opportunities and "gave us further credence." As such, things are looking up as his team prepares to bring the London Games Festival back to both the capital and browsers next month.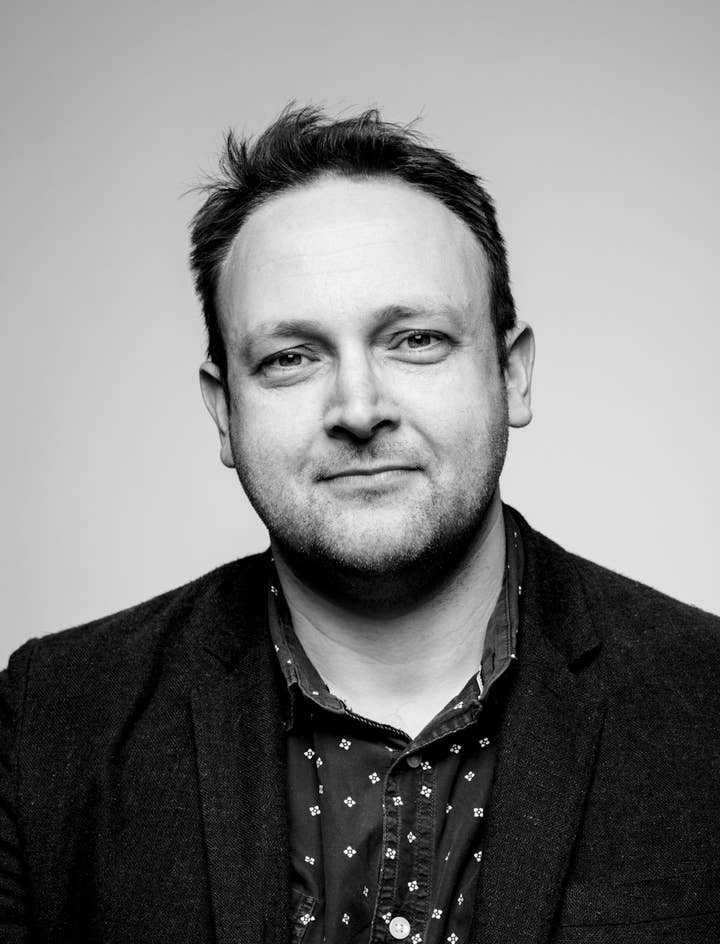 "Current indications are pretty strong on people coming in person," he tells GamesIndustry.biz. "But people online or more remote have said that being able to connect with the festival digitally for the last two years has actually helped them get into it in a way that they possibly wouldn't have if they were only allowed to come in person. That's one of the things we've been really mindful of."
2022 will mark the seventh London Games Festival since the event was revived in 2016. Organised by Games London, a division of Film London, delivered in partnership with UKIE and part funded by the Mayor of London's office, the event -- or rather ten-day collection of events -- aims to both support and raise awareness of the games industry ecosystem within the city. French believe this gives the festival a more specific purpose than other events, and comments on how significantly it has grown since that first year.
"When we first started, we were new and unproven and now I think we've definitely carved out a space for ourselves and proven the things that matter to us: connecting businesses, promoting games as a cultural medium, and changing perceptions around games."
With the festival well-established, the focus becomes on not only continuing the original mission but also catering to a much larger audience -- thanks in part to the pandemic. Last year's online festival attracted more international attendees than ever, with official delegations from various nations (including South Korea, Switzerland and Sweden) as well as individual participants from all over the world. This, too, plays into the London Games Festival's ambitions, says French.
"Since day one, this festival has been akin to London Film Festival, London Fashion Week and London Design Week," he explains. "Those take place in London and are about those sectors, but they are for the world.
"This festival is akin to London Fashion Week and London Design Week. Those take place in London and are about those sectors, but they are for the world"
"In the first few years, I think people might have thought this was only for London or that only UK people will attend -- and there's an element of truth to that, because that's where we're based. But since then we've had strong international attendance and investors will go anywhere to find a deal. The key for us is to say, 'Well, there's some great London games companies here but we've also got some interesting companies visiting the festival as well.' We were always an international conduit and it's growing, partly off the back of other events falling away or changing shape. People are realising they can pick and choose where they go."
With restrictions almost entirely lifted in the UK, Games London is gearing up for the festival's physical return -- something French believes the industry is keen to see. While the games business has shown how adaptive it can be with the deluge of digital events that have been seen in the last two years, folks are also keen to at least have the option to meet up in the real world.
"It feels like there are moments where the industry wants to come together in person, and you can complement that with online stuff," says French. "Everybody in events has gone through this journey in the last 18 to 24 months, creating content and more videos and so on, but I think we're all pretty honest with ourselves that some of that stuff doesn't always deliver the return or the audience. Some of it does, and some of it strikes a chord with some people, and those are the things we're carrying through."
For its physical events, Games London will, of course, be sticking to the latest guidelines on preventing the spread of COVID-19, as well as carefully choosing the venue for each activity. For example, one key part of the festival will once again be held in the iconic Trafalgar Square, with a focus on art installations rather than asking people to touch controllers.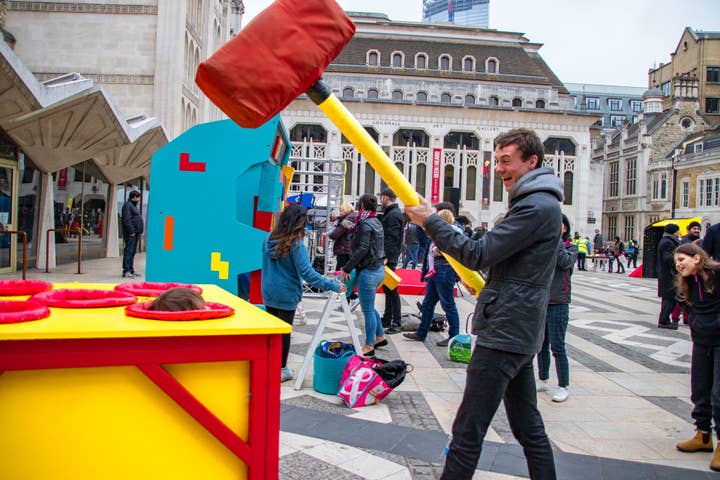 As always, events are spread across ten days -- April 1 to 10 -- and range from small exhibitions to large-scale consumer expos. French emphasises that, while the programme can seem daunting, it has always been designed in the knowledge that not everyone has the capacity to spend ten days in London, with his team instead focusing on delivering a variety of events that appeal to different audience.
He points to Now Play This as a prime example. Hosted at Somerset House, this exhibition is jointly funded by Games London and the Arts Council, and explores more experimental game design as well as the early germination of video game concepts.
"Human behaviour patterns have changed under the pandemic in terms of how people want to attend events"
"If you're an arts practitioner, or just someone who goes to Somerset House regularly, that's the festival element for you," says French. "That's helping grow the footprint of games culturally and in people's minds through that, but then on the flip side we have a conference day called The Next Level, and that's for industry professionals.
"There's lots of pockets of things to do that are relevant, three or four of those will be relevant for each person and they get to pick and choose. Which is probably more useful than some of the all-in-one events where everything is under one roof and you have to compress it into a few days. Human behaviour patterns have changed under the pandemic in terms of how people want to attend events."
Now Play This also ties into a central tenet of London Games Fesitval: changing perceptions around video games. With the industry already well established as the largest form of entertainment of the year, regularly generating more money than film and music combined (even before the pandemic) why is there still this need to showcase what video games can be to the broader public?
"Any creative industry needs to be proactive about proving its worth and the impact it has," says French. "When we first started talking about the festival and changing perceptions, we were thinking about people on the street who might have always been wary of games, didn't know about them, or didn't appreciate that things like Football Manager, Monument Valley, Batman: Arkham Asylum -- some classic games -- were made in this city.
"That's what we were talking about then. I think now, given that we're the biggest pastime on the planet and reaching billions of consumers and participants every year, it becomes about the good aspects of games and not just the 'good stories' but also the benefits, the fact that game designers become really skilled and an important part of the art scene. Anywhere we can find ways to tell people about games in a proactive and positive way."
Another crucial element of changing perceptions is the Ensemble exhibit, a yearly collection of eight profiles for People of Colour working in the London games industry. This has been a staple of the festival since 2016 -- in fact, it's Ensemble that will be taking over Trafalgar Square -- and French stresses the ongoing importance of initiatives like this.
"Everybody sensible knows there's work to do [in terms of industry diversity], and it comes hand in hand with that changing perceptions point: it's also about telling people there's opportunity in this sector. We have to do the work to show everyone that there are people who look like them, whoever they are, in this sector. It is very literally about representation: these are portraits and profiles of people who have had a massive impact in this sector, and that's why that resonates."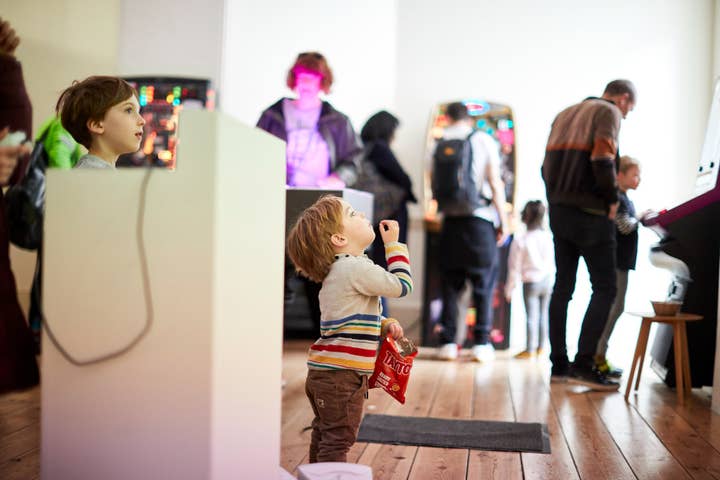 New to the festival is WASD Live, an indie games expo held over three days at Tobacco Dock. While not organised directly by Games London, the festival organisers have provided support where they can. The expo fills the void left by the long-running EGX Rezzed, organised by GamesIndustry.biz parent ReedPop and brings a much-needed public attraction to the festival.
"There's more money coming into the sector than ever. That's why all these kinds of events still matter"
"Having that consumer element is hugely important, and as soon as it became clear something was coming back to Tobacco Dock, which is a venue people do love, it was a no-brainer for us to do this time-wise with the festival," says French. "And this year we've been able to collaborate more closely -- we're holding the Games Finance Market there, too.
"The festival grows with industry support but the consumer side is important too. When you talk about changing perceptions and promoting games, what better than a showcase of all indie games because that's where a lot of the innovation happens?"
The Games Finance Market is another element of the London Games Festival that will be hosted both online and in-person, especially given its success in the past two years. French reports that, even when digital, the event was able to create a pipeline of £20 million worth of deals between developers, publishers and investors.
"There's more money coming into the sector than ever," he says. "That's why all these kinds of events still matter. It's creating big opportunities in terms of the overall value, but also for people that might not have had a chance."
French describes 2022 as a "transition year" for the London Games Festival. While the big news is the return to in-person events, he states that the festival will continue to be hybrid in future with online elements planned alongside the physical ones.
This year's festival was made possible with renewed funding from the Mayor of London, and French is optimistic about the event's future.
"We get really good support from the Mayor's office, and the GLA [Greater London Authority] just really gets us," he says. "They see games as one of the creative industries on par with the other screen industries as well as fashion, design and dance. Their support has been unwavering. The festival is here to stay, and events like this are really needed for the city as we get into this recovery and post-pandemic period.
"We've learned from the past two years that all these events live and die by the support they receive but also the purpose they have. We've always had this specific purpose -- supporting this city, but also making it inclusive and accessible to the whole world -- and I think that's our secret weapon in some ways."