The return of Peter Moore
The industry veteran discusses his new role at Nifty Games and why mobile is the key to breaking away from EA and Take-Two's dominance in sports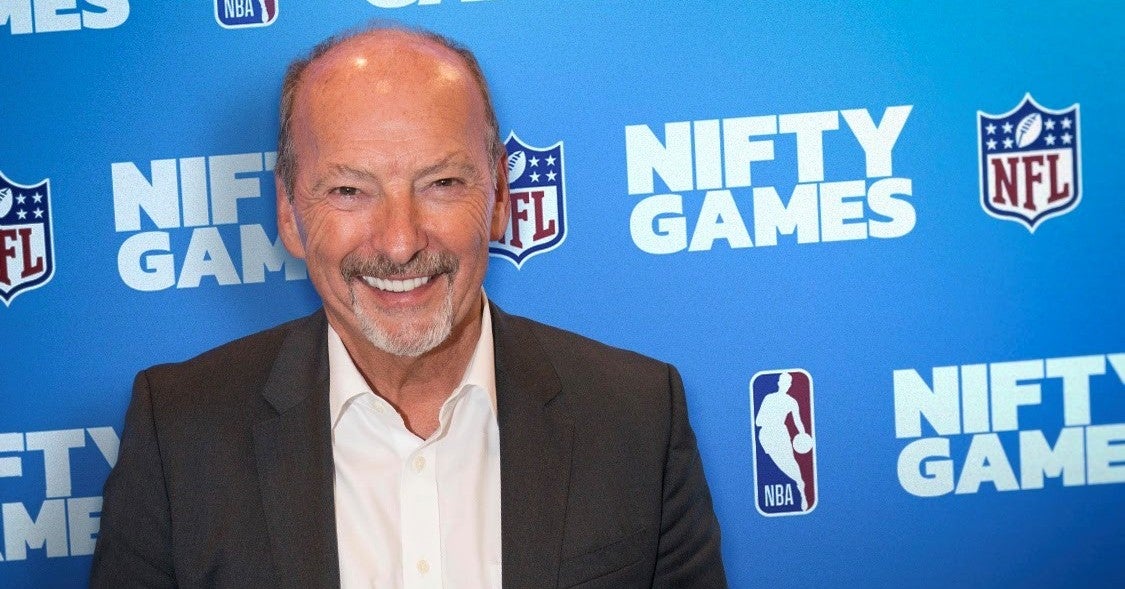 The word 'veteran' can sometimes be used a little too liberally when it comes to labelling video games execs, but it's certainly appropriate for Peter Moore.
After working in the sportswear industry, Moore joined Sega way back in 1998, contributing to work on the Dreamcast and eventually rising to president and COO for the Japanese publisher's North American operations. He later left to spend four years at Microsoft, where he helped build the Xbox business and announced release dates with tattoos on his arm.
Then in 2007, he joined Electronic Arts as the head of EA Sports, a role he held for several years, before later rising to COO and then chief competition officer as he guided the company towards the online gaming space.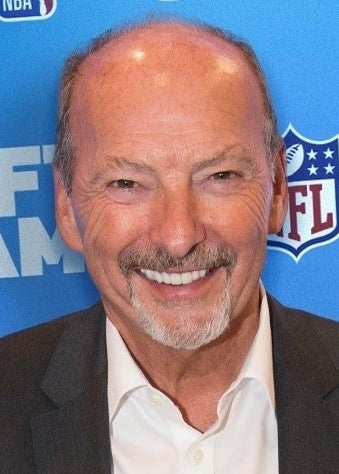 So it was a surprise when, ten years after joining EA, he left the games industry entirely -- albeit for his dream job: CEO of Liverpool Football Club, the sports team he and his dad supported from childhood.
Despite moving to a wildly different industry, his experience in video games felt no less relevant.
"I was able to draw on the things we were doing [at EA] in terms of engagement," he tells GamesIndustry.biz. "How you reach out to global audiences and how you get them fully engaged with what's going on 24/7, as we do in games. Certainly we were able to do that at Liverpool, and that's one of the legacies I'm most proud of as I left the club.
He also made use of the fortune he'd raised while working in games to create the Peter Moore Foundation, an organisation that supports causes such as cancer research, food poverty, social isolation and key medical centres in Liverpool.
"Gaming has been good to me," he says. "I've made a few bob, so it was pretty obvious to me that I could help some people who were not as fortunate."
And if you're a footie fan, you'll know he was fairly successful at running the club. During his tenure, Liverpool won the UEFA Champions League, the Premier League and the FIFA Club World Cup.
But that tenure was only ever a three-year deal. Despite the roots he and his family established in England, as Moore puts it, "there was always going to be a time we came back to California." And, given his experience, his return to the games industry was just as inevitable.
"I was in games for 20 years. It's hard to be immersed 24/7 in the industry for that long and then switch off"
"I was in games for 20 years," he says. "It's hard to be immersed 24/7 in the industry for that long and then switch off. Thanks to people I follow on Twitter and my friends in the industry through other social media, I found myself gravitating towards industry information, news, all of the developments -- and all the stuff we said many, many years ago would happen with the advent of online gaming has come to fruition. So I stayed very close to it and connected to it."
It wasn't long after he announced he was leaving Liverpool FC that the opportunity for a return to games presented itself, courtesy of Nifty Games' Jon Middleton. The mobile studio's founder and CEO has known Moore since the veteran's Xbox era, having co-founded Massive Inc, the in-game advertising specialist Microsoft acquired in 2006.
Middleton sent Moore builds of NFL Clash, Nifty's flagship title, and soon won him round to the idea of joining the studio's board of directors.
"It gave me an opportunity to dip my toe back in the water with gaming," Peter says. "The ability to come back, albeit in a directorial role was too good an opportunity to waste."
It's not hard to see why Middleton wanted Moore on board. With 20 years of games experience, much of which was working on the market-leading EA Sports brand, he can guide Nifty on how to make a successful game. Moore was also deeply involved with sports bodies such as the NFL, NBA, NHL and FIFA in his EA days, and many of his former partners there are still in place.
Finally, Moore also offers first-hand knowledge of "what great sports gaming is all about," and demonstrates this on a regular basis as he playtests the game, currently in Early Access, along with the other directors.
"We're [Jon's] worst nightmare," he laughs. "We're always saying 'you need to do this' or 'I'm frustrated because of this.' But we're also very excited about the opportunity it presents to bring a different sport mechanic to gamers who are looking for something different in sports."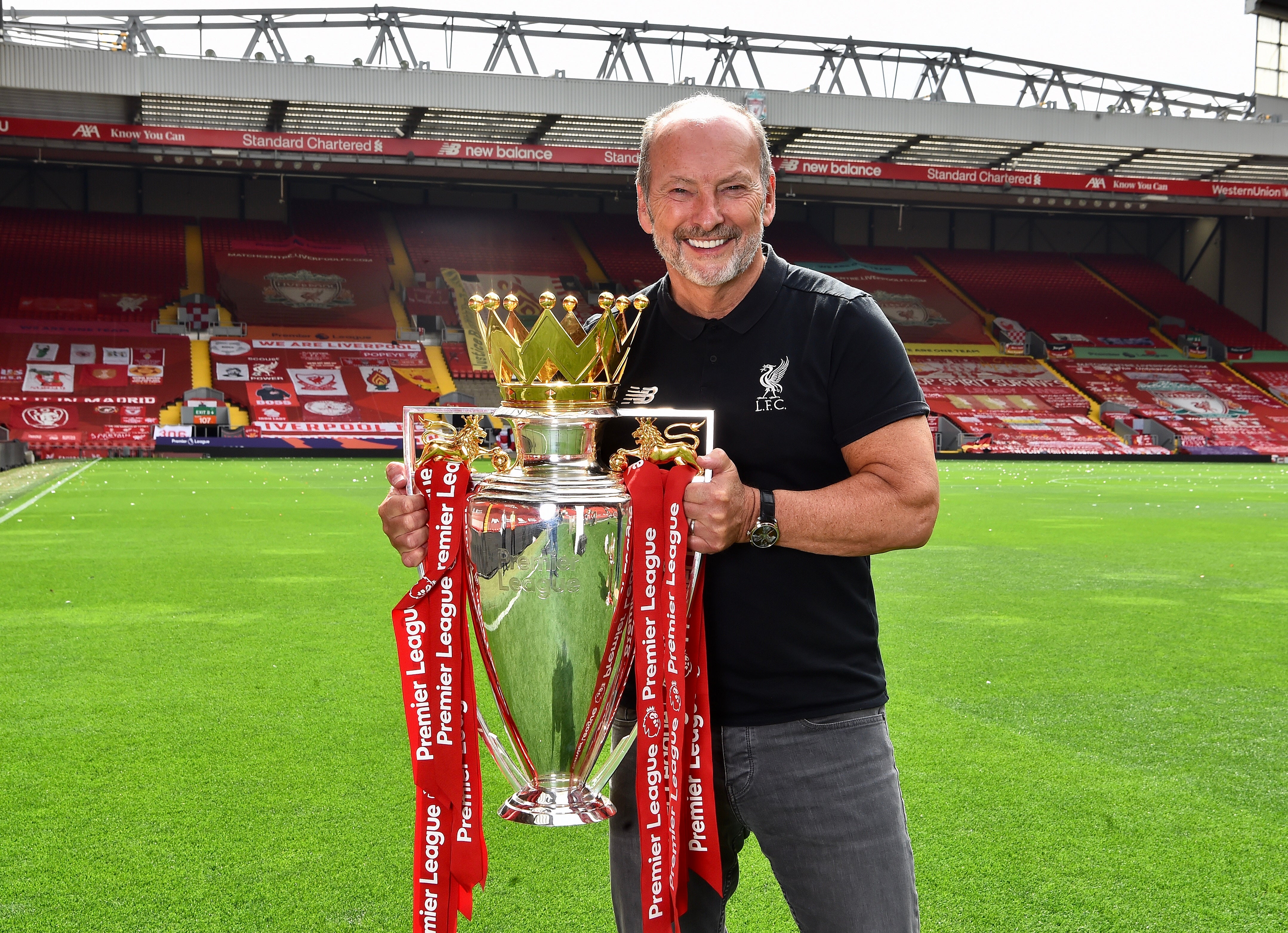 NFL Clash is a sports-themed take on the Clash Royale formula, with gamers using a deck of cards to deploy players into the field. These players can be upgraded by winning more matches, collecting more cards and so on, enabling NFL fans to build a better team over time.
It's a far cry from the sports games Moore has previously worked on, dropping the simulation elements in favour of a more casual approach, and potentially solving a long-running conundrum even EA struggled with: making sports games work on mobile.
"We've been conditioned to consume sports on big screens. The reasons some people buy big screen TVs is because we want to watch football, rugby, or the NFL"
"We never figured out how to make the sports experience [on mobile] feel authentic, but at the same time avoid frustrating you with the control mechanics on a touch screen," Moore says. "No matter how big your iPhone 12 Pro Max is, that's still fairly limited.
He continues: "At first it was like, 'Can we take what was seen on a 55-inch screen and then put it on your iPhone 4?' and it just didn't work. That's what really attracted me to Nifty, this concept of when you're dealing with a relatively small screen, you don't have to have this real-time, tactile experience... I don't need to be pushing buttons, pulling triggers and trying to drag players. It's very much tap, move and go like a classic card mechanic. Nifty has found a nice balance between a game mechanic that lends itself brilliantly to mobile but also something players will understand: the NFL and the NBA."
Moore recalls that EA's own efforts on mobile varied with Madden "doing pretty well" while FIFA "ebbs and flows a bit" -- surprising given how the popularity of sports is as ubiquitous as the accessibility of smart devices. You'd be forgiven for thinking that getting a football, soccer or basketball fan to engage with their favourite sport on a device they already own -- and for free, no less -- is easier than asking them to buy dedicated gaming hardware and a $60 title. But Moore believes that actually goes against how people like to experience sports.
"We've been conditioned to consume sports on big screens," he says. "The reasons some people buy big screen TVs is because we want to watch football, rugby, the NFL. It lends itself to a big-screen immersive experience."
Yet despite the popularity of sports games on consoles, that big-screen experience is dominated largely by two firms: EA and Take-Two, with Konami offering an alternative to FIFA in Pro Evolution Soccer. Factor in motorsports and the sports game market is about to become further consolidated by EA's $1.2 billion acquisition of Codemasters.
For Moore, it's the price of entry that has led to EA and Take-Two's dominance. Building an annual sports franchise is an expensive endeavour: from the licensing fees for players, clubs, stadiums, leagues and so on, to the size and experience of the team needed to faithfully recreate the physics, the visuals, the sounds and the feel of the sport.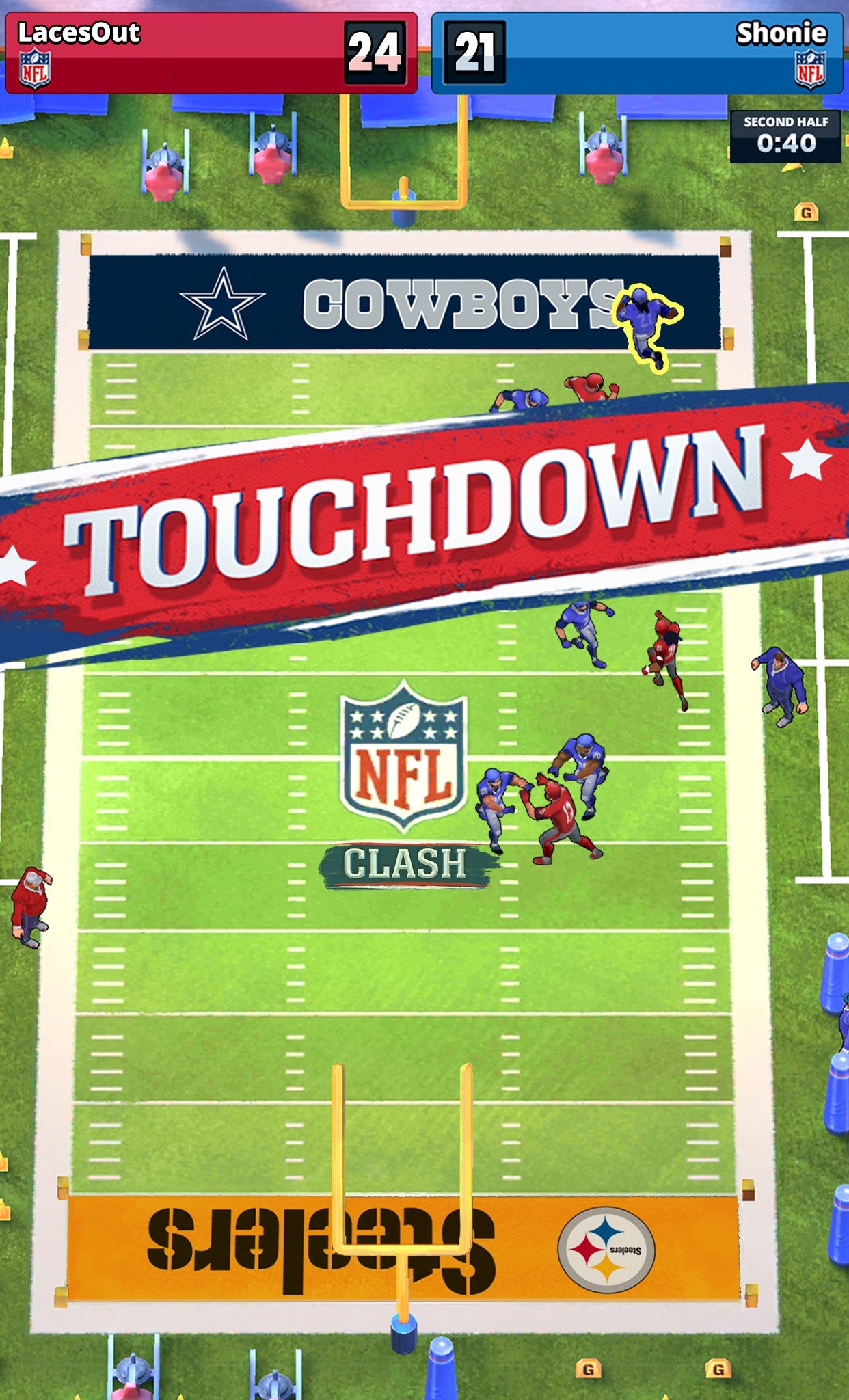 "Ultimately, in the console world that became very difficult, which is why you do see EA, Take-Two and Konami [dominating]," says Moore. "That's why the mobile world is a little more open -- it's a broader canvas, and there's a lot more opportunities to be innovative.
"You can come in, you don't need hundreds of millions of dollars and long-term relationships with deep and expensive licences from federations, sports leagues, and individual clubs and players -- although that's what Nifty has been able to do with the NFL, NBA and players' associations."
There have been attempts in the past to make a competitive new sports franchise without costly licences, but there seem to be very few examples since the 2010 duo of 505 Games' Madden rival Backbreaker and Ubisoft's Pure Football. Since these offered a perfectly playable experience, is authenticity even more important than the mechanics?
"I think so," says Moore. "If you look at the football scene in America, NFL is the dominant league and then you have these upstart leagues like the XFL, which has hundreds of millions of dollars pumped into it -- but ultimately it was very difficult to break through this tradition. We have it in Britain, we certainly have it in America -- the Fall starts, NFL starts and the 32 teams that play all the way through to the Super Bowl... that's what football is. You can nip around at the edges and you can try to be disruptive, but it's very, very difficult.
"American football, and football in England, is ensconced and immersed in popular culture. Millions of people watch matches. There's talk of the difficulties that come from lockdown, but football will continue. Why? Because it's good for national morale and national psyche that there's some sense of normality, and some sense of hope and optimism.
"For companies to come in and try to replicate what EA and Take-Two do, there's a barrier to entry there that unfortunately is very difficult to break down."
On top of that, the leading franchises' shift to a services model have also led gamers to expect real-time updates post-launch -- adding yet more costs. Moore points to FIFA Ultimate Team as the gold standard for this, updating stats in-game as each real-world season progresses.
"There's a lot more opportunities to be innovative in mobile. You don't need hundreds of millions of dollars and long-term relationships with deep and expensive licences"
"The concept of Ultimate Team changed sports games and the way we look at sports games forever," says Moore. "It shouldn't just be Chelsea vs Manchester United, Barcelona vs Bayern Munich -- it's your best eleven vs mine. That's where an element of fantasy football comes in.
"One of the things we took great pride in at EA is it taught gamers about the real world of soccer. A gamer now can tell you which up-and-coming fullback plays for Fenerbahçe in Istanbul and whether he's worth investing in. So you're educating soccer fans about the real world of soccer."
This effect is so powerful Moore would often have FIFA fans sending him recommendations via Twitter during his time at Liverpool FC, urging him to purchase other players based solely on Ultimate Team stats -- despite the fact he was not directly involved in transfers.
"We were also a bit more analytical than that, rather than just relying on gamers telling us who to buy for $40 million," he laughs.
The service model with constant updates certainly fits well in the mobile space, but again Moore is quick to assert that this does not mean Nifty is attempting to take on EA and Take-Two.
"This is not multiple hundreds of millions of dollars to try and compete with Madden, or building a studio of 200 people and creating a game engine from somewhere, or breaking down the doors of the NFL in Park Avenue, New York and demanding a licence somehow," he says. "This is doing things innovatively and disruptively in a cost-effective manner, and then building on that as you get volume and engagement.
"The uniqueness for me is the ease of play as someone who understands the NFL. I was never great at Madden because it all moved too fast for me and some ten-year-old was always going to kick my ass, so I found it frustrating at times. But now I've got a game I understand and I can enjoy, because I'm choosing my players and upgrading their skills and their powers, and it's just pure fun. And it takes me four minutes to play a match."
As he settles into his directorial role at Nifty Games, Moore says any plans to delve further into the world of video games once more are "very much TBD."
Having moved from near Liverpool to Santa Barbara, California, the industry veteran's life is very much in transition at the moment. His priorities are settling into his new home, getting to grips with Nifty's business, and advising Hollywood actor Ryan Reynolds and MythicQuest star Rob McElhenney on their ownership of Wrexham FC. As you do.
"Once we've got through everything -- ripping out the roots we laid in Liverpool and settling here in Santa Barbara -- I'll see where we're at," he says. "What Nifty has allowed me to do is jump in, get a feel for everything -- and I can do that without having a full-time job ten hours a day, so I can balance out what I need to do at home. It's the best of both worlds."