The Man in the High Castle creator to produce TV series based on Warhammer 40,000
Games Workshop, Big Light Productions partner for live action series, entitled Eisenhorn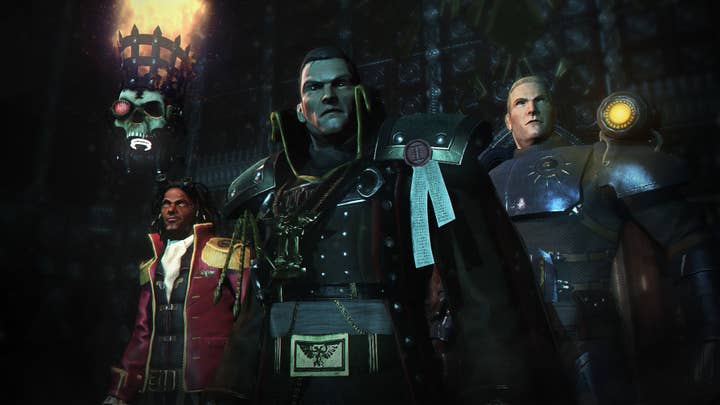 Games Workshop and Big Light Productions have announced a partnership to work on a new live-action TV series based on Warhammer 40,000, entitled Eisenhorn.
Big Light Productions CEO Frank Spotnitz will serve as executive producer and showrunner for the series. Spotnitz has a number of previous major TV credits, beginning as a writer on The X-Files and more recently as creator of The Man in the High Castle, now in its fourth season.
Eisenhorn will be a live-action sci-fi fantasy series centered on recurring Warhammer character Inquisitor Gregor Eisenhorn, who has previously starred as the protagonist of both his own 3D adventure game Eisenhorn: XENOS and the Eisenhorn novel trilogy.
"We're thrilled to be working with Frank and his team at Big Light. Warhammer 40,000 has a massive global fanbase - they are a passionate community of Warhammer hobbyists who love to engage with our characters, stories and games," said Games Workshop global head of marketing and media Andy Smillie. "I'm truly delighted we are able to develop a show that will reward their loyalty.
"Inquisitor Eisenhorn represents one of the best-loved characters within our worlds, and we're excited to share his exploits and adventures with audiences new and old. Frank and his outstanding team at Big Light have done amazing things with other properties, bringing complex worlds to the screen, and we can't wait to see what our partnership produces for the grim darkness of Warhammer 40,000."
No specific broadcaster, platform, or release window has been given for the series yet.