The Legend of Zelda: Tears of the Kingdom secures third No.1 | UK Boxed Charts
Lord of the Rings: Gollum debuts at No.6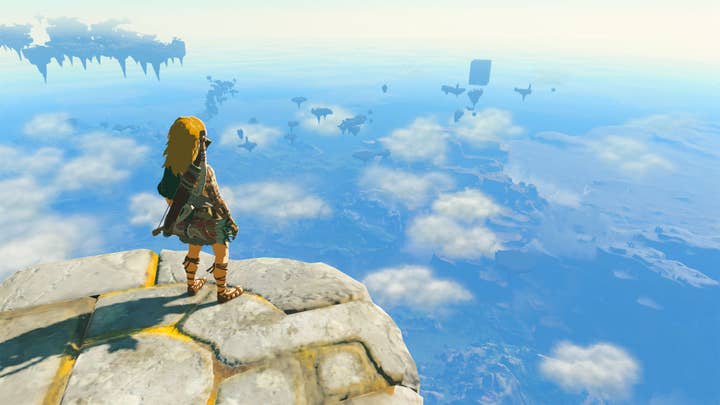 The Legend of Zelda: Tears of the Kingdom has comfortably claimed its third consecutive No.1 spot in the UK boxed charts.
The Nintendo game's sales dropped 50% week-on-week, but it is still comfortably ahead of FIFA 23. It's closing in on Hogwarts Legacy's sales to be the biggest game of the year (so far). This is purely in boxed terms, when digital is factored in, it's likely Hogwarts Legacy still holds a strong lead.
Most games dropped in sales this week. FIFA 23 is No.2, with sales down 3% week-on-week as the Premier League season comes to a close. Hogwarts Legacy is No.3 (sales down 13%), Mario Kart 8: Deluxe is up a place to No.4 (despite sales falling 5%), while Star Wars Jedi: Survivor drops a spot to No.5 (sales down 24%).
The highest charting new boxed release is Lord of the Rings: Gollum at No.6. It is a weak launch for the game, which received negative critical reviews this week. However, its physical launch sales are slightly higher than what LEGO 2K Drive managed last week.
70% of Gollum's boxed sales were on PS5, 20% on Xbox and 10% on PS4. This is purely boxed sales, and due to the popularity of Xbox as a digital download console, you should expect the full console sales splits to be a little closer.
Speaking of last week's new LEGO game, the racing title is down to No.13 after a 41% sales dip week-on-week. Dead Island 2 continues to hold on in the Top Ten at No.10, despite an 18% sales fall week-on-week, and Minecraft Legends is still at No.11 (sales down 17%).
Finally, The Legend of Zelda: Breath of the Wild continues to benefit from the popularity of Tears of the Kingdom. The 2017 Nintendo Switch game is up to No.7 this week (sales down 5% week-on-week). It suggests that Tears of the Kingdom has been successful in bringing in new players to the Zelda series.
Here is the GfK UK Boxed Top Ten for the week ending May 27, 2023:
| Last Week | This Week | Title |
| --- | --- | --- |
| 1 | 1 | The Legend of Zelda: Tears of the Kingdom |
| 2 | 2 | FIFA 23 |
| 3 | 3 | Hogwarts Legacy |
| 5 | 4 | Mario Kart 8: Deluxe |
| 4 | 5 | Star Wars Jedi: Survivor |
| New Entry | 6 | Lord of the Rings: Gollum |
| 8 | 7 | The Legend of Zelda: Breath of the Wild |
| 12 | 8 | Grand Theft Auto 5 |
| 9 | 9 | Animal Crossing: New Horizons |
| 10 | 10 | Dead Island 2 |