The Elder Scrolls Online added "millions" of new players in 2015
Tamriel Unlimited and ESO's console launch were big hits, says Firor, "and mostly because we didn't go free-to-play"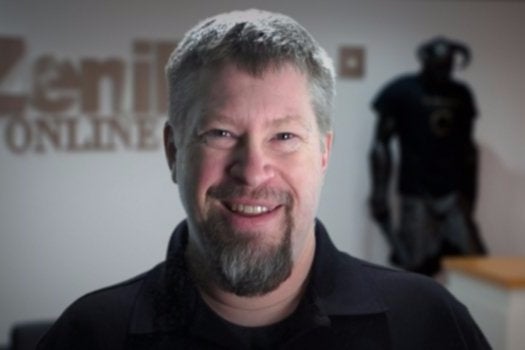 The last time ZeniMax Online Studios' Matt Firor visited Berlin something very special happened. It was 1989, and he and several friends had finished one party, Oktoberfest, to head for a very different kind of celebration: the fall of the Berlin Wall.
"I got tear-gassed," he recalls, laughing. "There were gangs fighting. It was crazy. It was a lot of fun."
And Firor is celebrating now, too. Following his talk at this year's Quo Vadis conference, The Elder Scrolls Online's game director beamed when the crowd asked about the progress his team had made in 2015. After launching with monthly subscriptions, ZeniMax shifted towards a model similar to that used by ArenaNet for Guild Wars in March of last year. Those interested in subscribing were still able to do so, while those who preferred to buy their content for one price also had that option.
"For us, it was about finding our audience," Firor says. "ESO is really as much an RPG as it is an MMO, and subscription resonated with one half of the audience but not the other half. RPG players, Skyrim players, were just not used to that.
"They weren't into it. They didn't understand it. They just did not want to do it."
"Subscription resonated with one half of the audience but not the other half. RPG players, Skyrim players, were just not used to that"
Ultimately, the subscription model ended up alienating what one would expect to be the game's obvious audience: fans of Oblivion, Skyrim, and Bethesda's other single-player RPGs. The changes that ZeniMax Online implemented in 2015 were about reaching beyond the MMO players who preferred the subscription model, and seeking the approval of those accustomed to spending $60 on The Elder Scrolls console games. Reception to Tamriel Unlimited has been "uniformly positive" across both existing and new players, and that's precisely because ESO retained the option to subscribe, and resisted another prevailing trend in MMOs.
"It's been well received, and mostly because we didn't go free-to-play. You could still play the game right out of the the box and not have to spend any extra money. That really resonates with Elder Scrolls players."
That new option was also essential to the other aspect of ESO's success in 2015: Tamriel Unlimited's launch on Xbox One and PlayStation 4, the platforms of choice for so much of the audience of both Skyrim and Oblivion. Digital sales of the console version were unusually strong, Firor says, a perfect storm created by the lure of The Elder Scrolls' brand and the ease with which console games now be purchased online. All told, the combination of Tamriel Unlimited and the console launch, "opened up the game to millions of people."
"That's actually new players," Firor adds. "It's been huge. Bethesda doesn't talk numbers, but it's been huge... It was way beyond our expectations, and it was mostly because players could knew they could buy it just like they did with Oblivion and Skyrim. Most of them didn't even know there was a store in the game."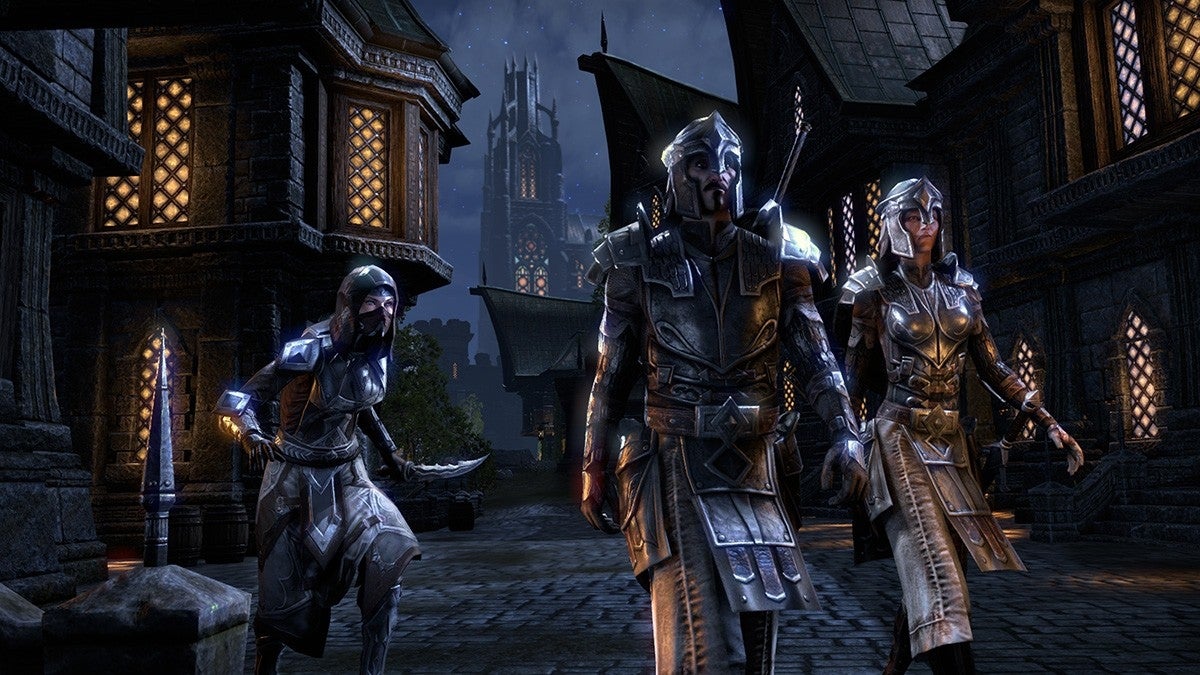 The aim now is to sustain that momentum, and return to the kind of content that Firor knows ESO's players - both the MMO die-hards and the Bethesda faithful - expect to see. For many - this writer included - the missions associated with the Thieves Guild and the Dark Brotherhood were high-points in both Oblivion and Skyrim, and they are the focal points for ESO's content strategy in 2016. The Thieves Guild DLC launched in March, and Firor believes its early performance is likely to be mirrored when The Dark Brotherhood DLC is released in the coming weeks.
"We've found that the DLC, and the Thieves Guild especially, has been really good for re-acquisitions, which is about the people that used to play and don't any more, and trying to get them to come back in," Firor says. "A lot of people that used to play the game are waiting for that. The Dark Brotherhood will probably be more of the same."
"MMO now refers to a technology, not to a game design. Any game that allows millions of people to play together is an MMO"
And ESO may also benefit from broader trends in online games as a whole. The debate over whether an MMO could work on consoles raged for years, and yet games like Bungie's Destiny and Ubisoft's The Division have offered a possible final word on the matter. Previously, Firor says, the term "MMO" was interchangeable with "MMORPG," but the argument for decoupling the "RPG" part has now been made by numerous developers - ZeniMax Online included.
"MMO now refers to a technology, not to a game design. Any game that allows millions of people to play together is an MMO. I wouldn't even say that ESO is a true MMORPG; I mean, it has common features, but it also has features that don't belong there. ESO is its own thing."
Now that Bethesda's IP has been proven as commercially viable in an MMO format, it's only logical that the conversation should turn towards the other immensely popular brands in the company's stable. Predictably enough, though, Firor won't be drawn on the possibility.
"Now that we've achieved the success they want more success," he says. "Don't waste your time looking at new stuff; keep this happening because it's going really well. That's the cycle we're on now, but if you think about it only being a year since the console launch we're really still in the early days. It hasn't been out forever, especially for a large part of our user base.
"We'll think about other stuff eventually, but for now we're really enjoying the fact that the game is going well."
GamesIndustry.biz is a media partner for the Quo Vadis conference. Our travel and accommodation costs were provided by the organiser.