The digitisation of Pokémon
The Pokémon Company's Peter Murphy discusses the release of the new Isle of Armor DLC
The rate in which digital is overtaking physical in the games industry largely depends on who you are, what platforms you're on and who your audience is.
If you're the developer of hardcore PC strategy games, your view on the physical games market will differ substantially from a developer of casual Nintendo titles. There are still numerous games that rely heavily on the boxed games business.
One of the more physical friendly game franchises is Pokémon. Even in the wake of the digital-only Pokémon Go phenomenon, the brand is a major one for anyone working in physical products. There are even entire stores dedicated to Pokémon games and merchandise.
Historically, the firm has always prioritised the physical space, even when it comes to updating previous titles. Back in 1998, developer Game Freak released an updated version of Pokémon Red and Blue as a boxed game called Pokémon Yellow, and that has continued with almost every mainline release. Even the 2016 3DS release of Pokémon Sun and Moon was followed a year later by Pokémon Ultra Sun and Ultra Moon, which was available to buy in a box from physical stores.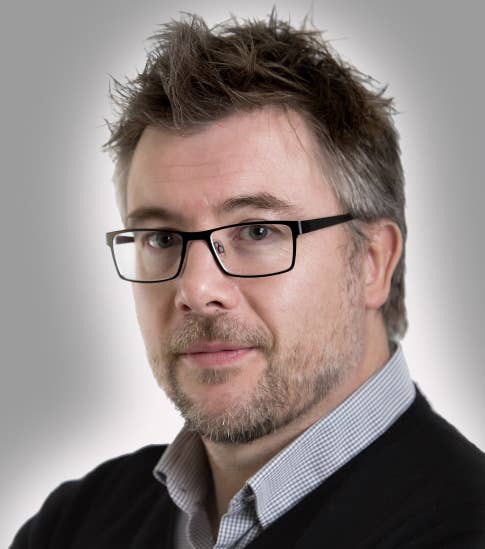 Yet things changed with last year's Pokémon Sword and Shield. Earlier this year, Game Freak announced that it was releasing two expansions -- Isle of Armor and the Crown Tundra -- as downloadable add-ons to these games. The first of which, Isle of Armor, launched yesterday.
"Previously we released boxed 'upper versions' of the core series games, the most recent being the 3DS titles Pokémon Ultra Sun and Moon, as this was the best way for us to deliver additional content," explains Peter Murphy, senior director at The Pokémon Company International.
"Pokémon Sword and Shield saw us take the core series onto Nintendo Switch, enabling us to take advantage of the platform's ability to easily deliver additional content digitally. By expanding the gameplay experience this way players can continue their journey with save data from the main games without the need to replay content from the base games."
Although this approach is different, it isn't entirely new territory for Pokémon. It has worked on expansions before, and there have been digital versions of mainline Pokémon titles since 2013.
"Well, we've had a lot of experience with releasing content on eShop, so that's not new. And we've previously released extensions to a core series, such as Black and White 2. So, while it will be exciting and interesting to see how combining those together goes, the launch is similar to a physical release in many respects. We still promote it in a similar way, work with retail to ensure the download cards are available for those who prefer to buy in-store, review pre-order sales data, and work with media to generate editorial coverage."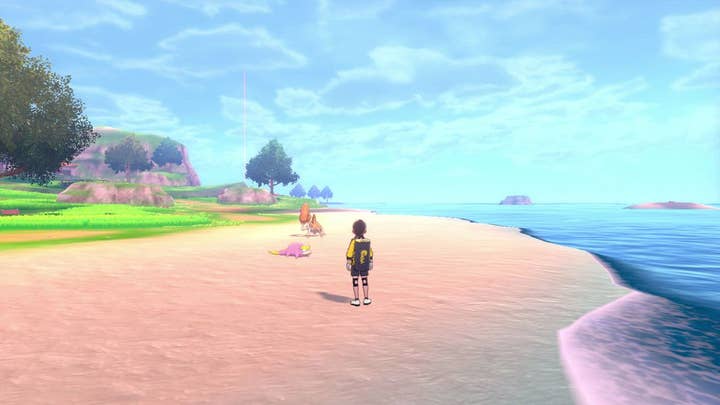 Murphy says that the firm has worked closely with Nintendo to treat the DLC release like any "core" game launch, with TV ads, social media activity and in-game events. It is also speaking to existing fans through its various channels, including additional items appearing in the smartphone game Pokémon Go.
"One of the main things is that the new season of the Pokémon animation show, called Pokémon Journeys -- which takes place in the new Galar region [where Sword and Shield is based] -- is beginning in most countries in and around the launches of Isle of Armor and Crown Tundra," Murphy adds.
The mainline Pokémon games may be hugely popular, but they are a challenging thing to promote and create when you consider the variety of different fans. The age of the series means that there's a number of different audiences, from the people who have only just discovered the series through Pokémon Go, to those in their 30s and 40s who were there from the beginning, and everyone in-between.
This challenge is evident in everything the company does. Sword and Shield has been a big success, but it nevertheless disappointed some fans with the decisions that the studio made -- primarily around the Pokémon not included in the game. Yesterday, the firm put out a series of announcements, including two games aimed squarely at the younger audience -- Pokémon Smile and Pokémon Café Mix -- alongside a sequel to the cult N64 game Pokémon Snap from 1999, which is something for the long-time fans.
Yet when it comes to the mainline Pokémon games, the aim is to try an appeal to as many of these different groups as possible.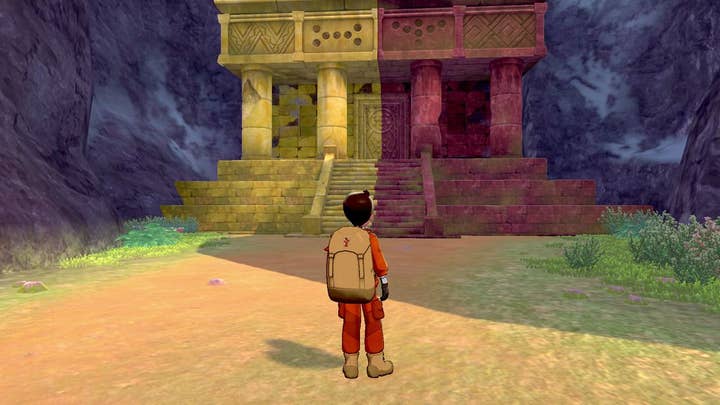 "We work very closely with our friends at Nintendo to ensure campaigns have elements that appeal to different members of the Pokémon community, as well as brand new fans," says Murphy. "Looking back to the campaign for Pokémon Sword and Shield, one of the TV adverts shone the spotlight on returning Pokémon from previous generations, even featuring their original sprite forms, which would clearly resonate more with older fans. While another, shot on location in the Cotswolds [UK], was aimed at a wider audience and focused the new starter Pokémon, adventuring with friends and battling giant Pokémon."
These new DLC releases have also been created with the widest possible audience in mind, and that includes gamers who typically like to buy things in physical shops -- 17 million people bought Sword and Shield, and the physical boxed versions of those games were a large proportion of those sales. So when it came to promoting and selling the DLC, physical retail remained a key partner, irrespective of the lack of a box.
"You can still buy the expansion as a download code from retailers, and our retail partners' support has been fantastic despite the COVID-19 challenges," Murphy tells us. "We have point of sale materials and in-store promotion happening and there are some retailers out there offering a physical gift with purchase."
As Pokémon's fanbase widens, and their wants and needs become more complicated, Game Freak and The Pokémon Company are now able to react faster than before. Some fans were disappointed by some of the missing Pokémon in Sword and Shield, and this new DLC has been an opportunity for the developer to address some of that, and comparatively a lot faster than it was able to before.
What is a bit more unknown is whether this new release has the same commercial potential as the traditional boxed upgrade.