The Ataribox becomes the Atari VCS
Hardware gets a new name, logo and look, but it's still unclear as to what precisely it has to offer
Atari has announced a new name for its upcoming and still slightly mysterious new console previously known as the Ataribox.
The Atari VCS will, in the words of its publicists, "usher in a new era of interactive home entertainment" by "leveraging the company's iconic legacy and contemporary innovations in consumer hardware".
The console itself is quite sleek and modern looking, while nicely harking back to the famous wood-effect design on the cult Atari 2600 machine that was hugely popular in the early 1980s.
It also includes two controllers - one is a new take on the now iconic joystick, complete with orange ring and a single red fire button, while the other is a more traditional joypad. The latter is actually a little reminiscent of the controller bundled with the ill-fated OnLive, and includes a coloured left analogue stick that visually matches the button on the joystick.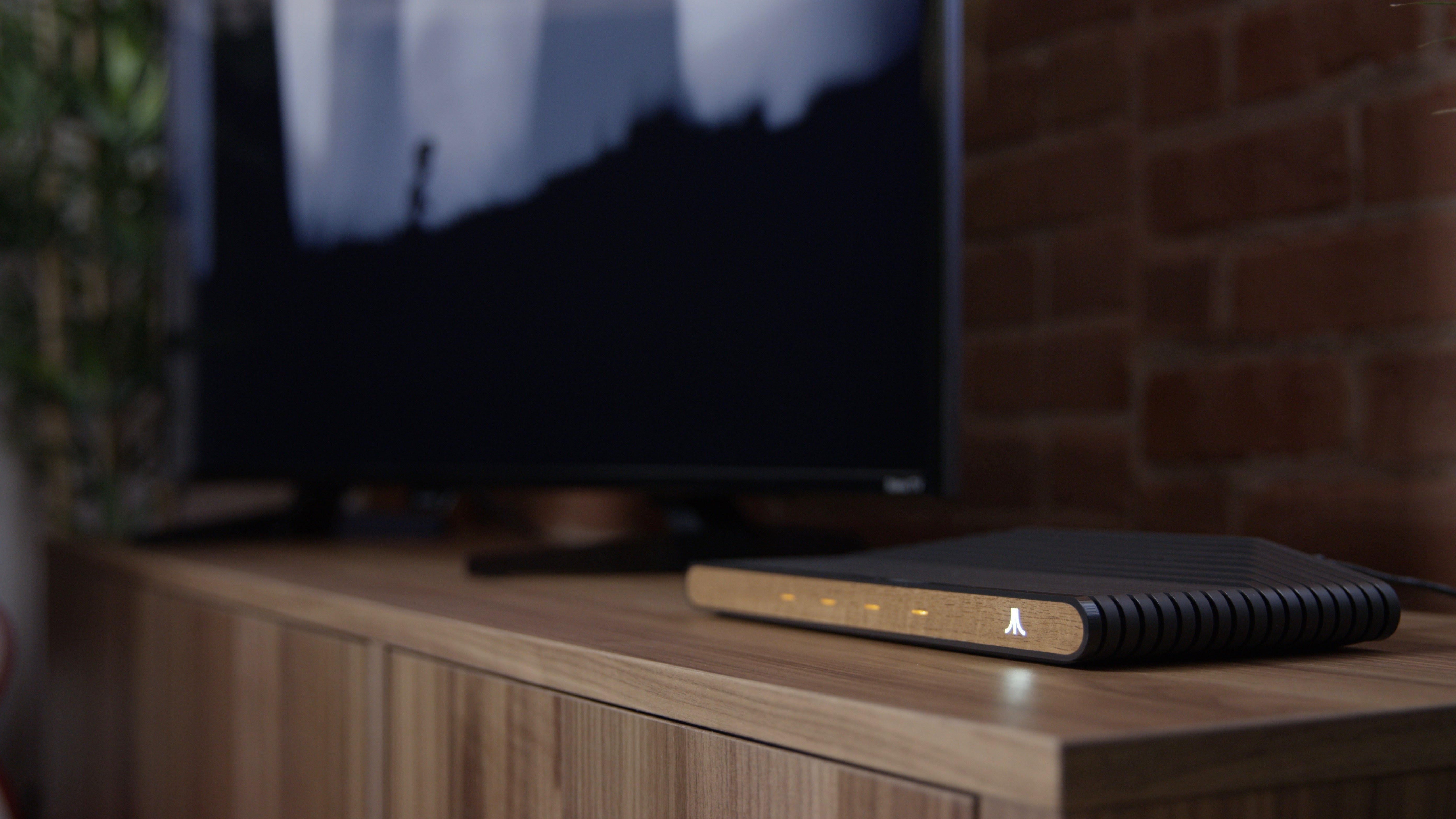 As for what the machine will offer, we remain in the dark. The company says simply that: "The Atari VCS will of course serve up lots of classic content, but it is so much more than a 'retro-box'. It is a completely new Atari connected device designed for today's living room."
Also on show is a new logo which combines the classic Atari font - this time in a tasteful aqua blue - with an '80s-style multicolour stripe font.
Atari has said that next month it will announce when pre-orders will go live for the machine.
"Every person at Atari and every partner involved with the new platform is just as fanatical about the brand and its heritage as our biggest fans are," said Atari COO of connected devices Michael Arzt.
"With the Atari VCS name, we know how important it is to get everything completely right and that's why we briefly paused an imminent launch late last year. It was a difficult decision with the countdown underway, but we weren't willing to go forward with even one thing out of alignment. We hope that Atari's fans appreciate our extreme attention to detail and are as excited about the Atari VCS as we are."