The Astronauts: "We're no longer excited by mammoth-sized games"
Adrian Chmielarz on why the old Bulletstorm team decided to downsize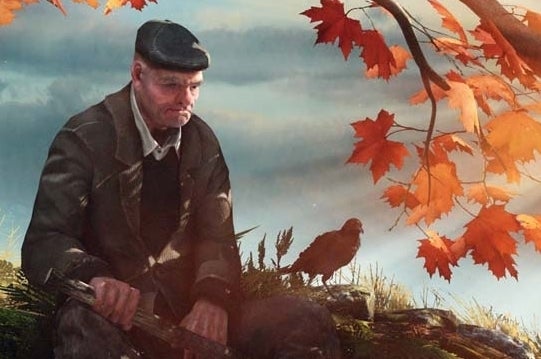 Adrian Chmielarz, once creative director and co-owner of People Can Fly, has explained why his new studio The Astronauts represents a drastic change of direction, and plans to focus on smaller projects, rather than on AAA.
"It's the same idea: get the best in business under one umbrella, have a studio with a very flat structure, be 100 per cent responsible for the glory and the shame, and work on games that get our hearts beat faster," Chmielarz told GamesIndustry International.
"One thing in different, though: we're no longer excited by mammoth-sized games. We're still very interested in high quality, but now and in the future we want to focus on smaller projects."
People Can Fly was best known of course for Bulletstorm, a game that won over critics and fans with a tongue in cheek approach to AAA shooting, and Epic's flagship franchise Gears of War. Epic bought People Can Fly last August but had had a majority stake in the company since 2007. Chmielarz left after the acquisition, along with Andrzej Poznanski and Michal Kosieradzki, to form The Astronauts.
"Most games are the same formula in a constantly updated skin"
"Working with Epic was the best school of professional game development one can imagine, but we are simply fascinated by different things currently," Chmielarz continued.
"We had a blast working on the foundation for Gears of War: Judgment, but after our part was done we just thought it's time for us to go for, to quote Monty Python, 'something completely different'. Quite literally, as the game we're making is not a shooter."
It is in fact making The Vanishing of Ethan Carter, a "weird fiction horror" first person game with, brace yourselves, no combat. Chmielarz explained why the studio wanted to do something so far removed its previous titles, like the combat heavy Bulletstorm.
"We think that video games are not all they can be. Actually, most of them are the same formula in a constantly updated skin. And that's fine, but we think there's room for more variety, for paradigms challenged and for the formulas reinvented. Ethan Carter is evolutionary, not revolutionary, but we still hope it'll be one of the examples of a different kind of experience that video games can offer."
He also pointed out that whatever the hell was happening to horror in the AAA market, it was thriving in the indie scene, so the genre wasn't a concern. And as for funding? The Astronaut's approach is old school.
"If we don't slip, we'll have just enough money for this first project, and then it's sink or float. Kickstarter was tempting, sure, whether we like it or not it's a great marketing tool and gives your project that extra visibility boost. But we think that Kickstarter should only be used by those studios for which there's just no other way without losing their freedom. We're just old fashioned this way."
The Vanishing of Ethan Carter is due for release on PC this year.