Epic Games buys Bulletstorm dev People Can Fly
Epic now owns the Polish developer outright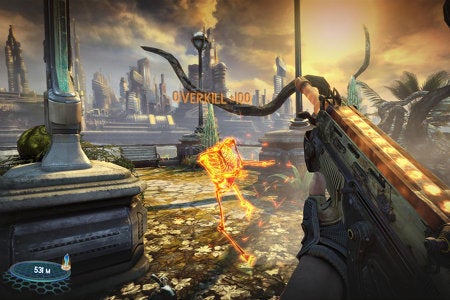 Earlier today, it was reported that Warsaw, Poland-based People Can Fly lost its creative director, lead artist and principal artist. As it turns out, these departures were tied to the acquisition of the studio by Epic Games, Polygon has reported.
People Can Fly, known for its work on Bulletstorm, is currently working on Gears of War: Judgment. Epic had already acquired a majority stake in the studio back in 2007. "We doubled down on People Can Fly," Epic VP Mark Rein said. "It was something we always hoped to do."
Rein added that the departures of Adrian Chmielarz, Andrzej Poznanski and Michal Kosieradzki were amicable and that the moves won't impact any game development. "We will be helping (Chmielarz) with some future announcements," he said. "Our paths will be crossing again."
Rein also noted that last week's departure of Rod Fergusson, who left to work on BioShock at Irrational Games, will have no impact on Gears of War: Judgment. "Rod was the director of production, he was overseeing all of the producers," Rein said. "That's not to say he wasn't touching it at all, but he no longer had that direct role."
With the addition of People Can Fly, Epic's studio system now includes five developers: Chair, Impossible Games, People Can Fly, Epic Japan and Epic Korea.