Thatgamecompany considering move to a multi-project studio
Studio manager Sunni Pavlovic says Journey outfit could run two teams after wrapping work on current game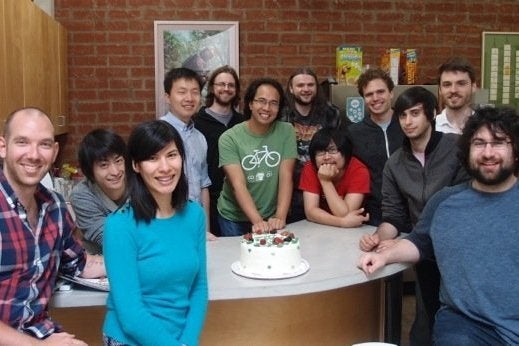 Next week marks the third anniversary of thatgamecompany's Journey. Since that time, the studio has staffed up considerably, going from just three people in the wake of Journey's completion to 15. They're hard at work on a still-unannounced game and planning to add even more headcount, but studio manager Sunni Pavlovic said during a GDC roundtable discussion today that TGC's growth in recent years presents the studio with a choice to make once that game is finished.
"We're thinking when this game comes out, we're going to have to go back to the drawing board to come up with the next game and there's going to be this long iteration and pre-production time," Pavlovic said. "How do you keep all these people busy? So maybe for the first time we're going to have a multi-project studio, whereas right now it's like, 'This is the team for the game, and that's that.' That's how we've addressed it in the past and what we're thinking going forward."
Pavlovic said the studio takes a very deliberate approach to hiring, putting as much time and attention into the process as the studio is known for putting into its games. She takes time to get to know promising applicants, and tries to make sure they're clear on what will be expected of them, because a bad hire can impact the entire team.
"If employees start complaining, other people are picking up on it," Pavlovic said. "I call the people we hire pretty emotional, artsy people, so they pick up on bad vibes and it creates a downer environment in the studio and we don't want that."
Despite the care taken with TGC's hiring process, Pavlovic admitted they don't always get it right; the studio has had to part ways with three developers in the past three years.
"When I say we're not good at letting people go, not that we botch it, but we're not good at identifying it and addressing it immediately," Pavlovic said. "But what we are good at is giving it time to digest so it's clear enough. If someone has to leave, it's very important to make it safe for them to leave so it's on good terms."
If a hire doesn't fit with the studio, it shouldn't be taken as a reflection on that person, Pavlovic said. As evidence, she brought up the truncated tenure of Threes designer Asher Vollmer at TGC.
"He's obviously super-talented and has lots to contribute," Pavlovic said. "He didn't feel like he was reaching his peak at thatgamecompany, and I think that's proven itself out. He had this idea for this game that was Threes. He approached us about it, and we were like, 'Hey if this is your passion thing, you need to do it because if you are suppressing it to work on this project, then you're not giving 100 percent to this project anyway."