"Thank you for this honour, but I'm just getting started"
John Carmack marked BAFTA's tribute to his past with a speech about the future - watch it here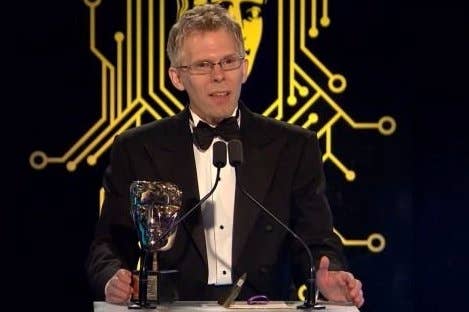 John Carmack received a BAFTA Fellowship at the British Academy Games Awards last week, and in doing so joined a select group of industry luminaries that includes Will Wright, Shigeru Miyamoto and Gabe Newell.
In his speech, the venerable co-founder of id Software addressed the false perception that he experienced a "golden age" of game engineering, when a programmer could build an engine from scratch and create an entire genre. According to Carmack, who is now working on the frontier of VR at Oculus, the more things change, the more they stay the same.
"I can remember when I was a teenager, and I was convinced that I'd missed the golden age of Apple II gaming, that I would never get to be Richard Garriott," he told the audience.
"The Nineties PC wave was great. I was happy to be there. I'm glad I took a swing and knocked one out of the park with that. But, since then, we've seen mobile games, web games, free-to-play games, the Steam revolution, and now virtual reality.
"The opportunities I had aren't there for people today, but there are new and better ones. And, personally, I'm more excited about these than any that have come before."
John Carmack's full BAFTA speech is below, bookended by a tribute to his work and a brief interview. Skip to 4.15 if you're only here for Carmack.