John Carmack to receive BAFTA Fellowship
id Software co-founder will join previous recipients Shigeru Miyamoto, Gabe Newell and Will Wright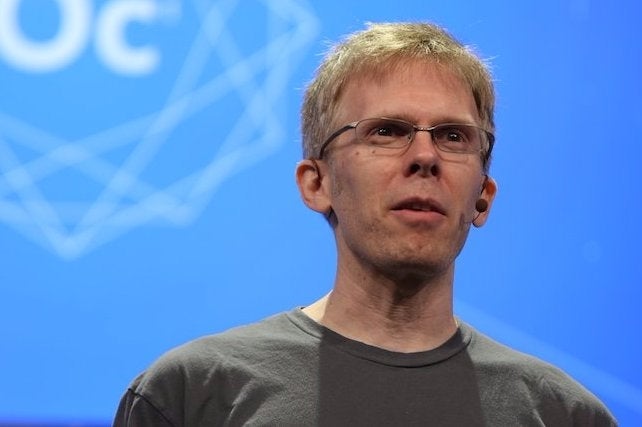 John Carmack will be welcomed into the BAFTA Fellowship at the British Academy Games Awards in April.
Fellowships are awarded each year, and BAFTA considers it the "highest accolade" it can bestow for a contribution to film, television or games. Previous recipients include Gabe Newell, Peter Molyneux, Shigeru Miyamoto and Will Wright, among others.
As the co-founder of id Software, John Carmack helped to create and popularise many pioneering technologies and techniques. That work was essential to iconic franchises like Wolfenstein, Doom and Quake, which were in turn integral to establishing the fire-person shooter, online multiplayer and player modding
In August 2013, Carmack sought out a new challenge for his engineering prowess, joining Oculus VR to help drive one of the most exciting periods for gaming technology in memory.
"Over the course of my career, I've remained passionate about the potential for engineering and technology improvements to expand the range of human creativity," Carmack said in a statement. "Graphics, networking, extendable platforms, and now virtual reality; each has enabled magnificent new things that delight millions of people.
"I am as excited about the future today as I was when I started."
The British Academy Games Awards take place on Thursday 7 April, on the second day of EGX Rezzed.