Tetrageddon Games developer warns women about Skyrim composer
Nathalie Lawhead says Jeremy Soule raped them, took advantage of an industry newcomer's situation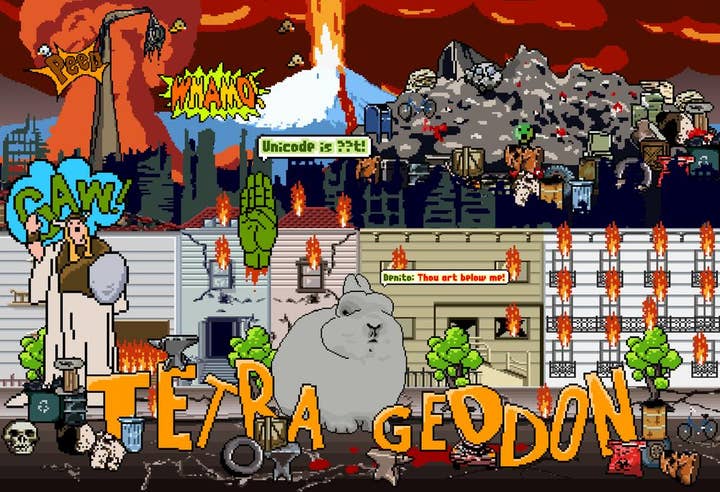 Indie developer Nathalie Lawhead has accused composer Jeremy Soule of raping them.
In a post on their personal website yesterday, the Tetrageddon Games creator said their relationship with the Skyrim composer began when they still trying to break into the games industry. Lawhead had taken a job at a studio in Vancouver, one where they felt taken advantage of but also felt they had to keep as a result of immigration concerns. Lawhead said in their post that they met Soule at the studio's Christmas party and came to see him as a friend and "something of a mentor."
"We talked often, and I shared my frustrations and desperation about my situation with him," Lawhead wrote. "He knew what I was going through, and how desperately I needed this job to work out. He also knew what my visa situation was like. He pretty much knew everything about me. I shared a lot with him because I thought he was a friend."
However, Lawhead said that over time, they felt Soule's interactions became increasingly inappropriate and misogynistic. Lawhead tried to preserve the friendship out of fear of losing the job and because they understood Soule to be close friends with the head of the studio.
"He made advances on me and I explained that I didn't want this and wanted a friendship," Lawhead added in their blog. "He was very threatening, and didn't listen. He made it clear that it's 'him or bust.'
"He raped me."
Because of concerns about their immigration situation and lack of friends in the country, Lawhead said, they continued to work without a sick day or leave of absence.
"Jeremy told me where the inspiration for his music comes from," Lawhead said in the post yesterday. "It was broken down in graphic detail by him. Skyrim came out after what he did to me. Part of me wonders how much of me is in that music too... I can't listen to it. I can't play these games anymore. When Bethesda announces anything at E3 it's a personal nightmare because his music is part of it and I can't tune it out."
Lawhead added that they continued to work with Soule on projects for a time, but, after feeling taken advantage of by a second studio, they decided to return to development on Tetrageddon Games, which went on to win the IGF 2015 Nuovo Award.
"I'm sharing this hoping that there will be information about him out there so other women can be informed," Lawhead alleged in their blog. "He took advantage of an eager naive new girl that want to 'break in' by offering a lot of help, and acting like he will mentor me, and then forcing me into a position where I was taken advantage of by him."
GamesIndustry.biz has reached out to Soule through his agency for comment, but, in spite of multiple requests for a comment in response to Lawhead's public accusations, we had received no formal reply before going to publication. Lawhead declined to give further comment.
Update (Aug. 29): Soule has denied Lawhead's allegations in a text message to Kotaku, saying, "These 11-year-old allegations are false. I am shocked and saddened that these outrageous claims have been made."