TERA adds free-to-play options
TERA: Rising opens the action-MMO to the thrifty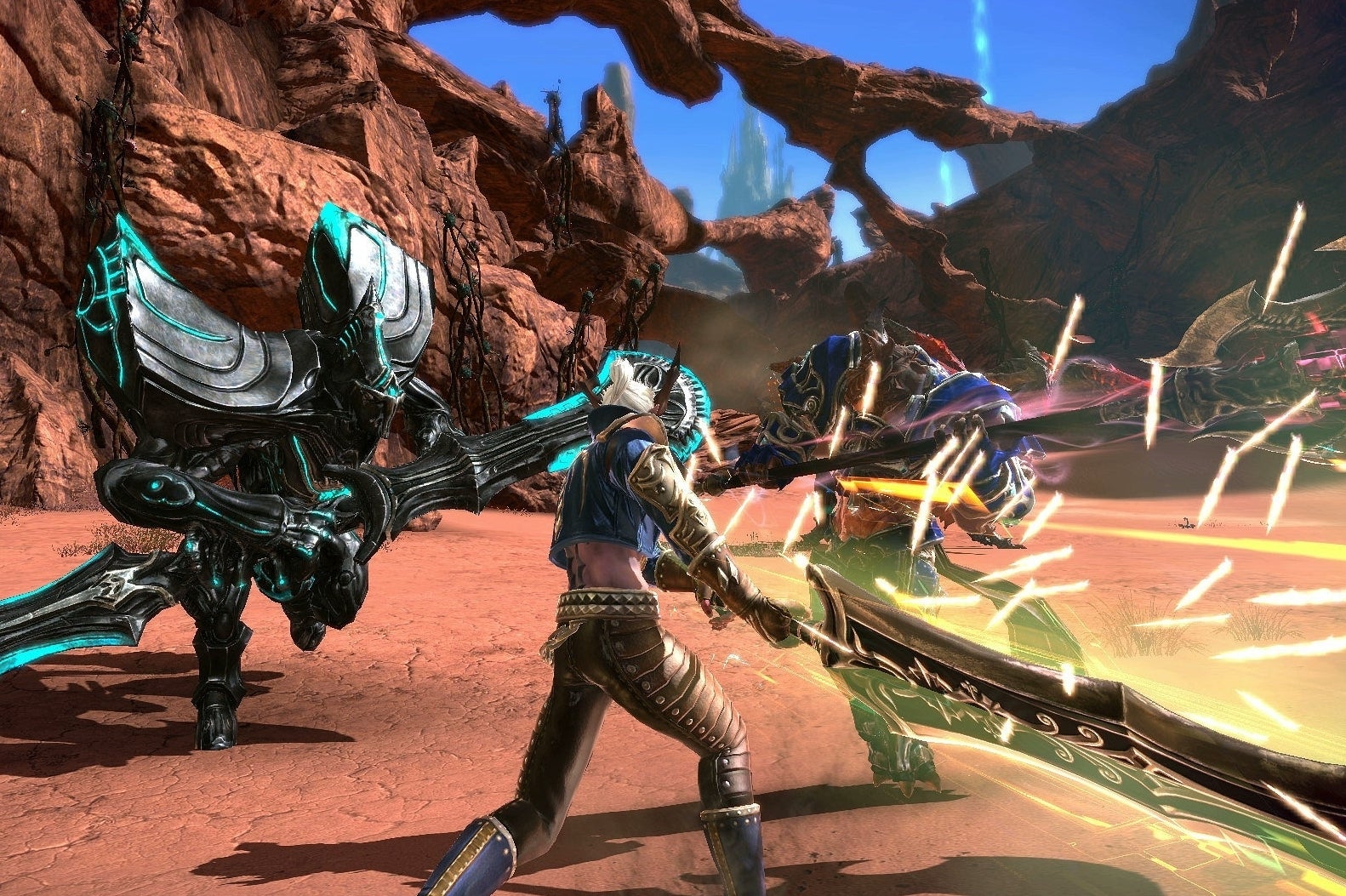 En Masse Entertainment has announced that TERA will launch a subscription-free model in February. TERA: Rising will be completely free with in-game purchases for "elite" benefit options. New players have no content restrictions at standard status, with access to two characters per server. Current players gain "founder" status with exclusive privileges, including eight character slots, four bank tabs, a "Founder" title, and the exclusive Terminus mount.
Elite status benefits can be purchased for $14.99 in monthly increments, conferring extra dungeon rewards, 10 bonus quests per day, a daily delivery of items, an elite mount, in-game store discounts, and waived auction house fees. Many elite items can be purchased piecemeal from the in-game store.
"With TERA: Rising, we created a fresh, action-oriented play style that is centered around allowing players to take control of their actions on the battlefield," said En Masse's new CEO Chris Lee. "We feel the time has come to offer the same level of control in how they invest in the world of TERA, so we are offering a tiered approach that includes a compelling free option, to accessing the game."