Tequila Works: The Reason of Rime
CEO Raúl Rubio looks towards the end of Rime's five year journey - "It is going to have a good ending. That's what counts"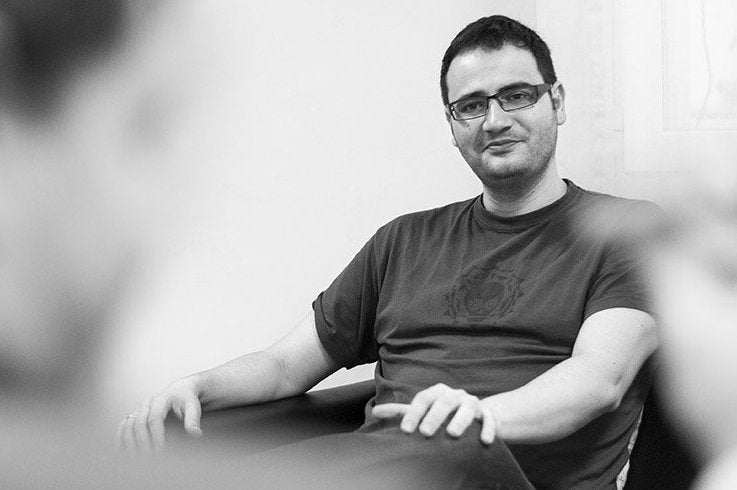 The Sexy Brutale will launch early next year, riding a wave of positive coverage that started with its confident showing at this year's Gamescom. Set during a party at the sprawling mansion for which the game is named, the player must live through the same endlessly repeating day as they attempt to discover why the guests are being murdered. The concept and prototype for The Sexy Brutale were created by Cavalier Game Studios, a small British developer founded by veterans of Lionhead. The game's sumptuous visual style is courtesy of Tequila Works, a much larger Spanish studio best known for the Xbox Live Arcade title, Deadlight.
According to Tequila Works CEO Raúl Rubio, the company offered to help make Cavalier's rough early version into something beautiful, in addition to the use of its production and marketing resources. The Sexy Brutale is a "co-production," he says, and the press reaction so far has surpassed expectations. Indeed, after seeing a demo at Gamescom, PCGamesN was moved to call it the best game at the entire show.
"Indie studios need a lot of exposure... Being Sony exclusive was a dream come true for us. Being onstage at Gamescom was amazing"
"The Sexy Brutale is an amazing concept. So jumping into this collaboration, where they can keep creative freedom and we are adding the muscle that we have in the areas they couldn't, it was a natural fit." It will also be out in Q1 2017, Rubio says, praising the production as, "one of the smoothest productions we have ever been involved with... It has been super fast."
For those familiar with Tequila Works' other in-development project, Rime, Rubio's comments may seem a touch ironic. As things currently stand, The Sexy Brutale, a game that was only announced in August this year, will be released before Rime, a game that was in development before Deadlight shipped in 2012. In fact, a trailer for the game was part of PlayStation's Gamescom press conference in 2013, and again the following year. In between those two shows, Sony signed the game as a PlayStation 4 exclusive. At a time when the forces that would eventually come to be known as the "Indiepocalypse" were gathering, Tequila Works was handed what looked like a dream ticket.
"Indie studios need a lot of exposure," Rubio admits. "We don't have big marketing budgets. Being Sony exclusive was a dream come true for us. Being onstage at Gamescom was amazing."
Rime made a positive first impression, largely because of its distinctive, dreamlike visual character - a quality that critics often reward with florid descriptive passages and hyperbolic comparisons. Deadlight had been a hit, certainly, but after a single trailer Rime was already being compared to "giants" like The Legend of Zelda: The Wind Waker and The Last Guardian. Rubio had worked in AAA development for many years - most notably as managing director of Mercury Steam - and he describes a reassuring kind of certainty that comes with making a commercial product, where the majority of creative choices are made in service of giving people what they want. Being an indie was different. Rime was different.
"Suddenly you're aware that many people around the world want to play this game, and it needs to be perfect"
"Rime is a personal project by an indie studio," he says. "We always know it was a game that we wanted to play, but we never thought it would get such a huge reception. That means a lot of pressure, because with exposure you create expectations and you build hype... Suddenly you're aware that many people around the world want to play this game, and it needs to be perfect. Obviously, as a developer you always want to make the best game that you can, but, again, if you are an indie your own expectations are not people's expectations."
Nevertheless, in talking to Rubio the clear impression is of a studio that became very concerned with meeting people's expectations. Rime was playable even back in 2013, he says, with much of that first trailer assembled from "realtime" gameplay footage. The same was true of the equally gorgeous second trailer that Sony showed at Gamescom in 2014, the same year that the venerable Edge magazine had the game on its cover. "At the time the game was fun, it was beautiful, but it was not what we now expected it to be," Rubio adds. "It was not there yet."
The glaringly obvious problem is that, even at the end of 2016, perhaps four years after development of Rime began, we still aren't there yet. When one hears Rubio's assertion that the public excitement around the game's debut demanded that Tequila Works strive for perfection - that nebulous, finally unattainable ideal - it is difficult to avoid a further comparison: No Man's Sky, another indie product that was unveiled to the world on a Sony stage, to be met with an unexpectedly fervent reaction. Granted, what Hello Games had to reckon with was an order of magnitude more intense, but Sean Murray may well recognise Rubio's concerns about the struggle to meet expectations that people create in their own heads.
"Sometimes when the player sees something on the screen, they think it's final. It has beautiful graphics. It's done. But it's not that simple"
One difference with Rime - one of many, admittedly - is that No Man's Sky launched this year, and Tequila Works is still working on an experience that now bears comparisons to The Last Guardian in another, less flattering respect. With Team Ico's third game - which actually went gold over the weekend - the long wait was partially down to a troubled development, but Rubio denies that Rime has encountered anything similar.
"We totally understand," he says. "If it's delayed - even if it's only delayed in your mind because you never got the release date - you think, 'Oh man, they must be in trouble.' Then rumours appear. People say that where there's smoke there's fire, but sometimes when there's smoke, there's just smoke... As a gamer, I understand. You are expecting something, you want to play the game, and you can't. So you need to try and find the explanation.
"In retrospect, it probably was too soon [to show the game], not because the trailer was not honest or real - it was the real game - but sometimes when the player sees something on the screen, they think it's final. It has beautiful graphics. It's done. But it's not that simple. Game development means that you spend much more time polishing the product than actually creating the content."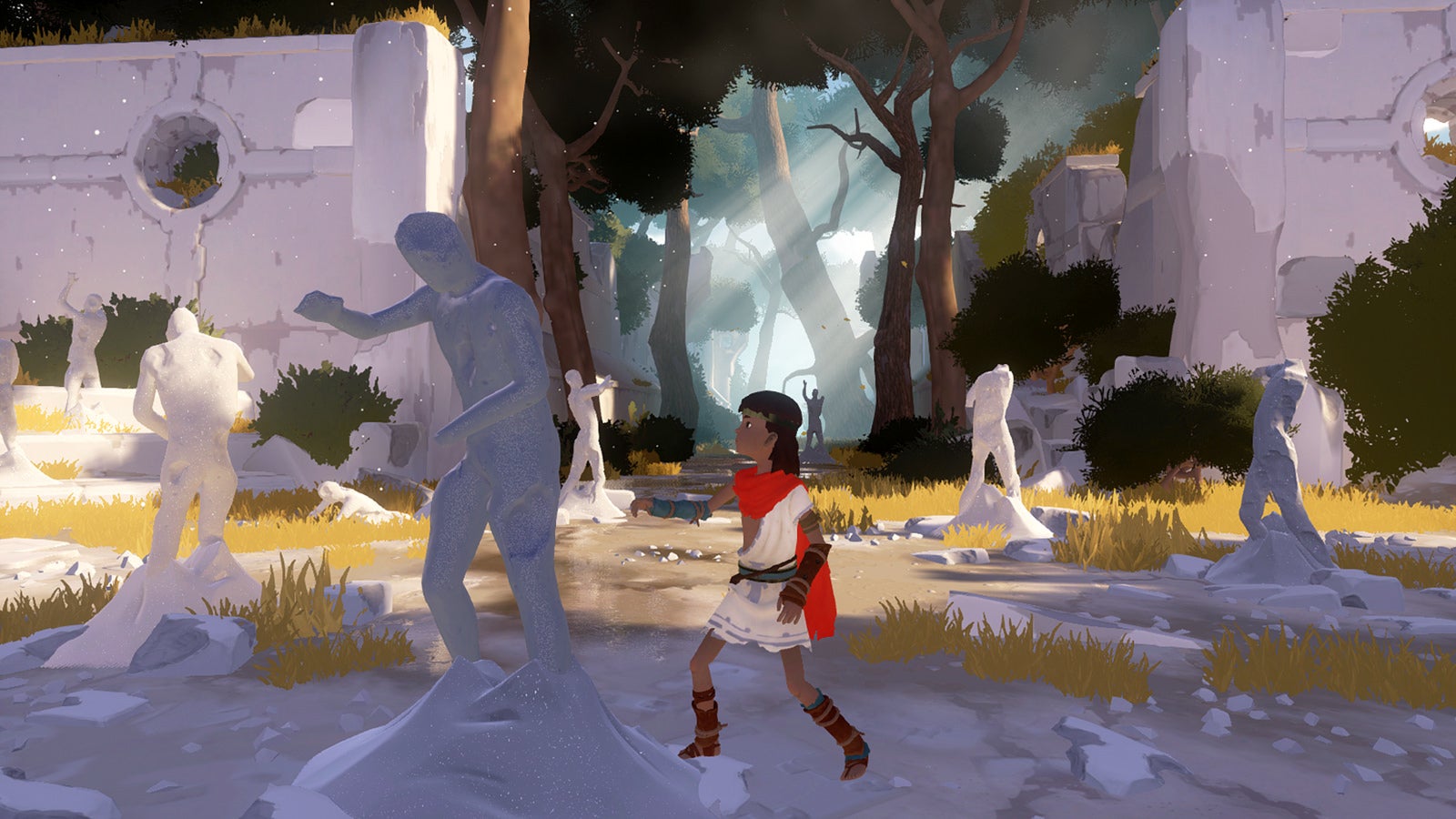 Tequila Works has been refining and polishing Rime since the start of 2015, Rubio says, "creating all of the little bits and pieces that people maybe don't see, because it's all under the hood." In his view, this is the difference between a great game and, "just a nice idea. We couldn't survive with just a nice idea. Too many were people were expecting this game."
Of course, Sony was also expecting the game, and yet Tequila Works bought back the IP rights earlier this year. The exact reasons for that decision will have to remain an area for speculation, but Rubio maintains that switching publishers was, "the right thing to do." Rime will now be completed and published in partnership with Six Foot and Grey Box, and unveiled (again) at the start of 2017. The full release will follow later in the year, and despite the time that has elapsed since that first Gamescom trailer, Rubio believes that people will be "pleasantly surprised" with the experience that awaits - an experience that he has played, by his own reckoning, more than 200 times.
"You have to live with these expectations. You have to live with people thinking that you are creating something that it is not," he says. "We are trying to be very clear about what Rime is, and when we finally show the game early next year I think - I really hope - people like it.
"I'm glad that, not only is the adventure going to end, but that it is going to have a good ending. That's what counts."