Tencent profits up 37% YoY, revenue up 40%
Good news in Q1 for Chinese online gaming company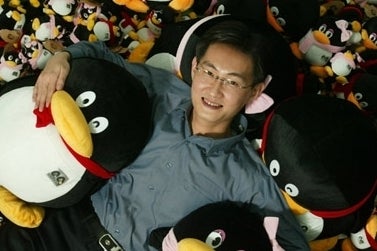 Tencent saw a 37.4 per cent rise in profits for the quarter ended March compared to last year, and a 40.4 per cent rise in total revenues, successes it puts down to user growth.
Profit for the quarter was RMB4,071.1 million ($649.4 million), while revenue stood at RMB13,547.6 million ($2,161.1million). Online advertising was responsible for RMB849.5 million or $135.5 million of that, a rise of 57.3 per cent on the same period last year, while eCommerce transactions served up a 154.2 per cent year on year rise to RMB1,913.3 million ($305.2 million.)
"During the first quarter of 2013, we saw broad-based growth in user engagement and revenue across our key activities," said CEO Ma Huateng.
"This growth has enabled us to fund investments in longer-term opportunities such as WeChat international user acquisition, online video content aggregation, and eCommerce footprint expansion, while maintaining a healthy expansion rate in earnings and cash flow."
"We saw both strategic and financial benefits from our portfolio of investee companies, including a further special dividend from Mail.ru. We will continue to invest proactively in innovation and technology, and to cultivate our open platform, in order to capture the mobile opportunities ahead and strengthen our position as the leading Internet platform company in China."
Tencent recently secured a deal to publish Capcom's new free-to-play MMO Monster Hunter Online in China, while in March it was revealed the company had paid $330 million for a 40 per cent stake in Unreal Engine maker Epic Games. It also owns Riot Games, the company behind the mega-hit League Of Legends.
"Over time the Web game industry will become more high-quality-game oriented," president Martin Lau added via an interview with the Wall Street Journal.
"The time when people slapped together a game in a few months and rolled it out and tried to get users for a few months and got high revenue, those days will be gradually gone."