Tencent-driven DouYu and Huya merger blocked by Chinese antitrust regulator
Update: The merger was officially rejected over the weekend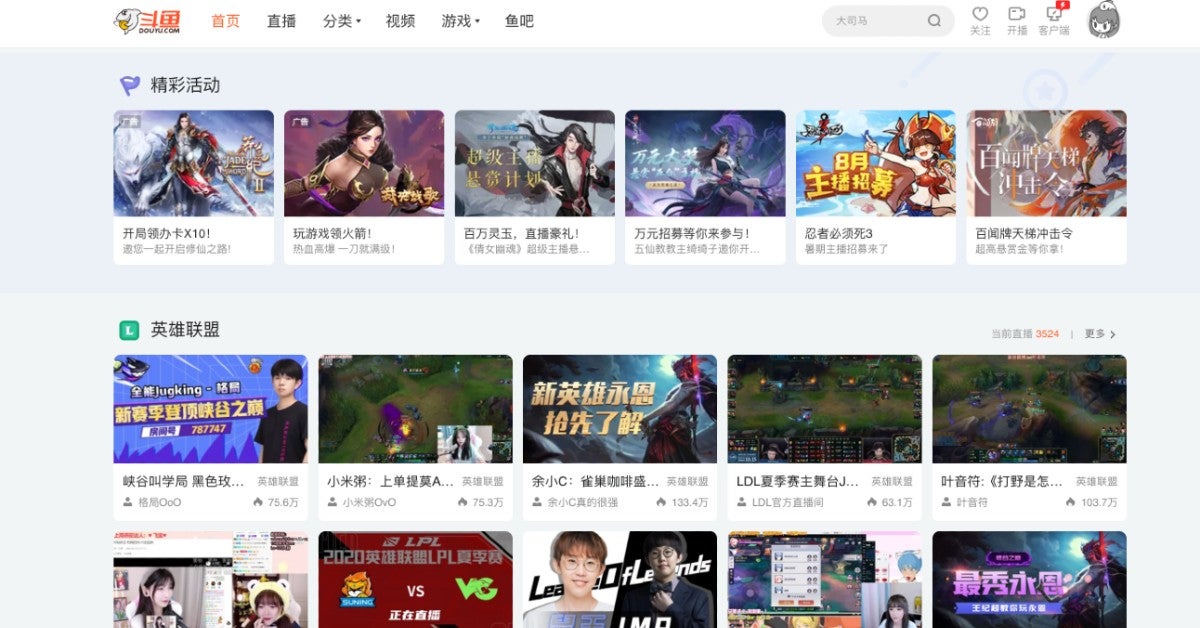 Update: China's State Administration for Market Regulation confirmed on Saturday that it was rejecting the merger between DouYu and Huya.
As reported by Bloomberg, the competition watchdog said the merger would give Tencent an anti-competitive edge on the country's game streaming market.
Original story, July 6, 2021: An antitrust regulator in China is reportedly seeking to block the merger between streaming sites, DouYu and Huya.
That's according to Reuters, as well as three sources familiar with the deal, which is being overseen by Tencent.
Two of the three sources said that Tencent has failed to meet the State Administration of Market Regulations (SAMR) requirements on giving up exclusive rights.
Tencent also recently withdrew its application to merge DouYu and Huya for an antitrust review. The firm allegedly had to wait 180 days to refile the application, as per instruction from SAMR, according to the sources.
Plans for Tencent to merge the two companies emerged last year. The firm currently has a majority stake in Huya and a 38% stake in rival platform DouYu. Following the merger, Tencent was set to own a 67% stake in the newly formed company.
Originally, the merger was expected to close during the first half of 2021 and would have -- according to data from MobTech -- given the new firm an 80% share of the streaming market in China.
Additional reporting by Marie Dealessandri