Telltale: "We have yet to tackle a romantic comedy"
The adventure game studio on its role as the HBO of interactive entertainment
In July this year, Telltale decided to hold its own online conference.
It was a 13-minute video that revealed new seasons for its Batman, The Walking Dead and The Wolf Among Us adventure games. It was a clear sign of a company becoming more comfortable in its role as the industry leader in interactive story telling.
Last year, when speaking to creative communications boss Job Stauffer, I put to him that Telltale now has fans of the studio's entire output, and he disagreed. He said there were fans of Batman, or The Walking Dead, or Minecraft, or Game of Thrones, but the crossover wasn't high. With its "summer update" video, the firm is clearly keen to change that.
"We took a queue from Nintendo. Now that we have so many fans, coming from all directions"
"We took a queue from Nintendo," explains Stauffer. "Now that we have so many fans, coming from all directions; whether they're fans of Batman or Borderlands but never heard of Wolf Among Us, or fans of Guardians [of the Galaxy] but just not really into Walking Dead yet.
"It's interesting to have all these fans from all these universes coming together at one point. So if we have our own sort of Nintendo Direct-style summer update, it is exciting because these fans get to hear about everything else that they aren't really aware of. These games are in the Telltale language and the Telltale format, so it is familiar to them immediately... That's something that we pride ourselves in. We have this common format and we are also available on every platform."
Telltale's level of output also allows it to do these video roundups. It currently has three projects scheduled to roll into 2018, with unannounced projects also in the works.
And that's not discussing it's current commitment to supporting new platforms. Telltale is already one of the key supporters for Switch, and is planning to bring many - if not all - of its games to Nintendo's new console.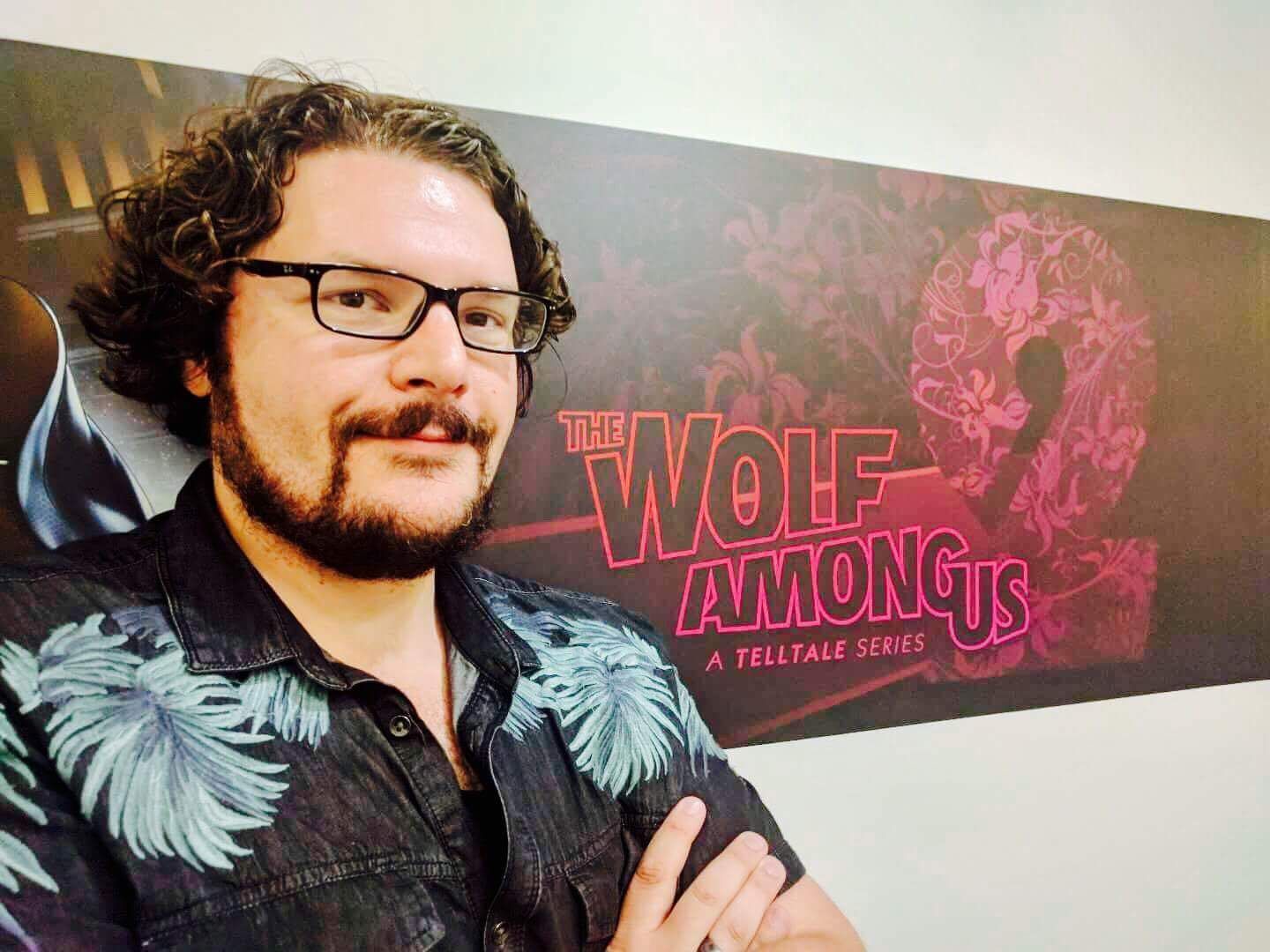 "For us, making games that play the same on console as they do on mobile and iPad, and having a console that is the seamless transition between both, is perfect for us," Stauffer adds. "Minecraft Story Mode is our first game on Switch, but definitely not our last. We're looking at Batman and at Guardians, and more Minecraft. And probably a couple more. No dates at this point, but we love the platform."
Then there's its publishing division. Last year, Telltale published and commissioned a number of new projects, including The Fun Pimps' 7 Days To Die, and although there's currently nothing on the schedule, publishing is still part of its ongoing operations.
"The 7 Days To Die publishing project is one of our most successful ventures we've had at Telltale," Stauffer explains. "We just released a big update this past summer on console. Working with that developer, and looking at that universe, has nothing to do with what Telltale does. It's not story-driven, it's not really in our language... it is something very different.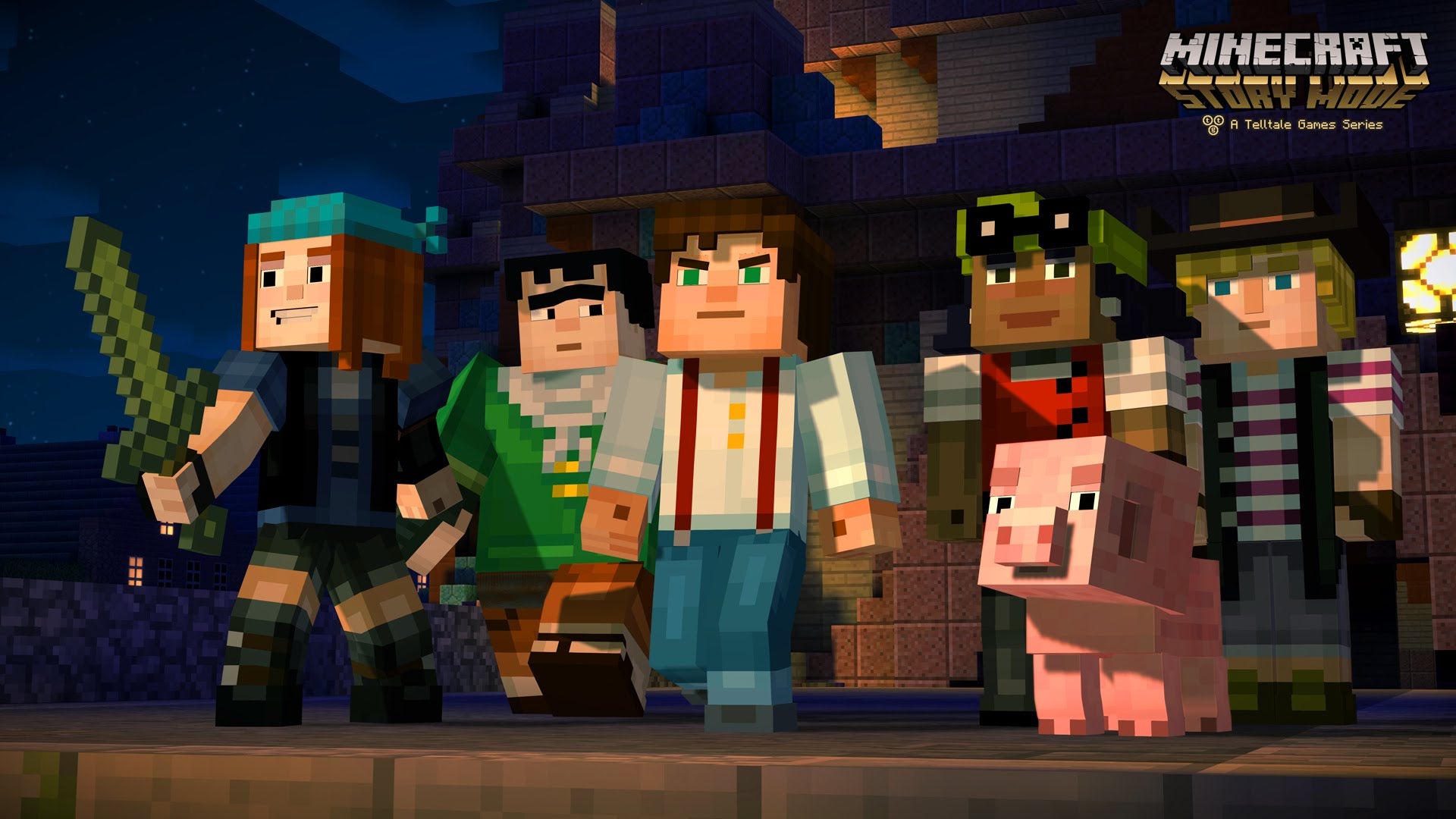 "And yet, there are things we can be doing with 7 Days going forward. Maybe we could look at different ways of integrating story into that universe, which our internal teams can help with. There are things we could do with that franchise that's more Telltale-like.
"On top of the stuff we've already announced for 2018, there will be more partner publishing projects throughout the rest of next year. Multiple titles coming from Telltale Publishing that look nothing like a Telltale game, play nothing like a Telltale game, but are games that Telltale love to play."
There's a risk this feature turns into a 'list of things Telltale is doing'. On top of publishing games, and Switch, and special videos, the firm is doing new IP ("It is still front of mind, but it is not on the front-facing calendar for 2018"), and it's concluding The Walking Dead ("We wanted fans to know that we're not going to go indefinitely, until you're tired of it and loses its meaning").
"There are so many different genres of storytelling that are underrepresented in games"
It has decided to bring back The Wolf Among Us ("Without the fan demand, without that positivity, it might not have happened. It certainly wouldn't be out this coming year.") And there's tinkering going on with VR ("We think it represents a fundamentally different way of experiencing what you might think of as Telltale content"), and experiments involving crowd-play using Microsoft's Mixer platform ("It has become this unique massively multiplayer story experience").
The fact is that Telltale is constantly doing stuff; it's surprising it managed to keep the summer update video to just 13 minutes.
"We are constantly shipping episodes and content," continues Stauffer. "We are always working. We don't do what other studios do. People look at us and say 'there's AAA and then there's Telltale', but frankly I think we are the AAA of episodic. In AAA you think about going to work on a game for three years and ship it in the fall. We are not built like that. Our DNA is to be more like a TV studio. We are an interactive HBO or an interactive Netflix."
Indeed, Telltale doesn't look at genre like other developers. It doesn't consider its games adventure titles, but rather 'horror' or 'family' or 'fantasy'... the sort of definitions used to describe films. When we asked if there's anything Telltale isn't doing (but would like to), it's that genre list Stauffer immediately looked at.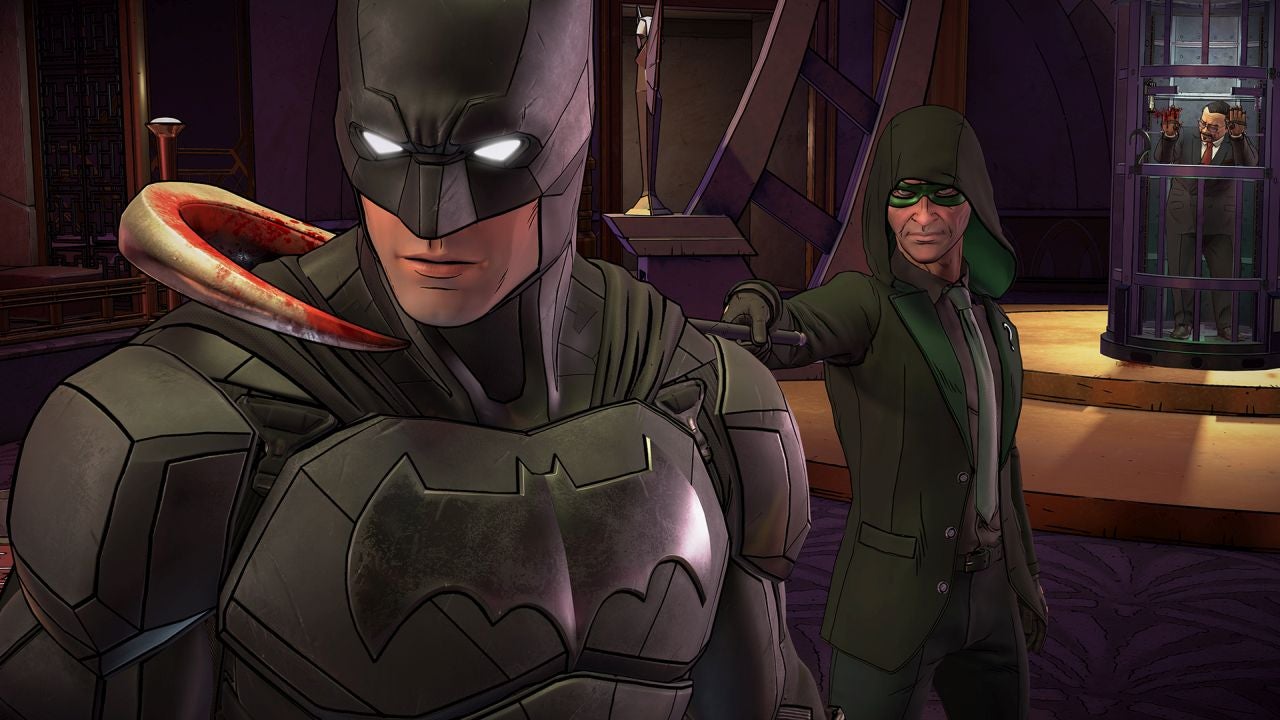 "So we have the neo-noir of The Wolf Among Us, apocalyptic drama of The Walking Dead, family adventure comedy of Minecraft, superhero action in Batman, epic fantasy with Game of Thrones," he says. "We have yet to really tackle a romantic comedy, something on the lighter side. Or even an adult drama, something like The Big Chill.
"There are so many different genres of storytelling that are underrepresented in games, and there's a lot of space that we have yet to tackle at Telltale. That's not to say that it's coming up next, but there are definitely genres like that that we would like to cross off the list someday. And there's always audiences for them, as well."
"The very nature of how we release our series could have changed by 2018"
Yet one of the fundamental things that we'll see from Telltale going forward is the change in how its games are played. The studio suffers the same issue that many developers face when creating iterative titles - the notion that its games are 'all the same'. Games like FIFA or the LEGO titles are updated and improved gradually over time, and changes are not always noticed by players.
Stauffer tells us that the 2018 line-up, including The Walking Dead Season 4 and The Wolf Among Us Season 2, will offer a change in the format that has made the studio famous - and not just in how the games are played.
"It's on our agenda for the next year to push our format forward with bigger, bolder changes than you're used to," he tells us. "You will see that evolve over the next few projects. We're committed to that. It's exciting to really have so many passionate creatives in the studio right now, thinking about how to push Telltale forward. And we have these three incredible franchises to evolve the format with."
He concludes: "There's nothing we can talk about yet, but it will be iterative. So you might see changes between episodes in current seasons. By the end of 2018, the format of a Telltale game could look fundamentally different from what it does now, even going down to how we release stuff.
"Right now we release five episodes at a time, piece-by-piece every four or six weeks. The very nature of how we release our series could have changed by 2018. The release structure of these two projects [Wolf Among Us and Walking Dead] could be very different to what we have for Batman.
"I can't commit to anything right now, but from format playability to release structure and cadence, we expect to see changes in all areas by the end of 2018."