Techland: 'Dead' Rising
CEO Pawel Marchewka explains how the compromises of Dead Island led to the triumph of Dying Light, and what that means for the company's future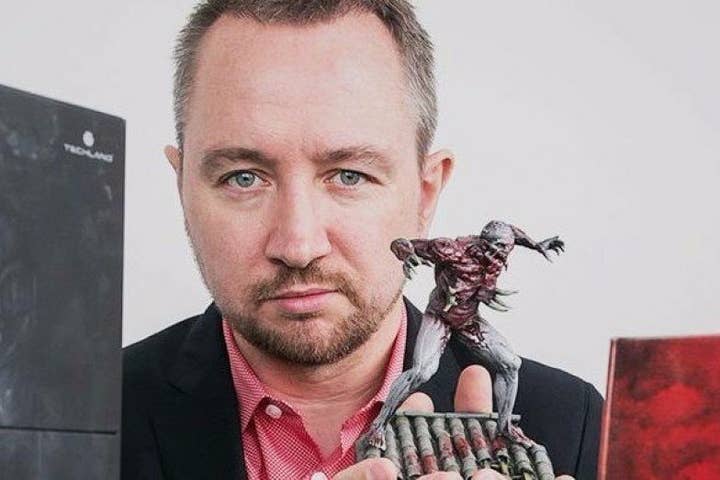 Last year was a pivotal moment for Poland's national games industry. CD Projekt continued its irresistible rise with The Witcher 3, stealing most of the headlines and Game of the Year awards in the process. And Techland released Dying Light, which raised the bar far beyond what it had achieved with Dead Island - an IP it created, but that Deep Silver owns - to become perhaps the best zombie game since Valve's Left 4 Dead.
Now, Dying Light has entertained more than 8 million players - a figure that clearly delights Techland CEO Pawel Marchewka, even if it doesn't quite surprise him. "We were counting on big numbers, because Dead Island was pretty popular," he says when we meet at Digital Dragons. "Dying Light is just so much the better game. We would have been surprised if it did worse than that."
If Dying Light eventually proved to be a victory for Techland, at first it looked very much like a defeat. The Dead Island franchise had achieved huge success from relatively humble beginnings, and after the first game and a standalone expansion, Dead Island: Riptide, there was no doubt that Deep Silver wanted a sequel. Ultimately, though, it decided to find a new studio to move the franchise forward: Yager Development, which was dropped from the project last year.
"The number of elements we would like to have in our control has just constantly increased over the last few projects"
"Being at the point we are now, looking back, it was a very good thing," Marchewka says of Deep Silver's choice to part ways with Techland. "At that moment we felt maybe it was a bad decision for us. We had just built a great IP. and then that IP was moved to somewhere else... It was a good thing, but we didn't know that yet."
Techland did know one thing, though: Dead Island wasn't the best zombie game it could make, thanks in no small part to the difference between its own ideas and those of its publisher. Marchewka points to the "acradey" and "exaggerated" tone of the two games on which it worked as an example of Deep Silver's influence. The spectacularly misjudged promotional statue for Riptide - a bloodied, disembodied female torso clad only in a bikini - was another.
The split from Deep Silver, Marchewka says, "allowed us to create what we wanted, without the influences and changes from the publisher." Techland's time on the Dead Island IP didn't sour its opinion of working with publishers, but it did add, "to the number of elements that we have to be careful with. We have to be in control, and the number of elements we would like to have in our control has just constantly increased over the last few projects."
Chief among them was the ability to communicate with its own players in each territory, something that Warner Bros. Interactive allowed as Dying Light's publisher. That direct relationship informed several key decisions that now seem integral to the game's eventual success: moving the release date from 2014 to the start of 2015, for example, or axing development of Xbox 360 and PlayStation 3 versions to concentrate on the new generation of consoles.
The fact that Dying Light reached 8 million players, Marchewka says, is a result of such choices. "That doesn't include illegal players," he adds, though it does include second-hand sales. "We know, roughly, how many more are playing [illegally], and it's a big number. It's a big number. We estimate it, safely, about half of that [8 million], additionally... Next time, if we do the marketing right, maybe they will buy it from us, and not steal it."
"We know, roughly, how many more are playing illegally, and it's a big number. It's a big number"
The Following, Dying Light's expansion pack, very much falls into line with this way of thinking. Though it was widely praised by critics and represented a substantial amount of new content, Techland gave it away for free to everyone who purchased Dying Light's season pass. "Those people would probably be the first to buy it, but we wanted to give it away as a thanks for their early support," Marchewka says. "The numbers were good and we were happy - so why not? If they enjoy it and it makes them happy, maybe they will continue to buy the Dying Light brand in the future... Exceeding expectations is the way to do it with your original game, so that should be the way to do it with the DLC."
Techland has two AAA projects currently in development - one of which is a new IP - and it recently launched a publishing division. Marchewka expects to hire 100 new employees before the end of 2016, despite the studio already being larger than he ever imagined it would become. "I'm saying 100 people more because we need it," he says, "so probably when we're 500 people we'll still be looking for another 100."
However much more Techland grows, though, its future will be defined by a greater degree of independence and control. "I think we will go in the direction of publishing ourselves. Obviously we need distributors in different territories, but the PR and marketing is definitely something we would like to control; to make sure every single aspect is in the direction the product is going; to make sure that the communication with the players is honest."