Team17 unveils MetaWorms NFTs
Developer teams up with Reality Gaming Group to create licensed digital collectibles inspired by Worms franchise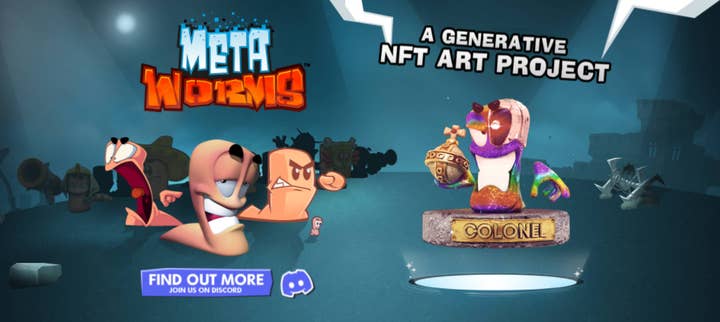 Team17 is set to launch a series of limited edition NFT collectibles based on the long-running Worms series.
The MetaWorms collection will consist of unique, computer-generated artwork, which will be sold and protected on the blockchain with support from Reality Gaming Group.
The company utilises its own "side chain" of the Ethereum mainnet, which allows for reductions to the amount of energy used to generate unique NFTs.
Team17 has also pledged to donate a cut of the proceeds to Coin 4 Planet, an initiative that supports multiple sustainability efforts. The developer has chosen to donate specifically to its Refeed Farms plan, which supports food waste-processing worm beds.
"Worms remains an iconic franchise in global gaming with tens of millions of fans around the world, so we're really excited and proud to announce our partnership with Reality Gaming Group ahead of the release of highly limited edition artwork NFTs later this year," said Team17 head of publishing Harley Homewood.
Earlier this month, Team17 acquired developer Astragon for $86 million, with an eye to expand its non-violent games offering. It also picked up indie publisher The Label at the start of the year, as well as the Hell Let Loose IP, in two deals that exceeded $100 million.