Tate Multimedia on rebooting Kao, and the gentle art of nostalgia
Polish developer discusses the return of its crowning platformer, and sating old and new fans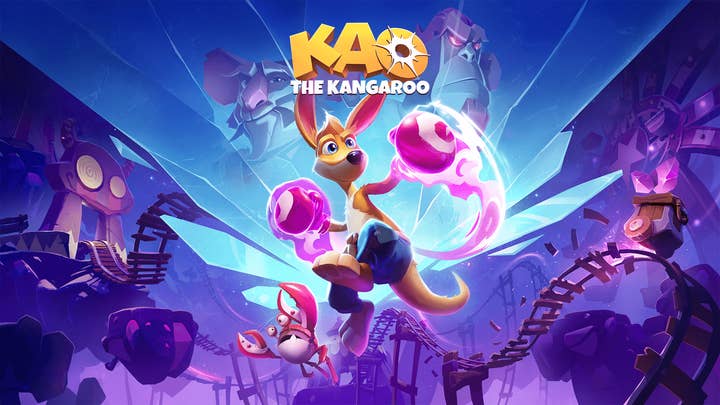 The age of platforming games has seen a resurgence in recent years, with some of the biggest mascots of the era making long-awaited returns to recent console generations.
One such IP lost to time as the platforming era dwindled was Kao The Kangaroo, a charming adventure title from Polish studio Tate Multimedia. Kao made his debut in 2000 on PC, and later arrived on the Dreamcast, the least popular of two consoles battling for platforming prominence at the time.
Kao did well enough to receive a couple of sequels; Kao The Kangaroo: Round 2 released in 2003, this time making it onto PlayStation and Xbox, and Kao the Kangaroo: Mystery of the Volcano, which was released in 2005 on PC.
Tate hasn't been sitting on its hands since then. The studio has dabbled in other areas, notably racing titles Urban Trial Freestyle released in 2013, and Steel Rats, released in 2018.
But Kao's fan base remained, and even after 15 years, remained vocal about their want to see the return of the marmalade-coloured marsupial.
Now, 17 years later, Tate is primed to release a reboot of the Kao series. A fully reimagined game from the ground up and resembling remakes of its ilk, Kao 2022 promises something that both new and returning fans can enjoy.
"We realised that there's still a fan base that is constantly posting something about the old games," Tate Multimedia head of publishing Kaja Borówko tells GamesIndustry.biz. "Back in the day, around 2000, there was no social media and there were no community related activities. So as developers, we were not aware of the impact of the game back then. But in recent days, we've seen through all that available media that there's still interest, and that Tate was still associated with this title."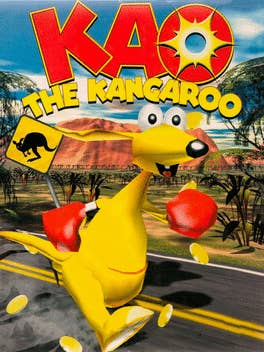 Head of development Wojtek Bilinski adds that the YouTube videos they've seen calling for a Kao return are all fairly recent.
"The whole discussion about Kao started around three years ago," he says. "And those videos were from a couple of months before, and they had between 200,000 and 300,000 views."
Borówko also notes that there were numerous social accounts created by fans as part of an initiative to bring Kao back. It was this movement that alerted Tate to the fact that Kao's fanbase is alive and well somewhere, despite the decline of the platforming era years prior. Kao isn't the only game that has had renewed interest, with nostalgia being big business in recent years.
After noticing the renewed interest in the Kao IP, Tate re-released the original Kao games on PC.
"We were like, 'Okay, so let's do something for the community that is nice and warm'," Borówko says. "So we brought Kao 2 to Steam, the second episode of the original series."
"We were really surprised by how many downloads there were and the positive reaction, so we started to think about a new game. I think enough time has passed for people to start looking back on those games with nostalgia, so the positive feelings associated with it contributed as well."
Bringing back a classic IP is always a balancing act; it needs to be faithful to the original in a way that old fans can relate to, while implementing modern design and gameplay elements that players have come to expect.
"We decided to firstly update Kao the character to change his visual look, and there were many trials and errors with that," Bilinski explains. "The new Kao looks really good next to the old Kao. So it was a good change."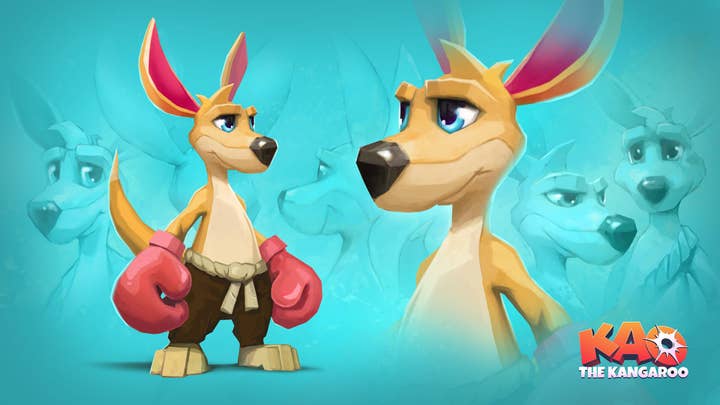 The team also wanted to modernise the graphics to bring it in line with today's visual expectations, while keeping its classic feel. The new Kao will also introduce more combat compared to previous instalments, while keeping the traditional platforming elements that old players love.
"There are different platformers that focus more on adventure, some focus on arcade experience, Kao was always a little bit about the story, a little bit about jumping and platforming, so we wanted to keep it the same."
Borówko adds that the story element of Kao is something that the team wanted to build on in this upcoming reboot, but highlights that the team worked to balance between creating a game aimed at kids, and something that would challenge its older fanbase.
"The people who are nostalgic about Kao are already grown up and ideally, they would like a game that is also challenging for them now," Borówko says. "But we still want to appeal to a young audience, because that's what the game initially is, and we want to keep this family friendly vibe.
"The people who are nostalgic about Kao are already grown up and ideally, they would like a game that is also challenging for them now"

Kaja Borówko
"The storyline is going to be a nice addition for the old fans because it's a completely different take on the story and on the character. It's much deeper than it used to be."
While handfuls of older IPs have seen remakes of their crowning titles -- for example, Toy's For Bob's remake of the original Spyro trilogy, and Vicarious Visions' Crash Bandicoot remakes -- the question that remains is whether nostalgia has a shelf life. Following the release of those two titles, the characters have mostly been pocketed since, and Toys for Bob has pivoted to support Call of Duty development under Activision.
Tate has big plans to continue the Kao series beyond this reboot. The studio went through several prototypes to find the game that the reboot turned into, which got the team thinking about other ideas to implement into further Kao games.
"We were also thinking about a remake of the third Kao game, as well as a more advanced game with a much older Kao and a bigger emphasis on combat," Borówko tells us. "So after all those trial trials, we hope that there is a place to really reboot the series, this is where we keep calling it a reboot.
"We have a new story, we have new characters, and we also put a lot of emphasis on those aspects because now you can add DLCs and expand not only the gameplay, but also the story and the content of the game."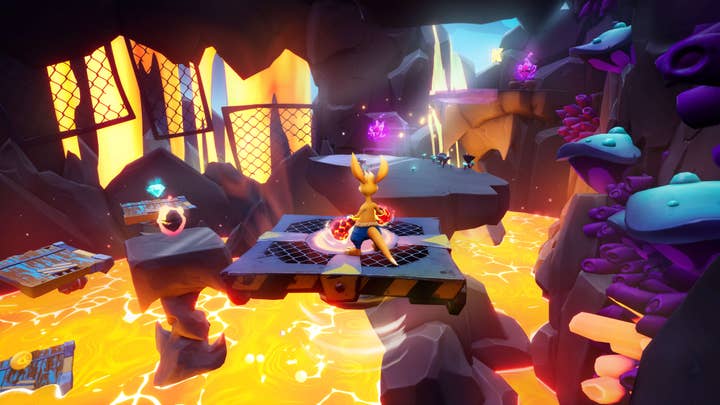 Bilinski adds that the team now has a visual 'Bible' for the Kao franchise moving forward, filled with characters and ideas to expand the world.
"So this is how you build an IP --you just enlarge the environment, you don't change it from game to game."
"Our challenge is to try to make Kao a character that people would like to come back to"

Kaja Borówko
Borówko also notes that similar games to Kao have started with the "refreshment zone" of rebooting a series, and have gone on to see more instalments. Kao is not yet among the bigger mascots of platforming, which the company admits, but it has aims to propel Kao into that crowd.
"I think this is our biggest challenge because if you have a known worldwide IP, you can have a new game every year with characters that are internationally famous and recognised," Borówko says. "So our challenge is to try to make Kao a character that people would like to come back to.
"Some people feel like this already about Kao, but it's not such a big IP yet."
While Tate has big ambitions for Kao going forward, it also recognises that those ambitions need to be fine tuned to the scale of the studio itself. It's also built on love; many people that are working on Kao grew up with the series.
"We are not a big studio, and we need to adjust everything to our scale," Borówko tells us. So we appreciate every honest and emotional effort, and support.
"Many people from the team right now who work are former Kao players, so they were very excited to work on the game," Borówko adds. "And we also had some people who we hired from the community, just because they wanted to work on Kao, because this is their childhood game and it's very important to them."