Talking Shop: Assassin's Creed IV's Senior Public Relations Manager
We chat with Ubisoft's Stone Chin about what it takes to be a great PR manager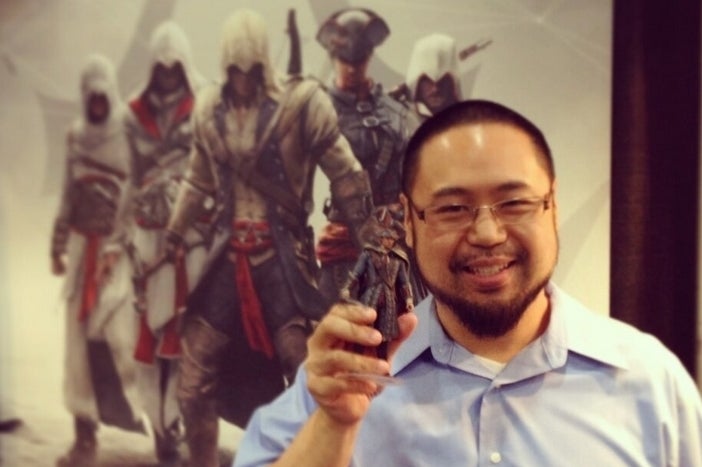 Every Wednesday and Friday, GamesIndustry International sits down with another member of the industry to talk about what they do. Today, we're talking to Ubisoft senior public relations manager Stone Chin. In addition to having the coolest name around, Chin handles Ubisoft's Assassin's Creed brand and all related public relations. If you thought the trailers for Assassin's Creed III made the game look amazing, Chin was responsible for getting those trailers in front of your eyes. He's currently handling the PR for this year's Assassin's Creed entry: the pirate-themed Assassin's Creed IV: Black Flag.
Assassin's Creed IV: Black Flag is coming out for PlayStation 3, Xbox 360, Wii U, and PC on October 29, 2013. A PlayStation 4 release has also been announced, but no release date was given.
Marketing and public relations have been Chin's passion for a long time, and he got his start while still in college as an intern at Edelman. His love of video games met his passion for public relations and the rest was history.
"I interned my senior year at Edelman and at the time, the agency was looking for staff to work on their Microsoft SideWinder account. I was a gamer, so my would-be manager took a chance on me and I've managed to survive all these years," Chin explained. "After Edelman, I went in-house and joined Microsoft to work on Xbox. During that time, I networked with a lot of publishers. When I decided on a fresh start after so many years of working on Microsoft business and living in Seattle, there were a few publishers with open opportunities. I decided to join Ubisoft for the chance to work with their creative portfolio and move to San Francisco."
As a senior public relations manager at Ubisoft, Chin said his overall duties involve "telling stories about Ubisoft games" through media relations, events, and other promotions. He drafts the entire public relations campaign for any title under his watch "from announcement to beyond launch." Chin also manages his team, which handles the considerable task of promoting one of Ubisoft's largest titles.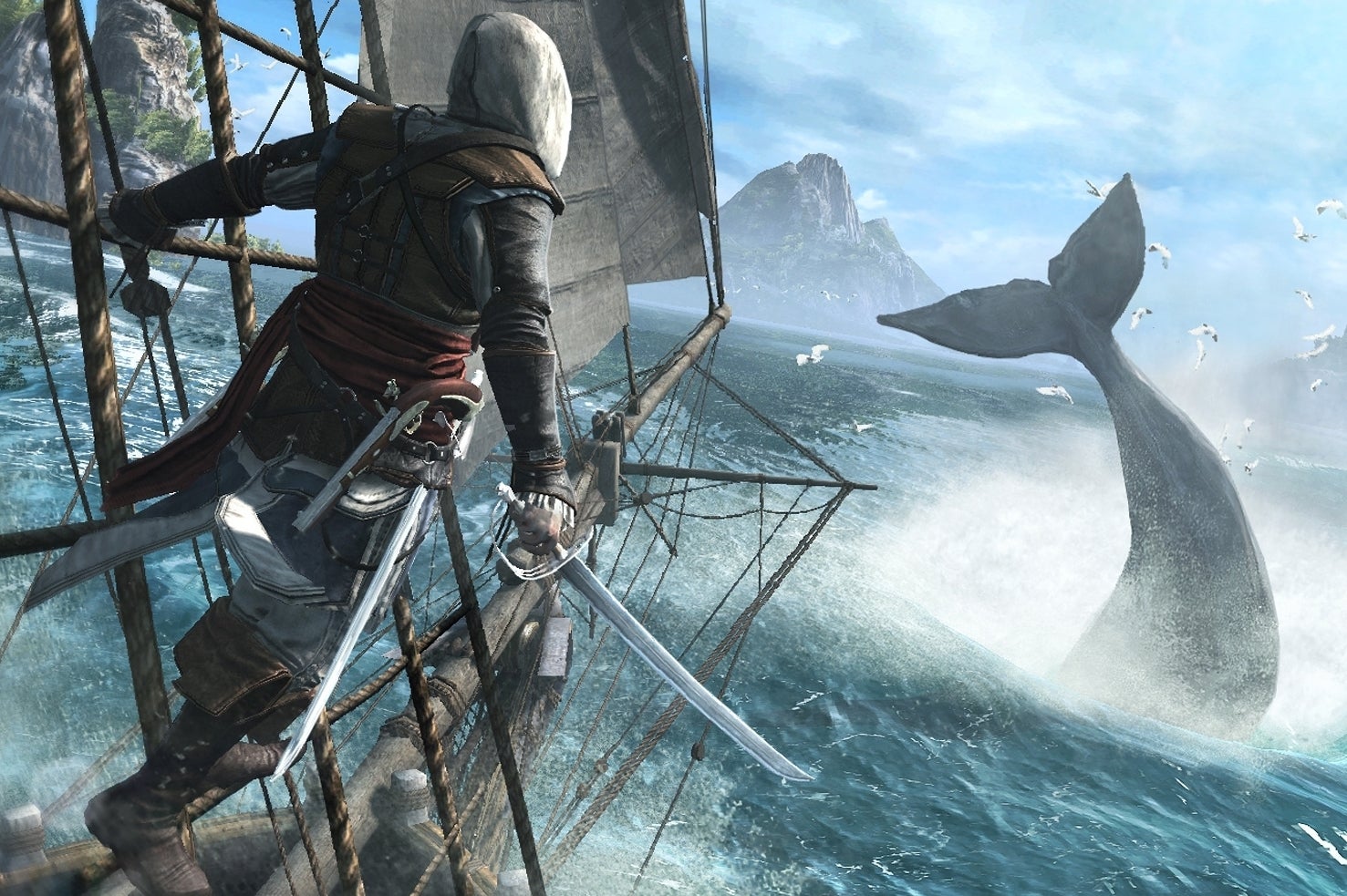 We asked Chin how a public relations manager deals with being handed a poor title or product, and while he said that has never happened to him, he thinks a good PR manager should be prepared to present the best side of their product.
"I've been fortunate enough in my career to largely avoid working on something I don't believe in. It helps that I'm in the video games industry. It's video games! Working in this industry is expected to be fun," he said. "You always want to be able to see what is great about your product, understand who the audience is, and find the right message that resonates with the audience."
When a game launch is on the horizon, Chin said the campaign is everything. While the campaign is running, he noted that there's "never an average day" and it's paramount to work with your team and other marketing aspects within your company to ensure a clear message.
"It's always more impactful when all the marketing levers work together. The companies I've worked with have been really fantastic about letting me brainstorm and execute out of the box ideas; these are even more exciting and impactful when other divisions get behind the idea," he said.
"At the end of the day, as both a PR person and as a consumer, I want a clear, concise message."
While some believe the idea of developers being 'on message' means that honesty takes a backseat, Chin said that the two concepts are not "mutually exclusive."
"I've worked with plenty of developers who are free-wheeling and still able to convey a good, strong message. At the end of the day, as both a PR person and as a consumer, I want a clear, concise message," Chin said.
Sometimes a campaign can go off the rails due to leaks. Assets for Assassin's Creed IV: Black Flag were leaked on the internet a few days ahead of the embargo date for the press previews. Many members in the media reported on the leaks as rumors, despite knowing the full veracity of the information. Chin said that handling leaks "varies from situation to situation" depending on the needs of your campaign and a "large number of factors." In the end, Chin stuck to the original embargo date for the Assassin's Creed IV: Black Flag announcement.
Sales may be the final arbiter of a successful game launch, but Chin said that public relations success is measured in the conversation surrounding a title. Being able to present the best side of a title worked on by numerous developers - Assassin's Creed IV: Black Flag is being developed by eight Ubisoft studios in concert - should be important to a public relations manager, according to Chin.
"Success is driven by how much people are talking about our games, the tone of the conversations, what stories are being told about our games, and how my efforts support the other marketing and developer branches," he explained.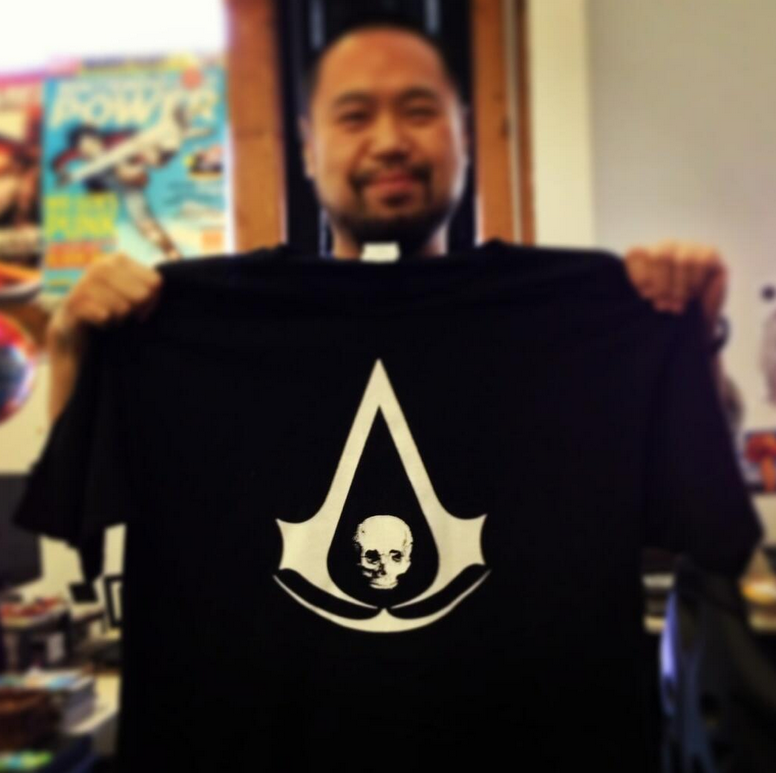 "By the time we hit launch, I have spent considerable time getting to know the developers and in many cases, we've become good friends. I am privileged to see how much personal sacrifice - blood and sweat - that they've poured into their game and I want to see that hard work acknowledged and rewarded. Reviews matter, but I try not to take it personally."
As the public relations lead on a global launch title made by Ubisoft studios around the world, Chin joked that he's "doing okay" with his mileage plan. When asked about his travel equipment and office workspace, Chin said that he travels with "a lightweight laptop for travel, my phone, a headset for those long conference calls, and a trusty Moleskin notebook."
"You can always tell where I am during a campaign by how messy my workspace is, but usually I prefer it clean and organized, with an assortment of nerd swag I've acquired over the years," he explained. "I'm looking at [Assassin's Creed III protagonist Connor], Green Lantern, Doctor Doom and Spider-Man right now. There's a tomahawk in my desk, too, for close encounters."
"We are at a juncture where social media is a fundamental component of PR."
For young public relations hopefuls, Chin said that agency experience and a clear understanding of social media are key to getting in on the ground floor these days.
"It's important to have agency experience. I've seen some good PR people without agency experience, but there are so many fundamental PR skills that you have a chance to hone, not the least of which is simple media relations," he said. "We are at a juncture where social media is a fundamental component of PR."
He also says that aspiring PR students should "plan informational interviews" with other public relations professionals.
"It's a great way to not only to learn more about the different facets of PR, but also to network and get your name out there."
Those looking to get into the industry can take a look at GamesIndustry International's Jobs Board.