Take-Two's Zelnick says the industry's pandemic boost is permanent
Publisher's CEO talks about what will keep new gamers around after COVID-19, bringing core franchises to mobile, and why he's not worried about the outcome of Epic v. Apple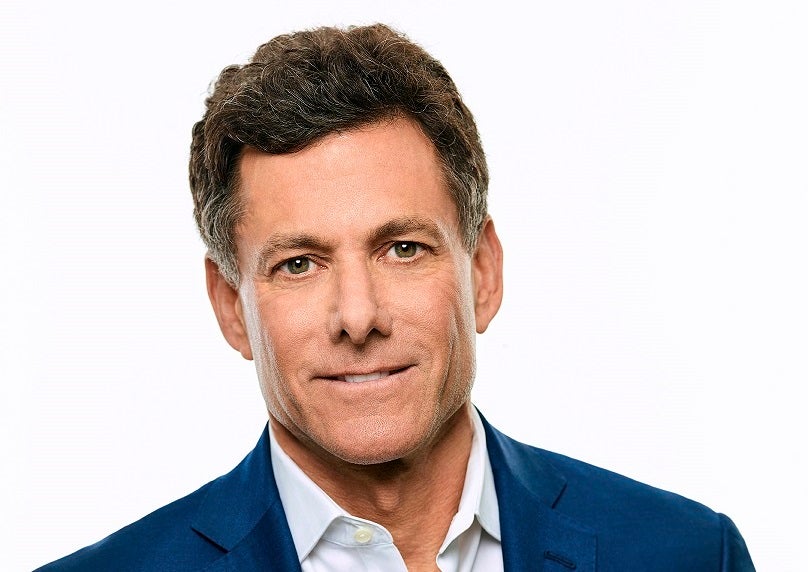 During Take-Two's year-end earnings report this week, the publisher said that the pandemic "initiated a transformational shift in entertainment consumption" that would lead to a larger addressable market for all game makers going forward.
Speaking with GamesIndustry.biz this week, Take-Two chairman and CEO Strauss Zelnick goes into a little more detail about what that meant.
"Interactive entertainment is now the number one entertainment vertical in terms of revenue, and I guess people still don't fully realize that," Zelnick says. "And a good deal of that growth was driven by people either discovering or rediscovering interactive entertainment and its social aspects during the pandemic. And what we've found is that while certain trends should be expected to moderate, that shift is permanent."
A key part of why Take-Two believes that shift is permanent has to do with the increasingly social aspects of popular games.
"Interactive entertainment is now the number one entertainment vertical in terms of revenue, and I guess people still don't fully realize that"
"As people discover and rediscover interactive entertainment, they realize we -- and our competitors -- offer incredible graphics, great stories, great characters, great gameplay," Zelnick says. "And at the same time, while you're playing, you can hang out with your friends all around the world. You can create new friends and be part of new or existing communities. You can have shared experiences. You can talk to each other. You can chat in the chat clients.
"We as consumers, all of us enjoy shared entertainment experiences. That's why we watch movies together, and TV shows together. It's why we go to theme parks together. We're not looking for a solitary experience, and interactive entertainment is the definition of a shared experience, particularly with what technology allows us to do today."
Beyond leaning into social aspects of games, publishers have increasingly been interested in extending their popular brands into new areas. Activision's Call of Duty franchise has been a particularly successful example of this with Call of Duty Mobile and the free-to-play Call of Duty Warzone, and Ubisoft has indicated it plans to follow suit, starting with the free-to-play The Division: Heartland.
Take-Two has edged toward that strategy of parallel free-to-play and premium products for major brands, with Grand Theft Auto Online being free on PS5 later this year and Red Dead Online selling as a less-expensive, standalone version. But it hasn't jumped fully into the trend.
"Obviously Activision's had great success with Call of Duty Mobile, and we admire that," Zelnick says. "We have yet to take any of our core IPs and bring them to mobile in that way. I'm not saying we won't; we just haven't done it yet."
Zelnick says that the biggest hits in the mobile space are native to the platform. That's been true within Take-Two's own catalog, with Zelnick mentioning Monster Legends, Two Dots, and Dragon City as examples. (The company has also ported a number of older titles like Grand Theft Auto: San Andreas and XCOM: Enemy Within to mobile.)
"We tend not to worry about cannibalization, but the market in China is very, very different than in the rest of the world"
"Over time, I would expect some of our IP will find its way to a mobile iteration," Zelnick adds. "We'll announce that when the time comes."
But that's just mobile. Curious about the idea of free-to-play and premium console or PC games offering similar experiences and running side-by-side, we ask about the free-to-play NBA 2K Online and whether there's any interest in bringing a version of it to the West.
"That's a title developed for the Asian marketplace, and it's succeeding mightily there with 52 million registered users," Zelnick says: adding, "It continues to perform extraordinarily well. We tend not to worry about cannibalization, but the market in China is very, very different than in the rest of the world. In the rest of the world, we can sell a core, immersive release for which we charge. In China, we have a free-to-play title."
As for how the company's mobile business and user acquisition efforts have been impacted by Apple's new rules requiring apps to get users consent to track them for advertising purposes, Zelnick says Take-Two hasn't seen any impact yet, but cautioned it's still early days since the change and allowed for the potential that could change.
Finally, we ask Zelnick about the legal battle between Take-Two platform partners Epic Games and Apple, where the Fortnite maker has levied antitrust charges against Apple for its App Store policies, including the 30% share of revenue it demands from Fortnite in-game purchases made on iOS.
The judge in the case has warned that a ruling would have the potential to upend console gaming ecosystems, but Zelnick says he's not really concerned about the outcome.
"We certainly don't think take rates are going to get any worse from our point of view," Zelnick says. "As the market opens up and broadens, one has to expect the take rates on the part of distribution partners will decline.
"We value our distribution partners. However, the market is opening up. We are direct-to-consumer, as are our competitors. There are numerous ways to get to market, and we like to meet consumers where they are. My prediction is one way or another, where this lands is with lower take rates. And that will benefit companies like ours, as it should. We create the material."