Take-Two: "Unwavering quality" put ahead of short-term income
We analyze the fiscal 2012 earnings call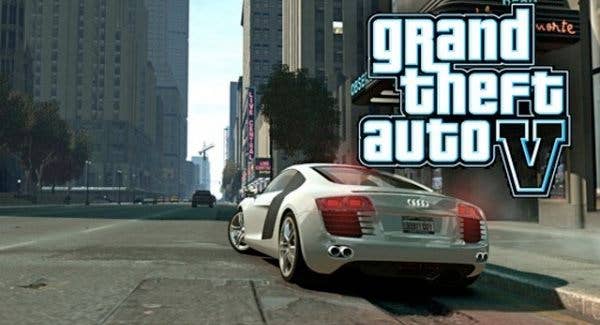 Take-Two Interactive announced its fiscal fourth quarter and full year results for FY 2012 earlier today. On the earnings call that followed, CFO Lainie Goldstein blamed the 27 percent drop in revenues on a tough comparison with the blockbuster Red Dead Redemption from last year.
"The decrease is primarily due to the tremendously successful release of Red Dead Redemption in FY 2011," Goldstein said. "The strongest contributors to revenue were the releases of LA Noire, NBA 2K12, and Duke Nukem Forever." You know it's a tough year when Duke Nukem Forever is listed as one of your top revenue contributors.
"For the full year we expect revenue to more than double to a range of $1.75 billion to $1.85 billion"

CFO Lainie Goldstein
CEO Strauss Zelnick, in his opening remarks, said the following: "We're actively investing in both our core console and PC businesses, as well as in offerings for online and mobile platforms. During fiscal 2012 we made significant progress in our creative, operational, and strategic objectives, but we didn't achieve our revenue and profit goals. Our financial results for the year were affected by our decision to postpone the release of several titles in order to allow for additional development time. We believe that this unwavering commitment to quality is the right approach for maximizing shareholder value, even though income may be occasionally deferred in the short term."
This is making the best of a difficult situation. Essentially, several key games were running late in development, and therefore weren't able to ship in the fiscal year. Take-Two is dependent on the performance of a a handful of titles, and when you lose one or two, you're going to take a hit. Combine that with the generally rough software market that all the traditional video game publishers are experiencing, and you're going to have a bad year. The best spin to put on that is that the games have been delayed because of your "unwavering commitment to quality." You can bet, though, that management was not quite as cool and collected when talking to the development teams who are running late.
CFO Goldstein moved on to the good news. "For the full year we expect revenue to more than double to a range of $1.75 billion to $1.85 billion." That's no doubt reflective of GTA V; at least, that's what everyone has to be thinking when you see revenue more than double. Goldstein continued: "While we expect to report a net loss in the first quarter, based on our current outlook we expect to be profitable on a non-GAAP basis in each of the three remaining quarters of the year."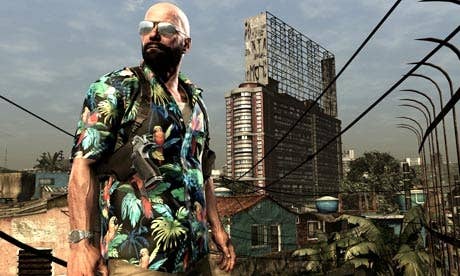 They expect the first quarter (which we are already nearing the end of) to show a loss, which is not surprising since Max Payne 3 is the only major release in the quarter. The game's done very well, with an estimated 3 million units sold in, and Take-Two has a very extensive lineup of DLC coming to hopefully fully capitalize on the game's sales success. You do have to wonder if there's a point at which there is too much DLC; Take-Two seems to be searching for that point, with no less than 5 pieces of DLC for Max Payne 3 scheduled for the summer and an additional two in the fall.
"Our fiscal 2013 earnings outlook includes the negative impact from a one-time payment of $15 million which is expected to be recorded in June in G&A expense," Goldstein noted. Later in the call, an analyst asked for more detail about that one time payment, but apparently it is under a confidentiality agreement related to a contract and is not expected to recur. That probably indicates a legal settlement of some sort. Nothing to see here, move along.
Goldstein wrapped it up: "Our expected revenue assumes the on-time release of the titles we have announced to date, as well as other titles yet to be announced for release during fiscal 2013." Take-Two expects roughly 60 percent of its revenue to come from Rockstar, and 40 percent from 2K games, with the source of the revenue to be half from United States and half from the rest of the world.
Arvind Bhatia of Sterne Agee wondered how much Take-Two is preparing for the next generation of consoles: Zelnick was adroit in avoiding the specifics while pointing out how well Take-Two is positioned for the future. "You're right to ask the question, because those transitions can create challenges for certain companies and create opportunities for others. Typically the companies that are best positioned through the hardware transitions have been those with strong technology, strong owned intellectual property, top talent, and strong balance sheets. We think that describes us and doesn't describe too many of our competitors. It will be a challenge for us; frankly, we see it as an enormous opportunity and we expect to be at the front of the line when the time comes."
"We are incredibly bullish on tablets"

CEO Strauss Zelnick
Zelnick was not kind to the competition when he addressed the tough retail environment of the last quarter. "In terms of the retail environment in the US, what I think we've seen in the last quarter has been a dearth of high-quality releases. Our strategy has been a limited number of the highest quality releases." True enough, but you probably would prefer that the releases would be limited by choice rather than by software development taking longer than expected. And of course, he's completely ignoring Duke Nukem Forever.
One analyst, Justin Post of BofA/Merrill Lynch, noted that Rockstar has had title slippage in the past, and that since Rockstar is responsible for some $1.1 billion of Take-Two's projected revenue for FY 2013, this could be a problem. "What gives you confidence that Rockstar titles will indeed make the year and you won't have to lower numbers this year as we work through it?," Post asked. Zelnick replied, "This past year we've acknowledged that the financial results were negatively affected by slippage, and obviously titles that slipped last year are farther along in their development cycles. We feel quite confident about our upcoming release schedule, not just Rockstar's release schedule but 2K as well."
Daniel Ernst with Hudson Square Research asked if we're getting to the point where you can take a AAA experience and create it for mobile platforms. "We are incredibly bullish on tablets because we believe tablets will be ubiquitous in the coming years; we've been saying that for several years pretty loudly," Zelnick said.
"The processing power is approaching a desktop PC, the screen is great; add a controller and a pair of headphones and you're all set," he continued. "The business model remains to be seen; there's a lot of work that needs to be done on the business model, because it's hard to discover content for the platforms and it has to become seamless. And you don't want to count out the consoles, because consoles a couple of decades ago relied on the fact that they were much better game platforms than PCs. Today PCs are terrifically good game platforms, yet the lion's share of high-end AAA content is made available and sold through the consoles. So I don't mean to count them out at all. The tablets I think will give us a terrific opportunity."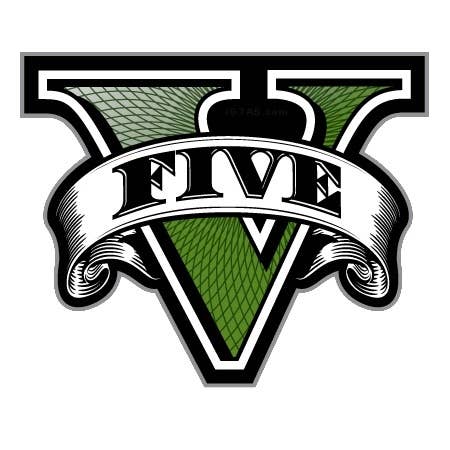 Eric Handler with MKM Partners noted that the projections Take-Two provided show a loss for the first quarter of FY 2013, and then such a strong performance in the rest of the year that sales will be double those of 2012. "I can't get there unless I assume there's GTA V," noted Handler. "Am I thinking about this correctly or is there something else there that allows you to get there without Grand Theft Auto?"
Zelnick wasn't about to divulge anything more. "We've announced that Grand Theft Auto V is in full development, we haven't announced a release date yet. What we have said about the year is that we have some titles we expect to release that are not announced yet, and we have a terrific slate coming up." That's essentially saying that Take-Two hopes and expects GTA V will ship with FY 2013, and in fact has based their financial projections on that, but is still not quite confident enough to say so outright. Given how Rockstar has moved products out in the past, that's probably prudent.
"What gives you confidence that Rockstar titles will indeed make the year and you won't have to lower numbers this year as we work through it?"

Justin Post, analyst
Overall Take-Two has, like other major publishers, not had a great year and is looking for better results in the next 12 months. Like its rivals, Take-Two is investing in digital products and increasing revenue from that area, but doesn't see it as the core of their business. Take-Two is looking for a strong product lineup to make its numbers shine, and that really comes down to when exactly Grand Theft Auto V ships. If the company can make it appear early enough in FY 2013 (ideally, before the holiday season), the year will be great. If GTA V slips beyond March 31 of 2013, the year will be bad. The fact that Take-Two is not yet ready to announce a GTA V ship date may mean that they are saving the announcement to make a splash at E3... or it may mean that they still aren't that sure when it will be ready.