Take-Two loses over $107 million in fiscal 2012
And fiscal '13 off to a nice start with Max Payne 3 shipping 3 million copies in its first week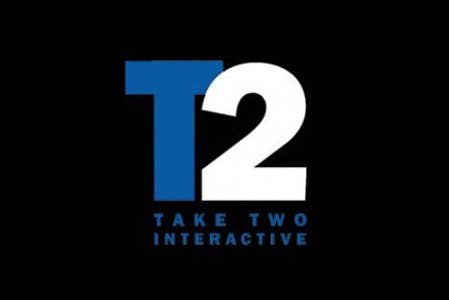 Take-Two Interactive has announced its fourth quarter and full-year results for the period ended on March 31, 2012. Results were in line with expectations, revealing a substantial loss and dip in revenues in a year without Grand Theft Auto.
Fourth quarter revenue fell from $182.3 million to $148.1 million, while net loss amounted to $66.0 million, as compared with profit of $22.4 million a year ago when the company benefited from the blockbuster success of Red Dead Redemption. For the full year, net revenue came to $825.8 million (down from $1.14 billion) while net loss totaled $107.7 million (compared to profit of $53.8 million in fiscal 2011).
The bottom line is that while LA Noire was a hit, the company really could have used some successes on the level of Red Dead Redemption and GTA. Aside from LA Noire, sales of NBA 2K12 and catalog sales of the GTA franchise boosted the bottom line. In addition, digital content accounted for 13 percent of net revenue, up slightly from 9 percent in fiscal year 2011; the top drivers in digital were offerings for the Grand Theft Auto franchise, Red Dead Redemption, the Sid Meier's Civilization franchise, Borderlands and LA Noire.
"Fiscal 2012 was a year of creative, operational and strategic achievement by our Company," said Strauss Zelnick, Chairman and CEO of Take-Two. "We delivered groundbreaking titles, including L.A. Noire and NBA 2K12, which set new standards for excellence; grew our revenue from digitally delivered content and mobile offerings; made substantial progress on our online gaming initiatives; and bolstered our already strong liquidity through a convertible notes offering."
"While our financial results were disappointing, the decisions we made position Take-Two for growth and profitability both this year and over the long-term."
"Fiscal 2013 kicked off with the successful launch of Max Payne 3, which received outstanding reviews and promises to be another hit for Rockstar Games. We have a fantastic lineup of upcoming releases for the balance of the year and the strongest development pipeline in the Company's history."
Take-Two noted that Max Payne 3 has already shipped 3 million copies, and the current fiscal year should please investors with a solid lineup that many expect will include GTA V. Other games planned for this fiscal year include BioShock Infinite, XCOM: Enemy Unknown, Borderlands 2, and Sid Meier's Civilization V: Gods & Kings (an expansion pack).
For the 2013 fiscal year ending next March, Take-Two's provided guidance of $1.75 to $1.85 billion in revenue and $2.00 to $2.25 in earnings per share.