Take-Two plays the waiting game with mobile
Strauss Zelnick on Wii U, Oculus Rift, and what happens with Rod Fergusson's Bay Area studio now that he's jumped ship to Microsoft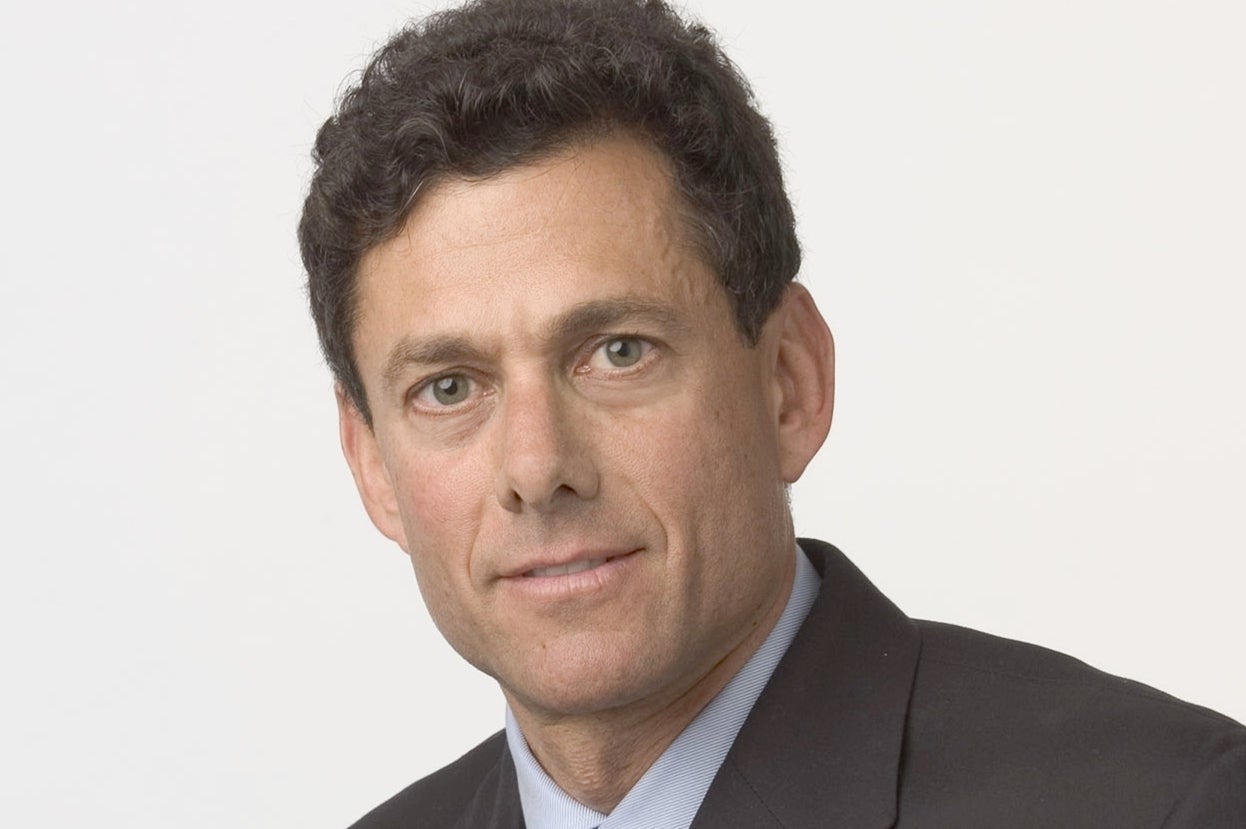 While many video game publishers are racing to embrace the mobile world - and seeing some significant earnings in the process - Take-Two Interactive Software CEO Strauss Zelnick is moving cautiously.
There's certainly potential in the market, he concedes - but, so far, the hardware isn't where it needs to be to be a proper showcase for the company's games. And he'd rather wait than make compromises.
"As tablets become more powerful, I am of the view that they'll be a wonderful gaming platform - but they're not quite there yet," Zelnick tells GamesIndustry International.
The experience Zelnick has in mind has already been showcased a few times. Older Grand Theft Auto games have been ported over - and last year, the company transferred XCOM: Enemy Unknown to the mobile world.
"As tablets become more powerful, I am of the view that they'll be a wonderful gaming platform - but they're not quite there yet"
XCOM was notable in that it wasn't a drastically altered adaptation of the game, but rather a complete transfer of the PC and console experience to a mobile device. The game garnered great reviews and was able to command a premium price - and that's what Zelnick wants to do with other titles in the company's current catalog.
"We don't differentiate between mobile and not mobile," he says. "As long as we can distribute a game in a high-quality version - and as long as the consumer wants to interact - we're happy to be there. ... We're not a platform company. We're a content company."
When it comes to newer platforms - specifically, the Xbox One and PlayStation 4 - Take-Two is pretty happy, though. While the company has only put out one game for the systems (NBA 2K14), sales were strong and Zelnick says he's "thrilled with how the new consoles have sold so far".
At present, Take-Two has more than 10 games in development for next generation systems - but it's not saying much more than that. Evolve, WWE and the next NBA2K are announced, but otherwise, the company's pipeline is a mystery.
That extends to its crown jewel as well. Despite plenty of speculation, Zelnick wouldn't address whispers about a PC or next-gen version of Grand Theft Auto V. And he knows how much that agitates fans and investors.
"It's really important that we have our labels make the marketing announcements," he says. "I know there's a good deal of heartburn among the financial press that I don't give more color. It's not for wanting to be coy, though."
What's unlikely is that many - if any - of those games will make it to the Wii U. Zelnick has never been a vocal cheerleader for Nintendo, noting that the Kyoto-based company's mission and Take-Two's games don't mesh well. But with the Wii U floundering in the market, there's less incentive to consider the system.
"We haven't talked about specific titles in development, but we've said our strategy is to meet consumers where they are," he says. "If they're buying hardware, we'll be there with software. That said, we make these really big, AAA titles that work on some platforms, but not others."
"Oculus Rift was a big smash and wonder at CES - and our folks were very impressed with it"
The hesitation to commit to the Wii U shouldn't be misunderstood as a reluctance to branch into new areas. Zelnick notes that the Oculus Rift is a device the company is keeping a close eye on, even if it hasn't made any formal announcements regarding software for the device.
While Zelnick hasn't personally had a chance to test the hardware (something that's not entirely surprising as he often describes himself as "a suit, not a gamer"), he's encouraged by what he hears from Take-Two employees.
"Oculus Rift was a big smash and wonder at CES - and our folks were very impressed with it," he says. "It remains to be seen what we can do with it, but [Oculus] has already addressed some of the big challenges (such as users getting motion sick) that it faced early on. ... I'm encouraged by anything that gets people more engaged with interactive entertainment."
While Rockstar Games' Leslie Benzies, Dan Houser and Sam Houser will be celebrated later this month at the D.I.C.E. Summit, receiving inductions into the AIAS Hall of Fame, Take-Two suffered something of a staffing blow last month, when Rod Fergusson, who was heading up a new studio for 2K in the Bay Area, defected to Microsoft to run the Gears of War franchise.
While there has been speculation about the fate of the Bay Area studio in the wake of that departure, Zelnick says those fears are overblown.
"We think the world of Rod, but he chose to move on," he says. "We have a big studio out there with terrific leadership. I was saddened to lose Rod, but they're full steam ahead on their project."