Take-Two loses $35.4 million in first quarter
That's almost half the loss of last year's Q1 as the publisher posted better than expected results [UPDATE: Evolve delayed, GTA V ships 34 million]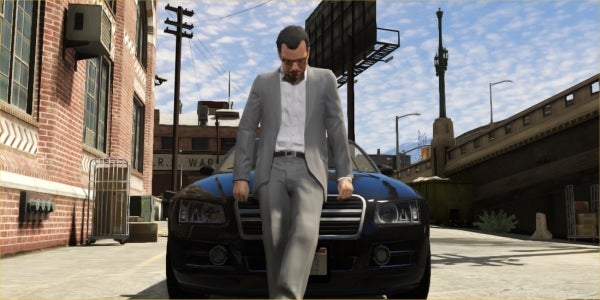 Take-Two Interactive has just released its earnings report for the first quarter ended June 30, 2014, and while the publisher did suffer a GAAP net loss of $35.4 million overall, the company was pleased with its performance for the period (one in which the publisher saw no major releases). The net loss compares to last year's Q1 loss of $61.9 million, while net revenues declined 12 percent to $125.4 million.
On a non-GAAP basis, the company actual grew its sales by five percent to $151.6 million and narrowed net loss to $11.2 million. This was largely from better performing digital efforts with franchises like NBA 2K14, Grand Theft Auto V, Grand Theft Auto Online and Borderlands 2. In fact, non-GAAP net revenue from digitally-delivered content grew 43 percent year-over-year to $106.4 million.
"During the fiscal first quarter, we delivered Non-GAAP revenue growth without the benefit of any major new releases," said Strauss Zelnick, Chairman and CEO of Take-Two. "Our better-than-expected results were driven by the strength of our expanding portfolio of digitally-delivered offerings combined with persistent robust demand for NBA 2K14 and Grand Theft Auto V.
"Take-Two has an extraordinary development pipeline, including a diverse array of the highest-quality new titles and innovative offerings designed to drive recurrent consumer spending. Our lineup for the current fiscal year is highlighted by six eagerly anticipated new releases, such as Grand Theft Auto V for PS4, Xbox One and PC, NBA 2K15, and Evolve - the winner of the E3 2014 Game Critics' Best of Show award. Fiscal 2015 is poised to be another year of strong profits for our organization, and we remain extraordinarily well-positioned for the future."
Apart from Evolve, which now isn't due out until February 2015, Take-Two is hoping to finish Calendar 2014 strong with GTA V coming to next-gen consoles, WWE 2K15 coming to next-gen on October 28, Sid Meier's Civilization: Beyond Earth launching on October 24 and Borderlands: The Pre-Sequel hitting Xbox 360, PS3 and PC on October 14. And of course, 2K Sports is once again expecting big sales from NBA 2K15, which is planned for launch on October 7.
Take-Two reiterated its financial outlook for the fiscal year ending March 31, 2015, and the company also provided its initial guidance for fiscal second quarter 2015, which ends September 30, 2014. For Q2, Take-Two is forecasting non-GAAP sales between $95 to $110 million along with a net loss of $0.70 to $0.60 per share. For the full year, non-GAAP net revenue is expected to come in around $1.35 to $1.45 billion, with a net income of $0.80 to $1.05 per share.
Update: On the earnings call today, Strauss Zelnick confirmed that GTA V has now sold-in (shipped) over 34 million units, which is up by another million units compared to Take-Two's last earnings report.