Take-Two CEO says Microsoft-Activision acquisition "a good thing"
"Microsoft is an ally of ours, and if this makes their business more powerful, we think that's good for us," says Zelnick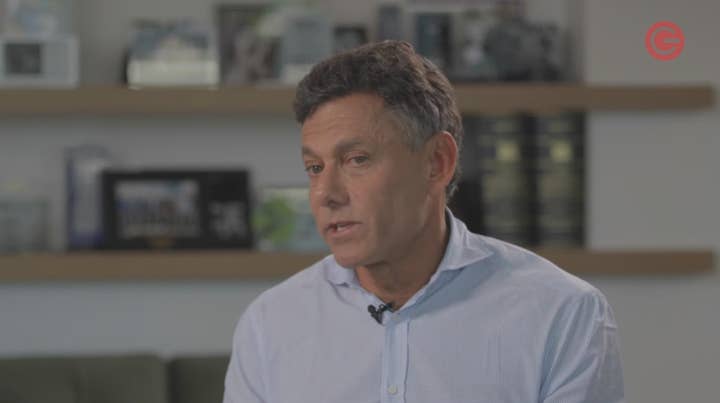 As international anti-trust regulators examine Microsoft's proposed acquisition of Activision Blizzard, Take-Two CEO Strauss Zelnick has come out in favor of the union.
In an interview with The Wrap, Zelnick stopped short of predicting what the regulators would decide, but said he would welcome the deal going ahead.
"We're certainly of the belief that it's a good thing for Microsoft and for the industry," Zelnick said. "We're in favor… It's a highly fragmented business and there's plenty of room for creativity to go around. Microsoft is an ally of ours, and if this makes their business more powerful, we think that's good for us."
Zelnick acknowledged that Microsoft and Activision Blizzard games may compete with Take-Two's in one way, but added that every game needs to stand alone in a way that outweighs concerns about competition.
"Ultimately the consumer votes," Zelnick said. "And if we create great hits, which is our business, the consumers will show up. And no one can take that away from us. No one can replicate that."
While he acknowledged Microsoft could choose to promote and push its own titles over Take-Two's, Zelnick said such tactics would be self-defeating so long as Take-Two could still produce games consumers wanted.
"At the end of the day, if they're focused on the power and strength of their own business, they're going to want to be pushing the most successful properties," he said. "And if consumers are showing up for our properties and Microsoft isn't engaged, isn't involved, isn't a partner, then that would be a bad thing for Microsoft."
Regardless of the regulators' decisions, Zelnick said the consolidation trend in gaming isn't done.
"That doesn't mean I'm making a prediction about a particular company, but there are a number of interactive entertainment companies outside of our purview here in the United States, and I think there will be consolidation among those, potentially," he said.