Swrve raises $6.25 million in funding
The mobile app analytics firm will use funding to expand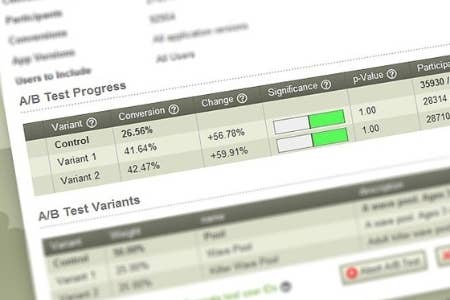 Mobile and social app analytics start-up Swrve has raised $6.25 million in a new round of funding, according to VentureBeat. This round of funding was led by Atlantic Bridge Partners and Intel Capital. The company previously raised $4.7 million in funding from Intel Captail, SV Angel, and Mantis Group.
Swrve will use the funding to expand within the mobile space and globally.
"This funding round puts us in an outstanding position for growth," said chief executive officer Hugh Reynolds."Swrve already has a number of blue-chip clients experiencing outstanding return on investment from our product. We're handling over a billion events per day, and we know the product has what it takes. We just need to tell the world. This funding gives us the opportunity to do just that."
Swrve was founded by Reynolds in 2011 and offers a simple dashboard and A/B testing options for customers. The company's clients include Activision Blizzard, who announced its mobile partnership with Swrve back in July of this year. Activision vice president of mobile Greg Canessa told GamesIndustry International that Swrve was "the premier behavioral analytics solution" at the time.
Swrve told VentureBeat that its service processes more than a billion events each day. The company is adding a new service offering called the Swrve Campaign Tracker, allowing clients to track the return-on-investment on new user acquisition.
"It's no longer good enough to simply pay a fixed sum for a certain number of new users. Campaign Tracker finally enables our customers to know how valuable each customer is - and as a consequence, which sources and campaigns are paying their way," said Reynolds.
[Image Via Fast Company]