Activision has "serious intention" to get into mobile in "significant way"
Activision VP of Mobile, Greg Canessa, discusses new partnership with behavioral analytics firm Swrve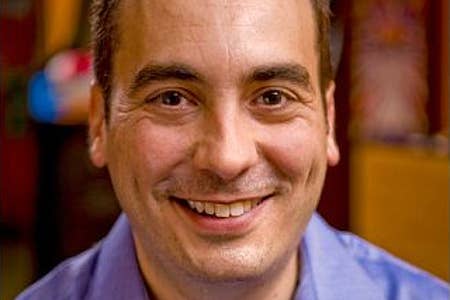 Last month, Activision Blizzard unveiled its new Activision Mobile publishing label in partnership with analytics firm Flurry. While that announcement was mainly geared towards third parties, today the publisher announced a new effort to boost its first-party mobile offerings: a partnership with Swrve New Media, which has expertise with in-game behavioral analytics and A/B testing in mobile applications.
Activision will utilize Swrve's proprietary testing platform in the company's mobile games in order to test, tune and optimize its games in real-time. The Swrve technology is not new to Activision, as it was integrated into the top-selling iOS title Skylanders Cloud Patrol.
"Using Swrve's analytics platform we are able to seamlessly balance and optimize our games in real time to offer a better experience to our players," said Greg Canessa, vice president of Mobile at Activision Publishing, in a press release. "We are also able to offer engaging and personalized experiences to an unlimited range of players. The Swrve platform has been designed by an experienced team with long-standing success in gaming industry and we are very excited to be working with them."
GamesIndustry International got on the phone with Canessa and Hugh Reynolds, founder and CEO at Swrve, to find out more about the partnership and Activision's evolving mobile strategy.
"You are seeing this announcement as well as a few others of late really focus on our serious intention to get into mobile in a fairly significant way"

Greg Canessa
"We've got two separate but related efforts going on under the Activision Mobile umbrella," Canessa explained. "We have our first party offering and we've been hard at work building a technology platform and staffing up our core gaming capabilities to pursue a suite of mobile games with a micro-transaction focus around our IP. Whether that's around Skylanders, Call of Duty: Zombies or some of our other franchises or IP, we are going after the mobile space in the best way we know on the iOS and Android side."
"Flurry of course is our third-party effort where they act as business analytics partners as well as just publishing partners so we can utilize Flurry analytics to identify indie game developers that could show potential and then provide funding, technology resources, branding and so forth, which we've talked about previously.
"Swerve is the partner we've selected for our behavioral analytics for the Activate Mobile Platform, which is a platform that will power all of our first party games now and in the future. So these guys are long-time industry veterans who have had a great deal of success in partnership with Activision Blizzard in the past of course from Havok; these guys were the creators of Havok. This new start up that they've created, Swerve, is what we believe to be the premier behavioral analytics solution out there. So we are happy to have them and have them power our game design analytics for our micro-transaction games on the first party side."
Reynolds added, "We are very unique in that we are action oriented first, so we are very much into beta testing and we believe that a key way to continue polishing it is to have the business team involved. We want to push new versions out, run different userbase and then deliver a new app that is optimized for specific users. So it is very test-driven first for analytics. We're turning the traditional model around and letting it work for business and game designers."
Activision hasn't exactly been known for its prowess in the mobile gaming sphere, but the company is looking to change that. Canessa stressed that these moves, like the Flurry and Swrve partnerships, are just the beginning for the company.
"You are seeing this announcement as well as a few others of late really focus on our serious intention to get into mobile in a fairly significant way," he said. "When you take a look at our Activision Mobile publishing announcements, we look at our first-party stuff and then at our Swerve relationship, you see us taking the steps to bolster our internal platform capabilities around mobile, our data analytics capabilities and of course launching Skylanders Cloud Patrol as our first effort. This is the beginning of a lot more you are going to see from us in the mobile space."
Canessa was reluctant to discuss what Activision Mobile is working on. The new studio in the UK has been growing and is no doubt working on some top IP in the mobile space for Activision. Don't assume, however, that just because Call of Duty is Activision's top property that its mobile efforts will be equally core-focused. If anything, Activision wants to attract as broad an audience as it can on mobile.
"We have a wide variety of IP and the market for iOS and Android is very broad. There is lighter touch and then there are more and more immersive experiences. All of those are interesting to us. Without going into specifics, you can see Skylanders is more light hearted which appeals to a broader audience. I think you are going to see us do more of that. To a point, we have more core games on different platforms and we can go into that as well. I think we're interested in all sorts of entertainment experiences," Canessa said.