Switch is Nintendo's biggest selling console of all time at 103.5m units
Hybrid console surpasses Wii's 101 million units, still has a way to go to beat DS' 154 million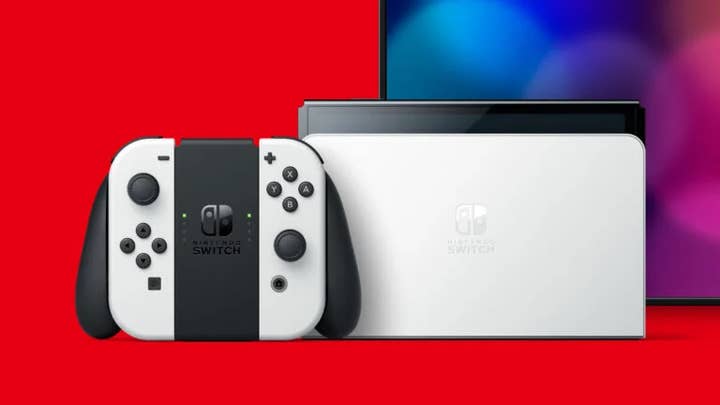 Nintendo has revealed that Switch has become its biggest selling console of all time at 103.54 million units shipped since its launch in March 2017.
Confirmation of the milestone came as the platform holder updated its lifetime sales counts following its financial report for the latest quarter.
It shows the Switch has surpassed the 101.63 million units achieved by the Wii, Nintendo's previous biggest seller -- a milestone it has been steadily approaching all year.
However, it has yet to outsell the original DS, Nintendo's biggest selling handheld and games device. That stands at 154.02 million units shipped.
A breakdown in Nintendo's financial report reveals that the new OLED model sold 3.99 million units in its launch quarter. By comparison, the Switch Lite shipped 5.19 million in its first three months.
The standard Switch model accounts for 81.68 million of the console's lifetime units, while the Lite accounts for 17.87 million.
Nintendo also updated total software sales for Switch, which has now reached 766.41 million units. This is still behind the 921.85 million games the Wii shifted during its lifecycle.
The platform holder also updated its Top 10 best-selling titles for Switch, which saw Pokémon Brilliant Diamond and Shining Pearl instantly become the ninth biggest selling title at 13.97 million units.
The remakes are already just 360,000 copies away from outselling Pokémon Let's Go Pikachu / Eevee, which released back in 2018.
Elsewhere in its financial report, Nintendo revealed launch quarter sales for two other recent releases. Mario Party Superstars has already shipped 5.43 million copies, while Metroid Dread stands at 2.74 million.
These figures were given in a chart of the best-selling games for the first three quarters of Nintendo's financial year, from April 1 to December 31. Pokémon is the clear leader, well ahead of Mario Kart 8 Deluxe's 7.96 million units shipped.
Mario Party Superstars is already the third best-selling game of Nintendo's year so far, with Metroid Dread in tenth place.
Nintendo's final quarter of its financial year also has some promising releases, with Pokémon Legends: Arceus already off to a flying start. In the UK, it is the biggest boxed launch for a single Pokémon release, and the series' fourth biggest of all time.
The platform holder will also release Kirby and the Forgotten Land on March 25.