Huge launch sales for Pokémon Legends: Arceus in the UK | UK Boxed Charts
It's the fourth biggest Pokémon retail launch of all time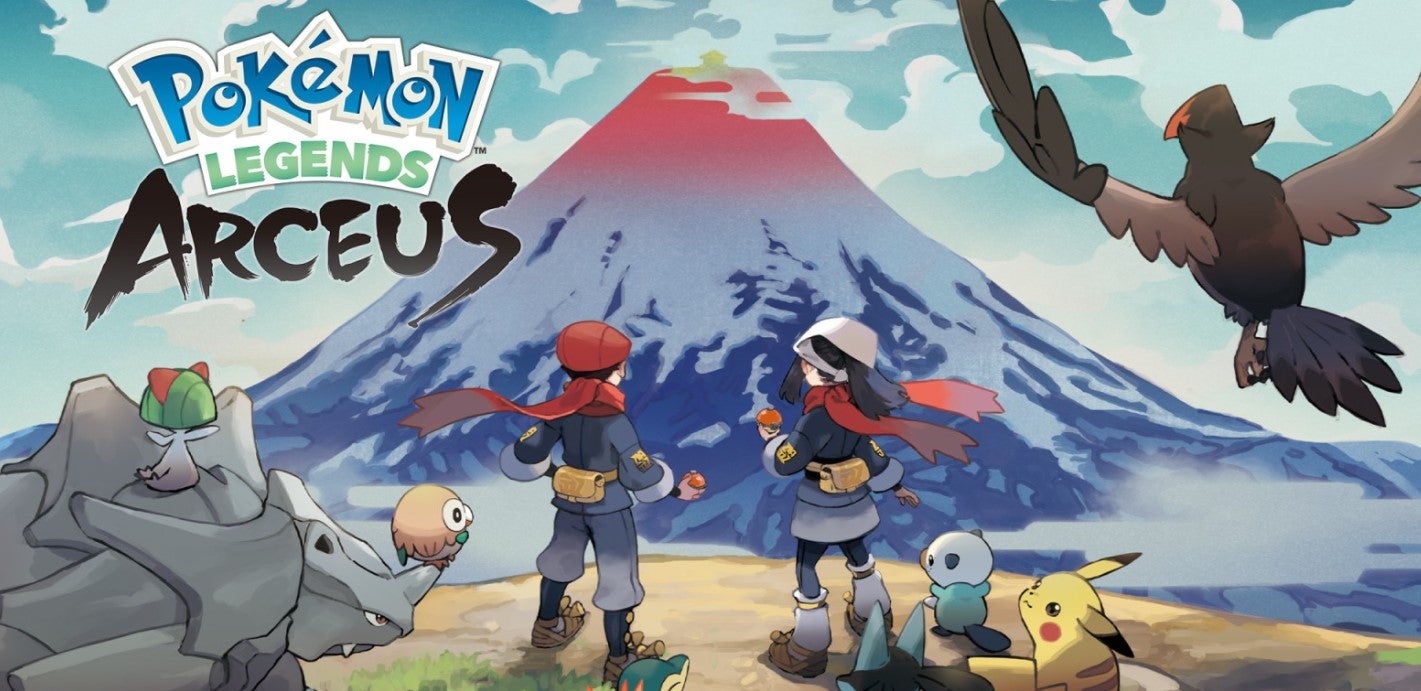 Pokémon Legends: Arceus is the first major game launch of the year, and it's delivered huge numbers in its first week in the UK.
The game is billed as a new 'main series' Pokémon title, and it was developed by the franchise creators Game Freak. However, it is a new take on the series and launches during a typically quiet month for games sales. In addition, it arrives just two months after the last significant Pokémon releases -- Pokémon Brilliant Diamond and Shining Pearl -- which enjoyed a very big launch when they arrived back in November.
As a result, it was difficult to predict just how this game would do. But boosted by impressive critical scores this past week, the game has gone on to deliver big numbers and has sold out at numerous retailers. It is the third biggest Pokémon UK game launch of all time, selling more than last year's Brilliant Diamond/Shining Pearl.
It is the best-selling Pokémon game where there's just a single version of the game, comfortably beating the previous best -- Pokémon Yellow, which was released back in the year 2000.
Note: Digital sales are not included.
The new Pokémon game accounted for almost 50% of all boxed games sold last week, however, there were other new releases in the charts. The next biggest selling new game is Uncharted: Legacy of Thieves Collection for PS5, which features enhanced versions of Uncharted 4 and Uncharted: The Lost Legacy, which were first released on PS4. The package debuts at No.5 in the weekly charts.
The final new release in the charts is Maximum Games' Rugby 22 at No.33.
Last week's new shooter release, Tom Clancy's Rainbow Six: Extraction, falls from No.4 to No.17 after a 55% drop in sales week-on-week. This is just for physical sales. According to the digital charts (published by GSD), 65% of Rainbow Six's launch sales were via download stores.
Elsewhere, The Legend of Zelda: Breath of the Wild continues its rise back up the charts. The Switch game is now at No.6 after a 21% sales increase week-on-week. The game is approaching its fifth year on the market, and a sequel is currently planned for this year.
Here is the GfK UK Boxed Top Ten for the week ending January 29:
| Last Week | This Week | Title |
| --- | --- | --- |
| New Entry | 1 | Pokémon Legends: Arceus |
| 1 | 2 | Mario Kart 8: Deluxe |
| 2 | 3 | FIFA 22 |
| 3 | 4 | Animal Crossing: New Horizons |
| New Entry | 5 | Uncharted: The Legacy of Thieves Collection |
| 9 | 6 | The Legend of Zelda: Breath of the Wild |
| 6 | 7 | Minecraft (Switch) |
| 5 | 8 | Call of Duty: Vanguard |
| 8 | 9 | Grand Theft Auto 5 |
| 7 | 10 | Just Dance 2022 |