Super Mario 3D All-Stars was Japan's biggest-selling game in September
Nintendo compilation sold nearly five times more copies than Marvel's Avengers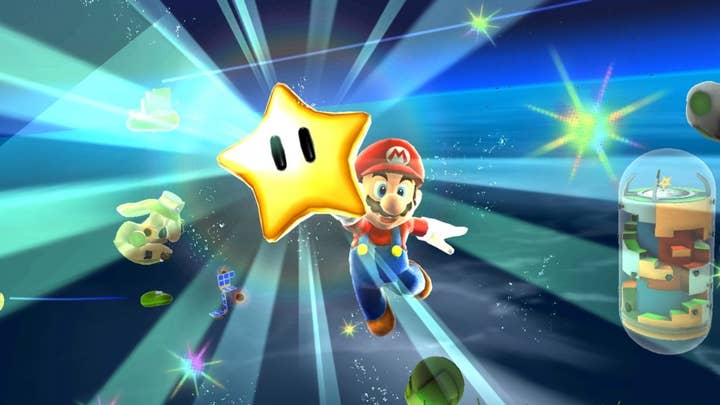 Super Mario 3D All-Stars was comfortably the best-selling game in Japan last month, fending off competition from other new releases such as Marvel's Avengers.
That's according to Famitsu's latest monthly charts, supplied to GamesIndustry.biz, which shows the Nintendo compilation -- released to mark Mario's 35th anniversary -- firmly at No.1, with the AAA superhero title the next highest new release at No.4.
Ring Fit Adventure and Animal Crossing: New Horizons continue their ongoing success at No.2 and 3 respectively.
Despite Avengers having two more weeks on the market, Super Mario 3D All-Stars sold almost five times more copies than the AAA superhero title.
The only other new entry in the Top 10 was Konami's lower-priced eFootball PES 2021 Season Update at No.7.
Switch accounted for 79.2% of all games sold in Japan last month, up from August, but the number of units sold dropped slightly. PS4 was the second biggest console for game sales at 20%.
Switch and Switch Lite represented a combined 94% of all hardware sales last month, with the original model accounting for 60%. Total sales now stand at more than 15 million units in Japan alone.
Interestingly, news that Nintendo has discontinued the 3DS meant the handheld's hardware sales more than doubled from August.
Nintendo generated more revenues than any other publisher for the tenth month running, accounting for 58.8% of all money taken in September.
The release of Marvel's Avengers pushed Square Enix up from No.7 to No.2. 2K Games re-entered the Top 10 publishers for the first time in a year, with the arrival of NBA 2K21 -- No.22 in the software charts -- putting the company at No.8.
Japan's games market was valued at ¥18.14 billion ($171.2 million) for September 2020 -- down by 44.8% when compared with the same time last year.
This is due to a 48.7% year-on-year drop in hardware sales, down to ¥9.07 billion ($85.6 million), plus a 40.2% drop in software sales to ¥9.06 billion ($85.5 million).
However, Famitsu notes this is a harsh comparison, given that September 2019 saw the launch of the Switch Lite, as well as Monster Hunter: World - Iceborne Master Edition and Dragon Quest XI S: Echoes of an Elusive Age - Definitive Edition.