Suikoden successor's Kickstarter raises $1.5 million on day one
Upcoming Japanese RPG Eiyuden Chronicle aims for release on PC, Xbox Series X and PlayStation 5 in 2022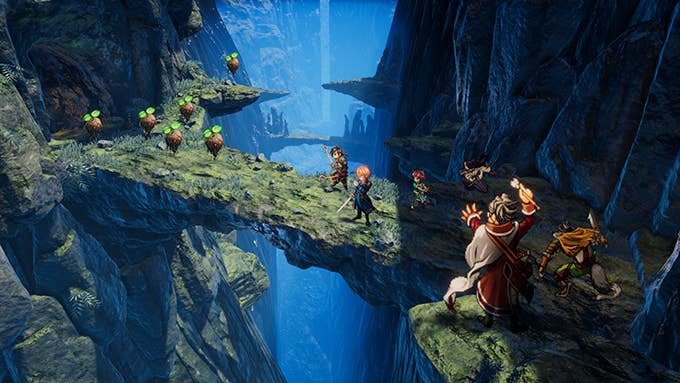 A spiritual successor to popular Japanese RPG series Suikoden has raised more than $1 million on Kickstarter in less than 24 hours.
Eiyuden Chronicle: Hundred Heroes will be developed by Rabbit and Bear Studios, a new Tokyo-based developer helmed by Yoshitaka Murayama and Junko Kawama.
Muruyama is the original creator of Suikoden, while Kawama helped him define the series in its early years and took the helm after Muruyama left the franchise's publisher Konami in 2002.
Eiyuden Chronicle will be their first collaboration in 25 years.
The game's Kickstarter campaign launched yesterday, and within three hours raised its minimum goal of ¥53.8 million ($510,381).
At the time of writing, it has raised ¥159.7 million ($1.5 million) from 14,296 backers.
Eiyuden Chronicle was initially planned for PC, but since the campaign has already reached $1 million, it will also be developed for Xbox Series X and PlayStation 5.
Also involved is Castlevania: Aria of Sorrow director Junichi Murakami, Suikoden Tactics director Osamu Komuta, Golden Sun composer Motoi Sakuraba and Wild Arms composed Miciko Naruke.
With Konami still holding the rights to Suikoden, the duo has created a new fantasy world with original characters, with promises of 100 heroes that players can recruit to their party.
The game is expected to be released in autumn 2022.