Street Fighter 6, Resident Evil 4 drives Capcom Q1 sales to $313m
Fighting sequel tops 2 million in less than a month on sale as survival horror remake adds 5 million to sales total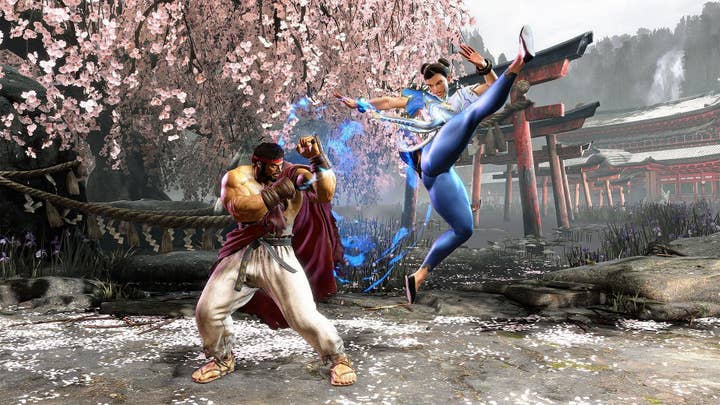 Capcom yesterday released its financial earnings report for its first fiscal quarter. The new release Street Fighter 6 and the Resident Evil 4 remake were the top performers, driving net sales up 74% year-on-year to ¥43.8 billion ($313 million).
The numbers
For the three months ended June 30, 2023:
Net sales: ¥43.8 billion ($313 million, up 73.8% year-on-year)
Net income: ¥24 billion ($171.6 million, up 99.4% year-on-year)
The highlights
Capcom's biggest release during this period was Street Fighter 6. Released on June 2, the fighting sequel sold two million units within a month of release.
Resident Evil 4 launched at the tailend of Capcom's last financial year and sold 3.73 million copies in its first week. In Q1 of this fiscal year, the game sold 1.2 million copies to bring the life-to-date total to 4.95 million.
Capcom also reported the MegaMan Battle Network Legacy Collection Vol. 1 and Vol. 2 has sold 1.32 million since its launch in April 2023.
The publisher saw a boost in catalogue title sales thanks to price promotions for games like Monster Hunter Rise and Resident Evil 2. As a result, catalogue sales reached 9.8 million units, an almost 9% increase in sales from last year.
Overall, Capcom reported sales of 13.5 million units of its games in the first quarter of its fiscal year, a 15% increase from the same time as last year.
Total sales for the digital contents division, which includes its video games, were up 91% year-on-year to ¥37.9 billion ($270.3 million). Operating income for this segment was reported as ¥24.7 billion ($176.2 million), up 97%.
Elsewhere, Capcom's amusement equipment business saw ongoing demand for Shin Onimusha and Monster World: Iceborne pachinko machines, driving net sales up 38.2% year-on-year to ¥898 million ($6.4 million).
Looking ahead, Capcom hopes to bolster its current quarter results with the multiplayer shooter Exoprimal, which has reached one million players since release on July 14.
Sign up for the GI Daily here to get the biggest news straight to your inbox