Strauss Zelnick: Take-Two is "open-minded" on streaming, subscriptions
Despite caution on subscriptions, CEO says the company will "be where the consumer is"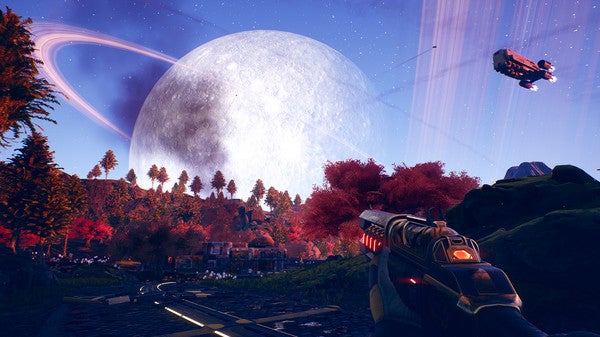 Take-Two Interactive has hit quite a stride lately. And its CEO, Strauss Zelnick, doesn't see any (external) reason why that might stop soon.
The publisher's biggest title, Grand Theft Auto V, is also the best-selling video game of all time (as far as games we have concrete numbers for), and its online mode, GTA Online, just saw its biggest update release in its six-year life. Borderlands' back catalog is seeing a surge as Borderlands 3 draws near, games like Civilization VI and NBA 2K19 are hitting major franchise milestones, and the company just upped its full-year guidance for 2020.
Take-Two's success does beg the question that was asked on the company's Q1 earnings call today -- is this success sustainable? And though he couched it by saying that, of course, the company itself could screw up and fail based on internal decisions, Zelnick doesn't think Take-Two is running out of an audience to grow into anytime soon.
"As the numbers get bigger, of course, growing at the same rate will be challenging," he said. "But we have this wonderful situation in the marketplace, which is that the sector has extraordinary talons, and we expect those to continue. That's driven by the growth in the cohort that enjoys video games.
"Remember: people consume for the rest of their lives the entertainment that they loved at the age of 17"
"Remember: people consume for the rest of their lives the entertainment that they loved at the age of 17. The video game business is about 30, 35 years old, effectively, and the average player age today is around 37 or 38. Plenty of room for growth as people age. More people come into the market, but people don't stop playing games. So for 20 or 25 years, demographics will cause the industry to grow and industry participants who do a good job will benefit from that."
"We're also seeing growth from geographies that we're currently not involved in, for example, Africa, India, to a lesser extent Russia, the Middle East, and of course China where we currently have a meaningful business, but we think there are a lot of growth opportunity there as well.
"Third, there's growth in new business models, new technologies such as streaming, and new types of games. Ten years ago, there was no mobile business and today that's a $60 billion marketplace. At the same time that that's sprung up and grown, the core console and PC business has continued to grow at a rapid clip. This industry is the most rapidly growing industry in entertainment, and that's not going to change for the next ten, 20, 25 years."
Later in the call, Zelnick had the opportunity to elaborate on the second of his three points, specifically that of China. Using a banner that he's lifted before, Zelnick reiterated that he thinks "the Chinese market will soften, will open up, and will be more congenial to all forms of Western entertainment." He added that he wants Take-Two to be among the first to take advantage of that opening when and if it does happen, and is looking to partner with Tencent to extend engagement with the NBA2K League in the country.
"I've spoken about my skepticism that subscription models don't translate to the video game business, but our job is to be where the consumer is, not to just state my opinions"
On the third point, Zelnick spoke more specifically to GamesIndustry.biz about both subscriptions and streaming services. Zelnick has, in the past, been cautious about subscription services, but is admittedly courting them to a degree both with its release of The Outer Wilds on Xbox Game Pass, as well as its support of Google Stadia, which monetizes via subscription.
Zelnick said that even though he personally isn't sold on them, that doesn't mean Take-Two is staying out of it.
"We're open-minded," he said. "I've spoken many times about my skepticism that subscription models don't necessarily translate to the video game business where people typically engage with a very small number of titles at a time. But our job is to be where the consumer is, not to just state my opinions. And if consumers want subscription models, we'll be right there with them.
"I would observe that entertainment properties typically need to be aggregated across companies. Typically consumers don't subscribe property-by-property, although there is at least one example in the interactive entertainment business where people do -- World of Warcraft. So even that may not turn out to be right. We're open-minded and we want to be where the consumer is.
"But let's distinguish a business model -- subscriptions -- from the technology -- streaming. Streaming is obviously going to be important, but its business model remains to be seen. Any business model has to find an intersection between what's good for the consumer and what's good for the producer. It has to be good for both or it won't work."