Stardew Valley creator clarifies relationship with Chucklefish following exploitation accusations
Eric Barone reiterated that he was the game's only developer and that he "believes in compensating developers"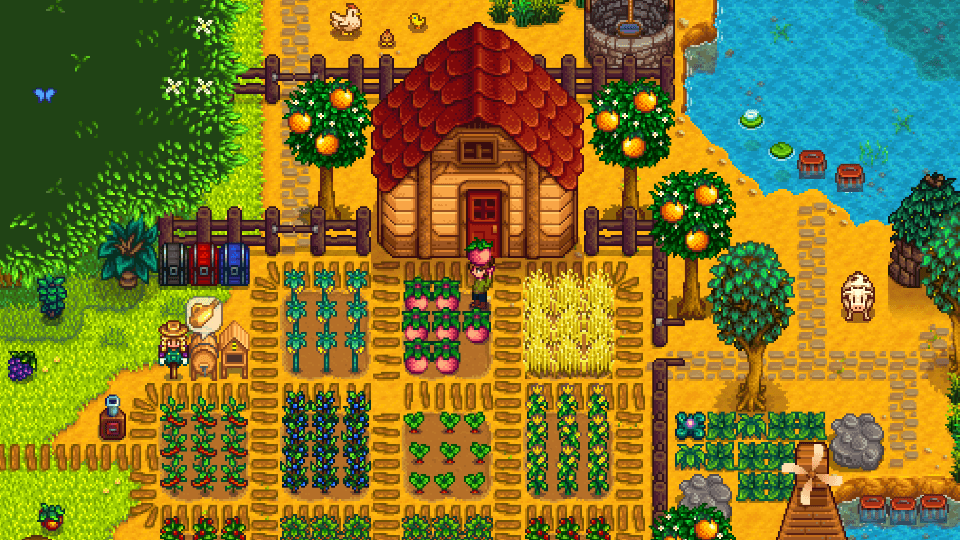 Stardew Valley creator Eric 'ConcernedApe' Barone has issued a statement distancing himself from Chucklefish, following allegations that the publisher has worked with unpaid contributors on 2016's Starbound.
Barone said in a blog post that he was "aware" of the reports that "Chucklefish allegedly engaged in unfair and potentially abusive labor practices during development of their game, Starbound." He then emphasised that "throughout the 4.5 years of development, [he] was the only person to work on Stardew Valley." He added: "Neither Chucklefish nor any contributors working with Chucklefish were involved in creating the game, in any capacity."
He clarified that Chucklefish helped with the creation of Stardew Valley's multiplayer but that it was the only development-focused aspect they took part in. Following the very successful launch of Stardew Valley via Chucklefish back in 2016, Barone switched to self-publishing in November 2018 on most platforms.
Addressing the exploitation allegations more directly, Barone added: "I can also say that, both personally and in my capacity as the recent founder of a small team, I believe in compensating developers for their contributions in working on games."
Accusations against Chucklefish emerged last week with one of Starbound writers, Damon Reece, saying on Twitter they "worked hundreds of hours" on the game and were not "paid a single cent." They added that there were "a dozen other unpaid workers" on Starbound at the time, with many then coming forward with similar stories.
Chucklefish replied to the accusations, saying it was "saddened" by the allegations, and adding that "everyone was credited or remunerated as per their agreement."