Stardew Valley switches to self-publishing on most platforms
Chucklefish to remain at the helm for Nintendo Switch, mobile versions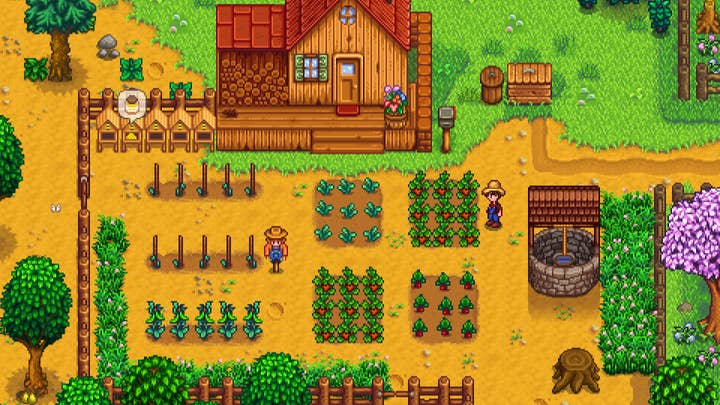 Stardew Valley creator Eric Barone (Known as ConcernedApe) has announced today he plans to take over publishing for his hit farming simulator, Stardew Valley, next month on all platforms except mobile and Nintendo Switch.
Barone is the sole developer of Stardew Valley, but Starbound and Wargroove studio Chucklefish has handled the publishing role on all platforms since it launched in 2016. Chucklefish will remain as publisher for the Switch and mobile versions (including an upcoming Android release), but Barone will take over all other versions on December 14.
"When I first released Stardew Valley, I was a complete novice to the video game industry," Barone said. "Chucklefish, as my publisher, oversaw the distribution, console ports and translations of the game. They set up the official wiki and helped me redesign the website, to great effect. And of course, Tom Coxon did amazing work adding network code to the game, making multiplayer a reality.
"But I'm at a point now where I'm ready to move forward on my own. I think self-publishing is the end-goal of most indie developers, and I'm happy to be in a place where that's possible!"
Barone has hinted that his publishing role will not just involved continued support of the game as it is now, hinting that an update about "the future of Stardew Valley" will be coming soon.