Starbreeze seeks $26m to fund ongoing development of Payday 3
COVID-19 lockdown interrupted publisher negotiations for the next Payday game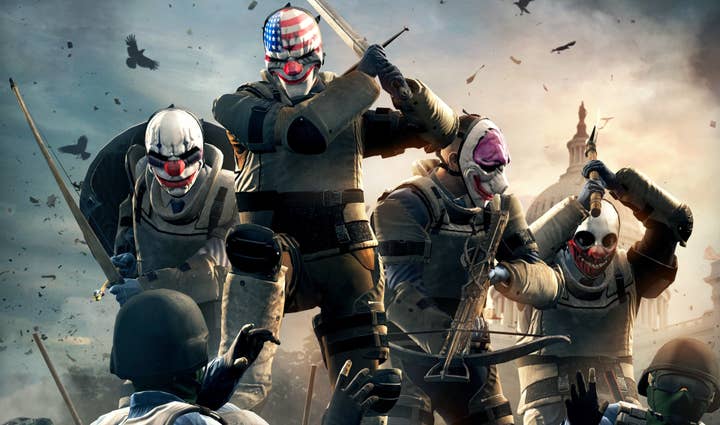 Starbreeze will raise more than $26 million in a new share issue, due to the negative impact of the COVID-19 pandemic on finding a publisher for Payday 3.
The issue of SEK 250 million ($26.8 million) in class A and B shares has been approved by the Swedish firm's four biggest stakeholders: Swedbank Robur, Första AP-fonden, Digital Brothers and Fjärde AP-fonden, which hold around 40% of share capital and 57% of voting rights.
Starbreeze said that 70% of the money raised will be used for development, and specifically Payday 3. The remaining 30% will be used to pay debts associated with the reconstruction period that followed its near collapse in late 2018.
The plan laid out during reconstruction involved finding a publisher for Payday 3 in the first half of 2020. However, Starbreeze explained that the COVID-19 lockdown had interrupted talks with "several leading publishing partners" about a deal.
The share issue is subject to approval in a meeting of the company's shareholders, which is scheduled for August 13, 2020. However, it should be noted that the majority of votes have already approved the strategy.
Payday 2 has been downloaded more than 28 million times since it launched in 2013, though that number was boosted by a period in which the game was given away for free. Even now, the base game is sold at steep discounts on Steam -- at the time of writing it was reduced by 90% to around $1 -- with its various DLC packs sold at higher prices.
Starbreeze restarted content production for the game in October 2019, almost a year after halting to focus on new projects. Payday 3 is currently scheduled to launch in 2022 or 2023.