Starbreeze Q3 revenue jumps 50 per cent
Swedish company will invest in acquisitions as it seeks to ease reliance on Payday 2 revenue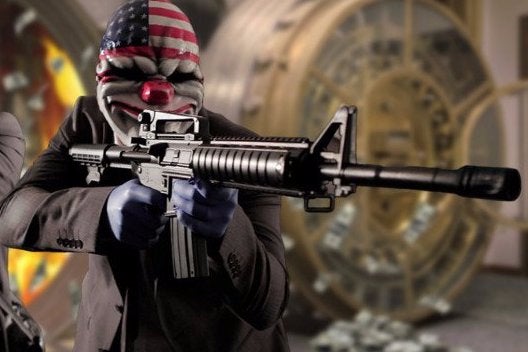 Starbreeze earned 50 per cent more revenue in the third quarter versus last year, as Overkill's Payday 2 continued to drive the company's larger ambitions.
In the quarter ended March 31, Starbreeze earned SEK 47.7 million ($5.8 million), up from SEK 32.1 million last year. According to Starbreeze, that's its best quarter in terms of revenue since Payday 2 first launched in August 2013. The company also banked SEK 10.8 million ($1.3 million) in pre-tax profit, down from SEK 16.2 million last year.
Overkill's co-op heist game continues to be the lynchpin of the entire business, contributing SEK 42.2 million ($5.1 million) of its total revenue. And Payday 2's influence runs deeper still, with 505 Games inking a deal in March to support its continued development - a deal that gives Starbreeze SEK 127.6 million ($15.4 million) across 24 months. Payday 2: Crimewave Edition will be released on PlayStation 4 and Xbox One in June.
The goal for Starbreeze now, then, must be to diversify, and alleviate some of that reliance on Payday 2 to keep revenue flowing into the company. It now has a toys-to-life product, aimed at a young audience, in full production at recent acquisition Geminose, and a game based on The Walking Dead in full production at Overkill. The latter will be distributed by 505 Games, in an agreement worth SEK 86.2 million ($10.4 million).
Last week, it also announced its entry into third-party publishing with Lion Game Lion's Raid: World War II, in which it is investing $8 million.
And the investments won't stop there. According to Starbreeze its total cash - including the agreements mentioned above and future cash flows - is SEK 379 million ($45.7 million). It intends to use some of that capital to acquire "smaller companies" with a view to expanding its, "technology stack and competencies."
"Starbreeze will grow best through partnerships and acquisitions," the company said. "We'll continue to gain market share through all of 2015."