Star Wars MMO pulling talent away from Dragon Age team?
Michael Pachter believes Dragon Age III had to be pushed back due to SWTOR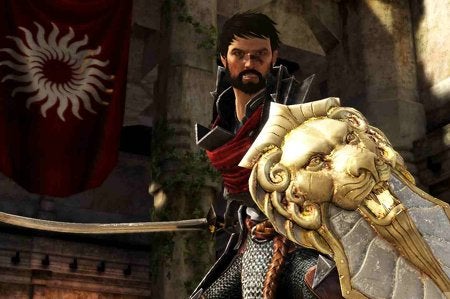 Following yesterday's earnings report from EA, which revealed that BioWare's Star Wars: The Old Republic was down to 1.3 million active subscribers, Wedbush Securities analyst Michael Pachter has noted that the MMO has had another effect besides giving some investors pause; Pachter believes the Star Wars title has ultimately caused a delay in the development of the next Dragon Age.
"Dragon Age III appears to have slipped to FY:14. We had previously expected the next Dragon Age to be released in Q4:13, two years after its predecessor. However, we believe that a significant portion of the BioWare team responsible for the game was reassigned to Star Wars in order to create content and fix bugs to keep the game's audience engaged," Pachter commented.
BioWare revealed back in March that its Dragon Age team had moved on to the "next phase" rather than build out more DLC for the second title in the franchise.
"What I can say is that we've been thinking a lot about Dragon Age - what it means, and where it could go. This past year, we've spent a lot of time both going back to the 'BioWare vault' of games and re-examining them, and looking at some new possibilities that today's industry allows," executive producer Mark Darrah said at the time.
Despite concerns about weakness with Star Wars, which EA maintains is profitable, Pachter is quite bullish on EA as a whole.
"We remain incorrigibly positive on the EA story," he said. "Despite a relatively low number of packaged good releases this year, we expect EA to grow revenue and earnings, primarily due to unrivalled digital strength. We believe EA represents the best opportunity for investors to benefit from continued digital growth for the industry next year, as well as from a likely rebound in packaged goods sales next year."