EA digital revenue grows to $1.2 billion in fiscal 2012 as company sees profits grow
EA's digital growth is driving the company's margins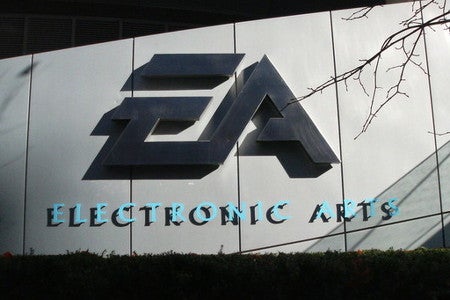 Electronic Arts has posted its fourth-quarter and full-year earnings for the period ended on March 31, 2012, and the highlight for the company is clearly its continued growth in digital, which is up 47 percent year-over-year.
"We are proud to report a strong quarter and a fiscal year highlighted with $1.2 billion of digital revenue," said Chief Executive Officer John Riccitiello. "In the coming year, we break away from the pack, with a very different profile than the traditional game companies and capabilities that none of our new digital competitors can match."
Fourth quarter net income grew from $151 million to $400 million while revenues grew from $1.09 billion to $1.368 billion. EA ended the quarter with $1.3 billion in cash, which is down from $1.6 billion a year ago. On a trailing twelve month basis, revenues grew from $3.589 billion to $4.143 billon and net income climbed from a loss of $276 million to a profit of $76 million.
The publisher said that its strong results were driven by Mass Effect 3, FIFA Street 4, SSX and Kingdoms of Amalur: Reckoning. Digital also contributed enormously in a number of ways. FIFA had its best year ever for the franchise with downloads and micro-transactions totaling $108 million (on a non-GAAP basis). EA's Play4Free brands are also generating an average of nearly $2 million (non-GAAP) per week. The company is planning more EA brands for the Play4Free portal in fiscal '13.
Additionally, full-game downloads were up 76 percent year-over-year in Q4, contributing $60 million (non-GAAP) in the quarter, which EA attributed largely to Mass Effect 3 and Star Wars: The Old Republic, which has 1.3 million active subscribers at the moment. Speaking of digital downloads, EA's Origin service has registered 11 million players and generated approximately $150 million (non-GAAP) in ten months.
"Digital growth drove our margins in fiscal 12 and we project this trend will continue in fiscal 13," said Interim Chief Financial Officer Ken Barker. "We saw more than 20 percent non-GAAP diluted EPS growth in fiscal 12, and are guiding to more than 30 percent growth in fiscal 13 based on the midpoint of our guidance."
For the 2013 fiscal year, EA's projecting net revenues of about $4.075 billion and GAAP loss per share between $0.36 and $0.16.