Star Wars Jedi: Survivor | Critical Consensus
Critics largely agree that Cal Kestis' return improves upon his 2019 adventure and is one that both fans and newcomers will enjoy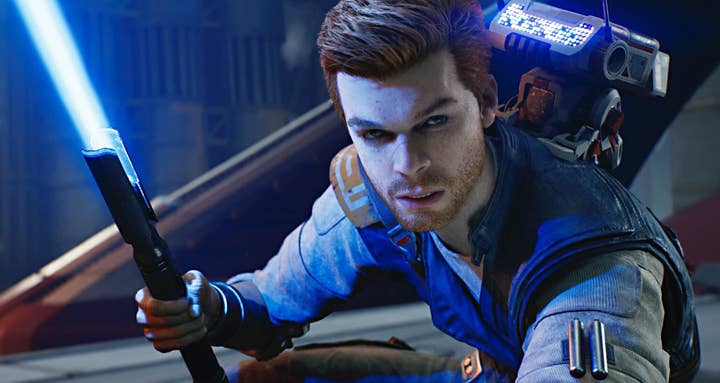 Sign up for the GI Daily here to get the biggest news straight to your inbox
The red-headed Jedi Cal Kestis returns in Respawn Entertainment's Star Wars Jedi: Survivor today.
Set five years after the events of 2019's Star Wars Jedi: Fallen Order, the title focuses on the Galactic Empire, still on the hunt to wipe out the remaining Jedi, and Cal's efforts to outlast them.
The adventure mainly received positive reviews and sat at a Metascore of 86 for the PlayStation 5 version as of this writing. By comparison, Fallen Order (which sold eight million copies in two months) has a score of 79 on the PlayStation 4 version.
Weighing in on whether the sequel improves on its predecessor in a 9/10 review for TechRaptor, Erren Van Duine said Survivor is "astonishing."
"Not only does it elevate the series to a new height, it improves on the first game by introducing a wealth of content – including further incentives to keep playing in the new game plus modes," she said.
"There's enough here to keep one playing for hours after the conclusion of the main story"

Erren Van Duine, TechRaptor
"There's enough here to keep one playing for hours after the conclusion of the main story – I know I did just that looking around to complete all the side quests and exploration requirements.
"With all these things in place, there's no doubt that whatever comes next – it has the potential to take all of these things and be even more."
Jake Su of Geek Culture agreed as he called Jedi: Survivor an improvement on the 2019 adventure in his 9/10 assessment.
"The team over at Respawn Entertainment and EA have taken the solid foundations laid down by Star Wars Jedi: Fallen Order and built upon them in the last four years, further refining the third-person action adventure's combat, platforming, worldbuilding, and storytelling.
"And the result is an ambitious evolution that will please the millions who enjoyed the first game and make it more of an attractive proposition for new players coming to the fore."
Among the improvements to Cal's newest adventure, Su highlighted the growth in the game's narrative.
"This is a much more mature story that colours the progress players will make in Star Wars Jedi: Survivor"

Jake Su, Geek Culture
"Without delving into spoilers, this is a much more mature story that colours the progress players will make in Star Wars Jedi: Survivor," he noted.
"Desperate maneuvers, an ever-pervasive sense of tension, and a seemingly unwinnable fight against the Imperial machine are part of the equation, but on the flip side, Kestis and his allies always represent hope, even at its tiniest sliver, to keep the fight going. While it will most certainly captivate those that have embraced the growing lore of Star Wars, there is also enough intrigue to interest anyone jumping in for the first time."
Van Duine's review also highlighted that Jedi: Survivor's side quests are a nice distraction from the main game.
"Often times they'll take Cal off the beaten path to discover things not seen in the main story. There are a lot of good easter eggs hidden in here and the best part is, I didn't have to worry about getting lost because Jedi: Survivor implemented fast travel," she said.
Meanwhile, GameSpot editor Jordan Ramée expressed in his review that the adventure is enjoyable, albeit with a few complaints. He noted some points of contention with the gameplay, specifically the new additions to combat.
"Survivor limits you to only having two lightsaber stances equipped at a time, forcing you to visit a meditation circle checkpoint in order to change them. At times, this restriction can feel frustrating as it funnels how you spend your skill points into the two styles you ultimately end up using most often, thereby discouraging experimentation," he said in his 8/10 review.
Ramée referred to the stance and skill point limitations for combat initially stifling.
"Each [fighting] style has its own unique strengths and weaknesses, so you can curate your own take on how Cal fights," he explained, before continuing: "I opted to focus on the jack-of-all-trades single stance and range-focused Blaster stance, for instance, which made Cal a beast at dueling one-on-one.
"However, I suffered during combat encounters where the game threw a dozen enemies at a time at me. In those instances, I leaned on force abilities to help Cal stall certain foes long enough so that I wouldn't be overwhelmed."
Ramée explained that he eventually created a version of the hero specializing in a hit-and-run fighting style, taking him to the title's credits.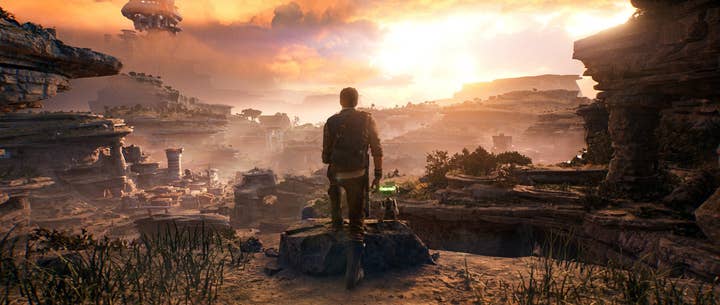 Some critics found that Respawn's newest Star Wars title is a contrasting game. TechRadar's Cat Bussell said that, at its best, the game will keep fans of the space franchise happy. At its worst, Jedi: Survivor feels like a "bland pseudo-open-world monolith."
"Also contained within one of the game's earlier chapters was a traversal section sufficiently counterintuitive that I spent an hour bashing my head against a wall before I realized that the weathered surface I was attempting to cross could, in fact, be used for wall-running," she explained in her 4/5 review.
"In hindsight, it blows my mind that these two experiences came courtesy of the same game," she added, having previously described a scene that she deemed "glorious and [an] iconoclastic mix of Star Wars elements old and new."
Bussell added, "This is not to say that all (or even most) of Jedi: Survivor's traversal sections are banal. At best, the platforming sections add new and interesting mechanics to the mix, forcing you to think laterally. One mountain path, in particular, required me to manage wind currents to help with my jumps, leading to lots of satisfying 'aha' moments."
Her review also praised the game's lightsaber customization feature, noting that she spent half an hour building herself a weapon.
In The Gamer's 3.5/5 review, Stacey Henley had a mixed reception regarding Cal's quest against the Galactic Empire.
"Star Wars Jedi: Survivor's greatest sin is that it is inescapably a video game, held together with the sort of video game logic that just does not work when it presents us with a wide-open world," she said.
"Cal can run along walls, except when he can't, he can defy gravity, except when he can't, he can move things with his mind, except when he can't"

Stacey Henley, The Gamer
"Cal can run along walls, except when he can't, he can defy gravity, except when he can't, he can move things with his mind, except when he can't. At times progress through this world is blocked by a need to progress in the story, but at others, the game demands you solve things in a certain way, and punishes you for thinking outside the box."
Henley further explained that, for Star Wars fans, the title has everything they might want; a good story, recognizable franchise tropes, musical cues, and narrative moments.
"For a story so sharp, it's a shame the game gets in its own way so often," she continued.
In an unscored review for RockPaperShotgun, deputy editor Alice Bell offered what may be a good summation of the Jedi Survivor experience.
"I long ago succumbed to Star Wars fatigue, but Jedi Survivor is good! It's fun! It's Star Wars! It doesn't make any huge swings, doesn't take interesting creative risks, but it's a big game from a big publisher based on a big IP," she wrote.
"Safe and good, about 20 hours if you just rinse the story but upwards of 40 if you delve into every nook and cranny the desert temples or everyone's favourite mega-city Coruscant, have to offer. Bingo, bango, you've got a game that's worth spending money on, probably."
Sign up for the GI Daily here to get the biggest news straight to your inbox